More Alberta cannabis stores formerly under the Nova banner are changing their branding to Value Buds, following a pilot project with similar discount-focused branding in 2020.
NOVA Cannabis originally shifted four stores over to the name Deep Discount Cannabis last year, and those stores, along with 16 new former NOVA locations, have now been rebranded as Value Buds.
"We beta tested the value format in the latter part of 2020 with four stores in Alberta, and that was done under the Deep Discount banner," says Darren Karasiuk, a director with ALCANNA, the parent company of NOVA Cannabis and the Value Buds brand. "That is all being pivoted over to the new value brand which is Value Buds, and we started the conversion with several of those stores in Alberta over the last couple of weeks."
ALCANNA still operates 13 NOVA Cannabis locations in Alberta, along with one in Toronto. ALCANNA also owns the Deep Discount Liquor chain of retailers, as well as the Wine and Beyond Liquor Depot and the Ace Liquor chain, with numerous locations in Alberta, British Columbia, and Ontario.
Karasiuk says the name change from Deep Discount Cannabis to Value Buds was to better reflect the company's goals in pivoting from the NOVA branding to one more focussed on value.
"Value Buds just speaks better to what we're trying to achieve here," he explains. "This is about value. It's not about selling cheap weed, it's about selling good weed cheaply."
Karasiuk says the choice of which locations moved over to the new Value Buds branding had to do with distinguishing themselves in markets with a high saturation of retailers, as well as local economic factors.
"Those (NOVA branded stores) will continue as there's no reason to change them over at this point in time in terms of their performance or the nature of where they are in the province and the kinds of customers and competition that are around them," he explains.
Alberta has more retailers than any other province, with well over 500 stores now listed as open.
"We simply decided to look at a name change in areas with a heavy saturation of cannabis stores, so this allows us to differentiate ourselves in those markets," NOVA President Marcie Kiziak told StratCann last year.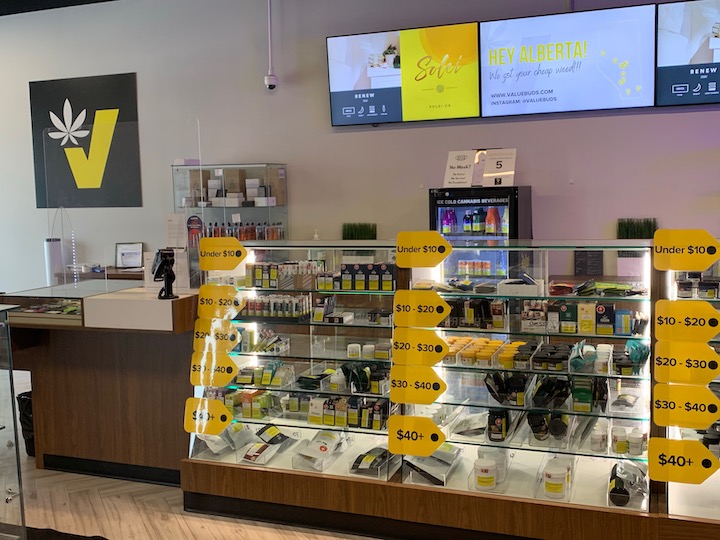 Karasiuk says that as ALCANNA expands its footprint in other markets like the Greater Toronto Area, the Value Buds brand will also find its way into that market.
He explains that the new Value Buds stores will feature products based on price so that consumers with a limited budget will know exactly what they can afford within their price points, especially within the flower category.
"It's really about ease of navigation," he explains. "There's really little to no brand loyalty in the Canadian recreational marketplace that's out there. So there aren't a whole lot of people coming in knowing that they want product X by LP Y."
"It's about creating an environment where the consumer can get in, can see what their options are, and can make a quickly informed choice about it."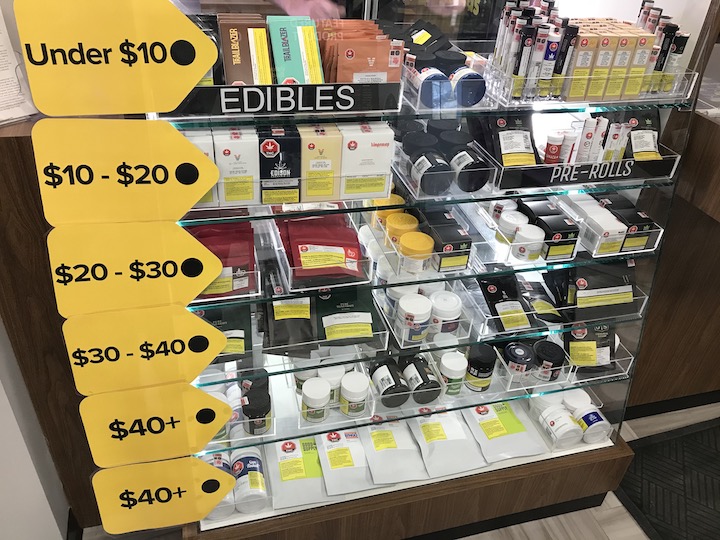 ---