Sixteen people have been arrested and cannabis and cannabis growing equipment have been seized as a result of a search warrant executed yesterday by Merritt Mounties.
On November 19, 2020, Merritt RCMP executed a Cannabis Act search warrant on a rural property in the Merritt BC area. RCMP say that a large commercial building was located with approximately 800 cannabis plants at various stages of growth. Sixteen people were located inside of the building. RCMP has seized the plants and associated grow equipment. The 16 people, all with ties to the BC Lower Mainland, were released at the scene and charges are pending.
In the police report, RCMP state that the number of cannabis plants seized "would equate to one cannabis cigarette for every person living in the community of Kelowna," three times a year. How they came to this conclusion is not provided.
This is the second large bust of a cannabis farm or grow operation in Merritt. On October 30, police conducting aerial surveillance found an outdoor cannabis operation and ended up destroying 100,000 cannabis plants, believed to be one of the largest ever in B.C. history.
Merritt is in BC's central interior region, about three hours from Vancouver and one hour from Kelowna.
No arrests in connection with that raid were reported. An image released by police appears to show plants in very poor condition.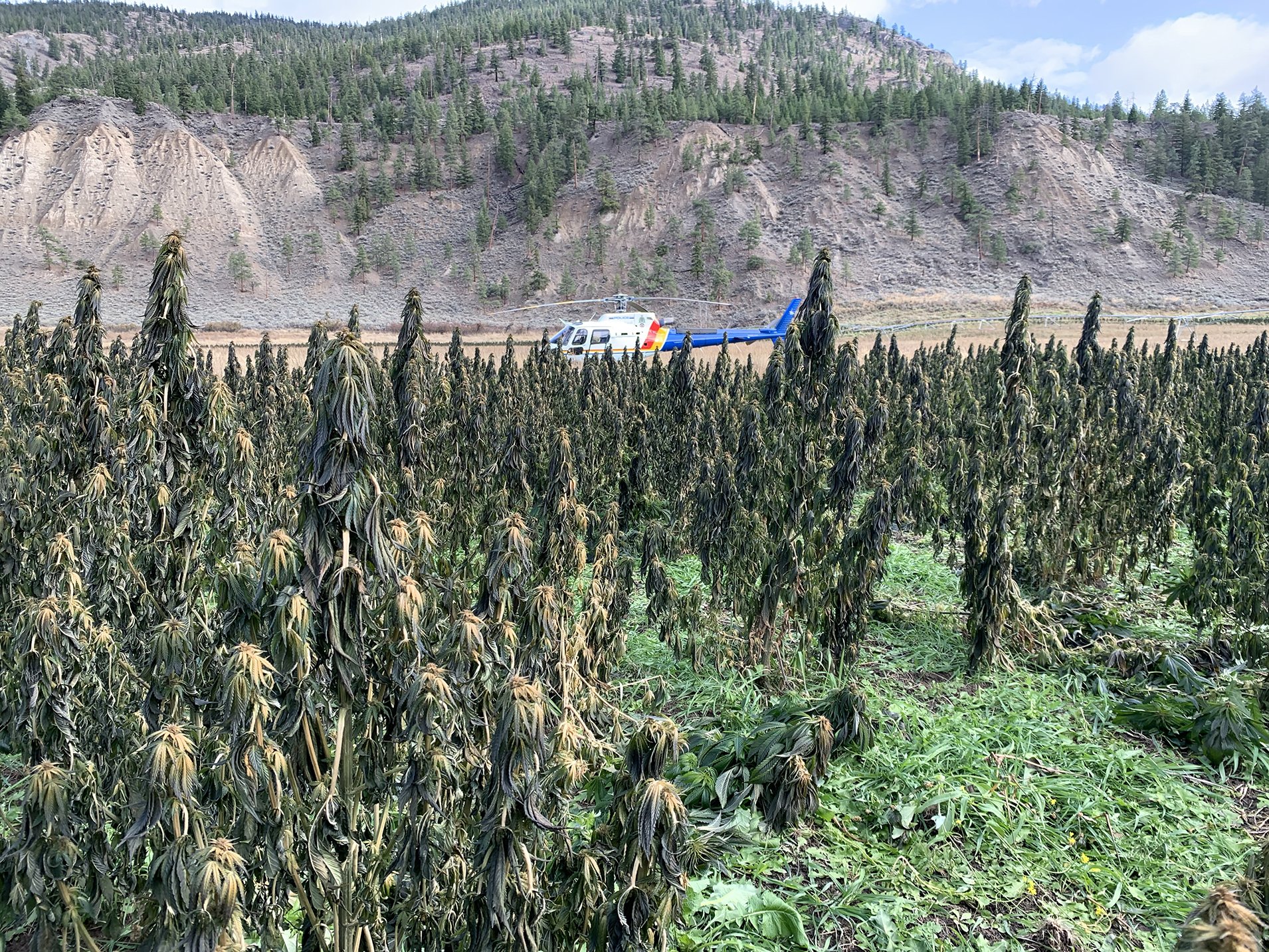 Merritt RCMP Cpl. Derrick Francis said in a police report at the time that the investigation into the outdoor cannabis operation is continuing.
"We are going to continue to investigate it and find out perhaps who was all behind it. We don't think one person would be doing this by themselves. It's more of a commercial-level operation with a certain amount of effort put into it," Francis said. "So we have seized some exhibits and there will be some followup investigation. It's one of the largest that we know of so it's creating some interest."
---