The owner of a micro cannabis facility in Mossleigh, Alberta, has created a cannabis-themed retreat space in the small, rural community about an hour southeast of Calgary.
Serena Donovan, the owner of Because You Cann, a micro cultivator and micro processor, recently purchased a local inn, transforming it into a newly-renovated, cannabis-friendly resort space.
Formerly the Mossleigh Inn, the newly-dubbed Mary Jane Manor is now a 15 bedroom hotel/bed and breakfast space that can accommodate nearly 50 overnight guests. The hotel also has a community lounge and an adjacent restaurant and bar, the Mossleigh Bar and Grill.
Donovan, who began her path with cannabis as a way to manage her own medical issues, sees the Mary Jane Manor as a place where others can learn from and benefit from cannabis in a safe, friendly environment.
"My concept is just to have a space where people can come and enjoy this community," explains Donovan. "I really want to see this as a space people can use for wellness retreats or cannabis industry events. We have such a wonderful community, and this is such a wonderful space."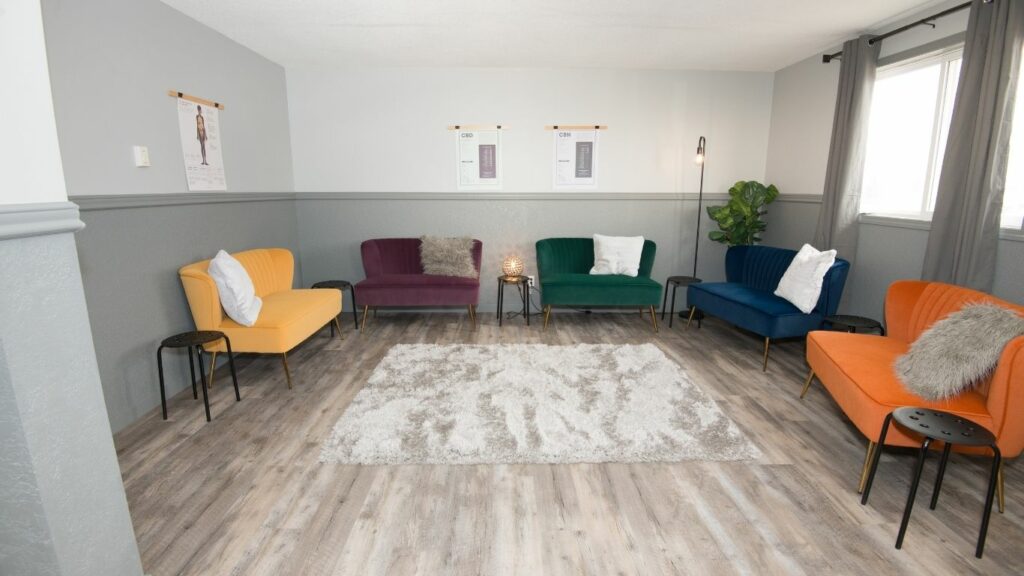 The Manor recently held its inaugural event on the weekend after 420, inviting other cannabis growers, retailers, and other community members to experience the space.
Gord Nichol, the owner of North 40 Cannabis in Saskatchewan, drove out for the event to support a fellow micro cultivator.
"I had a great time," says Nichol. "It was great to meet everybody and hang out. It was a nice group of people, and I wish Serena and (her husband and co-owner) Ian the best of luck."
Max Gonzalez-Lima, a category inventory analyst at Canna Cabana, a chain of retail stores with over 60 locations in Alberta, says he expects to see many more events like this at the Manor.
"The experience was definitely something unique. Overall it was a great experience, and I'm extremely happy that I was able to take part in the first of many events. The hotel offers a homey and welcoming environment as soon as you walk in, and the rooms are all renovated and have a comfortable feel to them. It was very strange to smoke cannabis inside the hotel, but at the same time that's what's so appealing about it, and I can see myself having some fun events here with my company."
Donovan says she sees an opportunity for smaller events like this to provide an alternative to the more traditional larger industry events that often take place in Ontario or BC.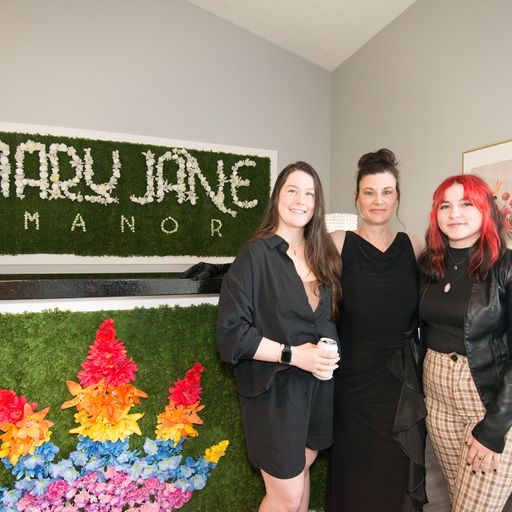 "I think there's a time and place for big events, but I think there's a time and place for really intimate events, too," she explains. "And I think that's where the manor can come in and fill that niche."
In addition to events at the Manor, Donovan says the community offers many other exciting opportunities. In addition to the Mossleigh Bar and Grill and a nearby coffee truck, another neighbouring business offers two-hour train tours through the Alberta prairies. She also says there's an opportunity for horseback riding, yoga instructors, acupuncturists, and massage therapists, as well as facility tours of her own farm.
"This really is such a wonderful community, and we're looking forward to sharing it with others and providing a cannabis-friendly space for people to explore."
Anyone interested in booking the manor can find out more here.
---