Mars Wrigley, one of the world's leading manufacturers of chocolate, gum, and candy is taking legal action against cannabis companies in the US and Canada that are using the company's brands and products.
According to a press release, the lawsuit is intended to stop the illegal misuse of the company's trademarks in the marketing and sale of THC-infused edibles, which closely resemble Mars Wrigley's genuine products such as SKITTLES® and STARBURST®. Mars Wrigley does not manufacture or sell any products containing THC.
Black market brands in Canada and the US have often used packaging and branding that mirrors or closely mimics well-known candy brands, and such packaging is readily available for purchase online for products like Skittles, Airheads, Jolly Ranchers, Nerds, and many other candies. Popular brands of chips like Doritos, Fritos, Cheetos and Ruffles are equally common.
In Canada, the Newfoundland and Labrador Liquor Corporation (NLC) issued a public safety advisory after the NLC's Regulatory Compliance and Enforcement department took custody of many of these types of products in April.
Among the products seized were 50 packages of "Cheetos Puffs", 175 packages of "Medicated Nerds Rope" (Cherry, Grape, Strawberry and Super Potent Formula), 75 packages of "Starburst" candy and 75 packages of "Skittles" candy, 25 "Airheads Extremes" candy, and more.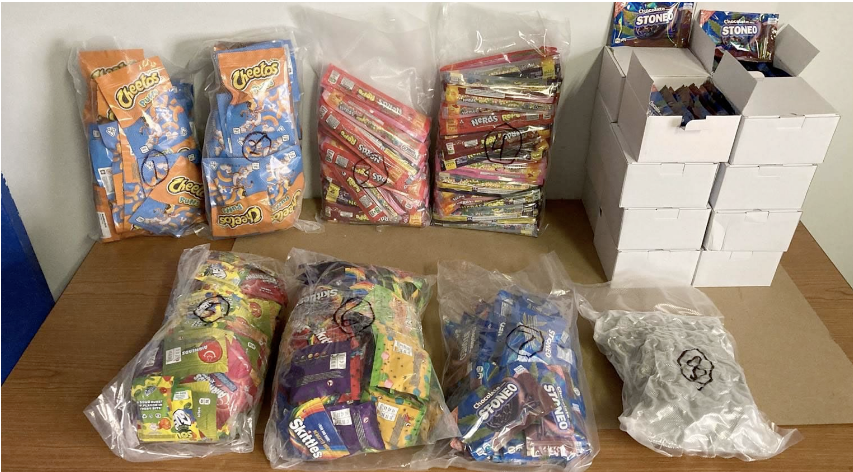 Law enforcement in Canada have also released information on similar products, which can be appealing to children and mistaken with the real, non-cannabis-infused brands.
In February, York Regional Police in Ontario seized illegal cannabis products from a Markham convenience store that was selling them to underage teens. The products included those packaged to resemble popular candies such as Airheads, Nerds, Starburst and more.
Also in February, an Ontario man was charged after a young child ate a cannabis-infused product made to look like Skittles. Health Canada issued a warning last year after several other similar instances of children consuming illegal cannabis candies and edibles.
Ontario Police announced a similar seizure in March that included Nerds and Hot Cheetos packaging. Earlier this year police in Montreal said they were concerned with illicit cannabis-infused candy like Skittles they have seized in recent months, according to a report in La Presse. Quebec banned legal cannabis edibles in 2019 to keep them away from young people.
Such packaging can be easily found online. Producers of these products can buy either the real candies, or similar knockoff versions and often spray them with cannabis distillate to give them a high THC potency.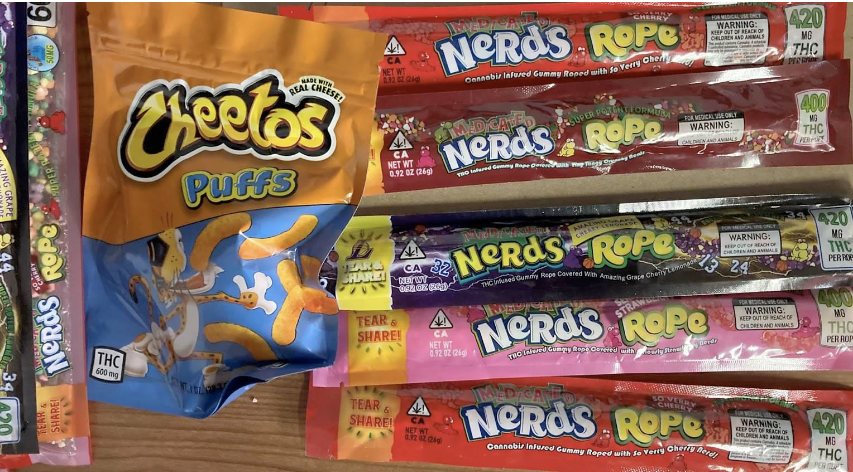 In a press release, Mars Wrigley says it "strongly condemns the use of popular candy brands in the marketing and sale of THC products, which is grossly deceptive and irresponsible. The use of Mars Wrigley's brands in this manner is unauthorized, inappropriate and must cease, especially to protect children from mistakenly ingesting these unlawful THC products."
In addition to their warnings against these products in the illicit market, Mars Wrigley has filed an additional lawsuit in the US against a company selling a marijuana strain and related products under the name Zkittlez, bearing an extreme likeness to a Mars Wrigley brand. Mars Wrigley says their legal actions in the US and Canada are a testament to its commitment to stop the distribution of these harmful THC products.
Similar products are available in the legal cannabis market in Canada, sold under the popular strain name Zkittles. Although many companies have already changed their product names to things like "SKLTZ", some cannabis products on some provincial sites still list the name Zkittles.
One Canadian company that carries a variety of dried cannabis flower listed as Watermelon Zkittlez says they have not been contacted by Mars Wrigley, or heard from any provinces about the name. A representative for GTEC, which owns Alberta Craft Cannabis Inc., who sells Watermelon Zkittles under the brand name Tenzo, says the company is using an inherited, legacy strain name but would be open to working with Mars Wrigley if they have any concerns.
"We inherited the cultivar name, based on its legacy name and lineage," says Norton Singhavon, Founder and CEO GTEC Cannabis Co. "Should an issue arise with Mars Wrigley, we are confident that we could find a practical solution that would not compromise our business in any way."
In a similar issue, a federal judge ruled in June 2020 that a Vancouver dispensary named Herbs "R" Us Wellness Society will have to pay Toys "R" Us for damaging the ''goodwill'' of the Toys "R" Us name. Another Vancouver dispensary has been operating under the name Budway, with a logo mirroring that of popular sandwich chain Subway.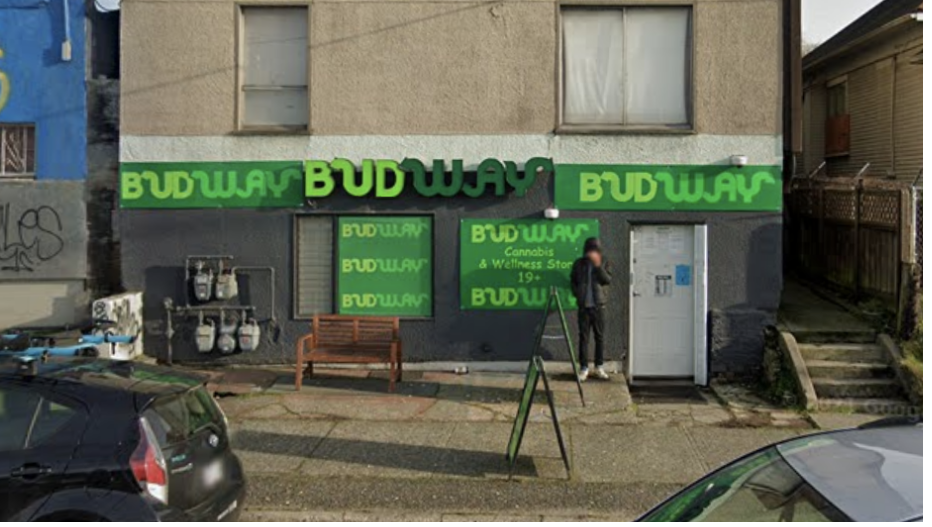 ---