Metro Vancouver has extended their feedback timeline on their updated proposals for an emission regulation for cannabis production and processing in the region.
Metro Vancouver, which encompasses more than 20 cities in BC's Lower Mainland, first announced its plans to regulate volatile organic compounds (VOCs) from cannabis production in 2019, holding stakeholder meetings in late 2020 and early 2021.
In August, Metro Vancouver then released a new proposal based on the feedback. This latest round of stakeholder meetings will cover their newest proposal, as well as a discussion of a timeline for implementation.
The agency has now held several webinars on their proposed plan and is asking for all feedback to be submitted by December 15 of this year.
In October, the BC Ministry of Agriculture, Food and Fisheries issued a report that called into question Metro Vancouver's plans, noting that cannabis production only accounts for a small fraction of overall VOCs in the region.
It estimates that indoor cannabis accounts for about 146 tonnes of VOCs per year, compared to 715 for crops and pasture land, 9,500 from plants and vegetation (non-commercial crops), and over 37,000 for other non-agricultural, human sources such as fuel, vehicles, and paints and chemical products.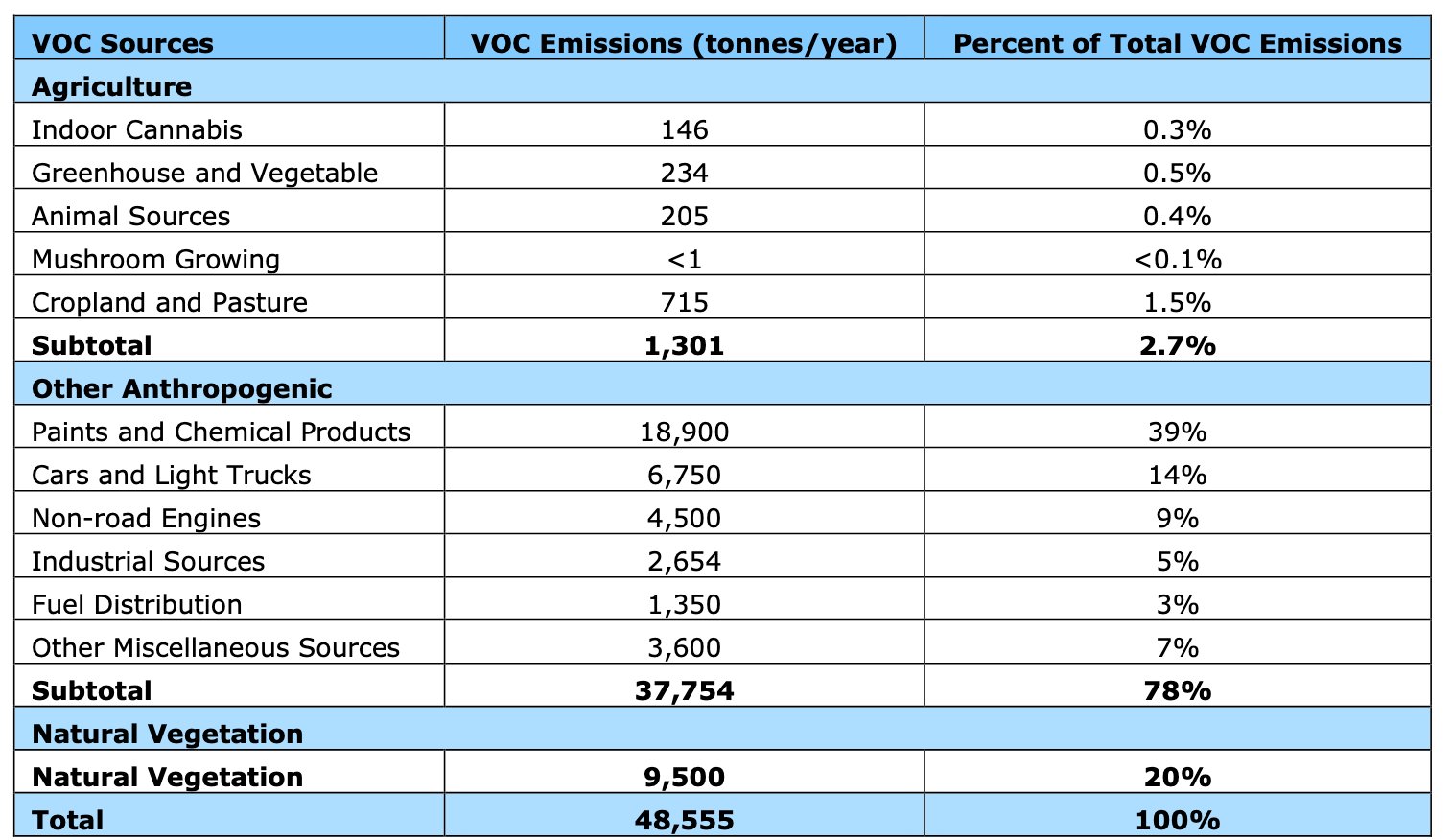 A representative for the Cannabis Cultivators of British Columbia (CCBC) told StratCann earlier this year that they are worried that if passed the new requirements could have unintended negative consequences not only for cannabis but for all forms of agriculture in the province.
"Members of CCBC have expressed concerns with some of the proposed emission regulations put forward by Metro Vancouver. Some of the currently proposed regulations impose requirements on cultivation and processing which create negative impacts and applications that are not fully understood by Metro Vancouver.
"We believe these regulations establish a concerning precedent that cultivators in other industries in British Columbia should be watching closely. CCBC continues to engage with Metro Vancouver to discuss our concerns in the hopes that we may arrive at an acceptable resolution. We have a meeting scheduled with Metro Vancouver later this month and will know better after that what the next steps in the process will be and how we intend to proceed."
Metro Vancouver is proposing a registration fee of $2,000 to cover the cost of the registration process, the review of the application and an initial inspection, plus an annual regulatory fee.
Under the proposed rules, new facilities would also not be allowed to be located more than 200 metres from land zoned for residential use, hospitals, schools, daycares, playgrounds and community care facilities.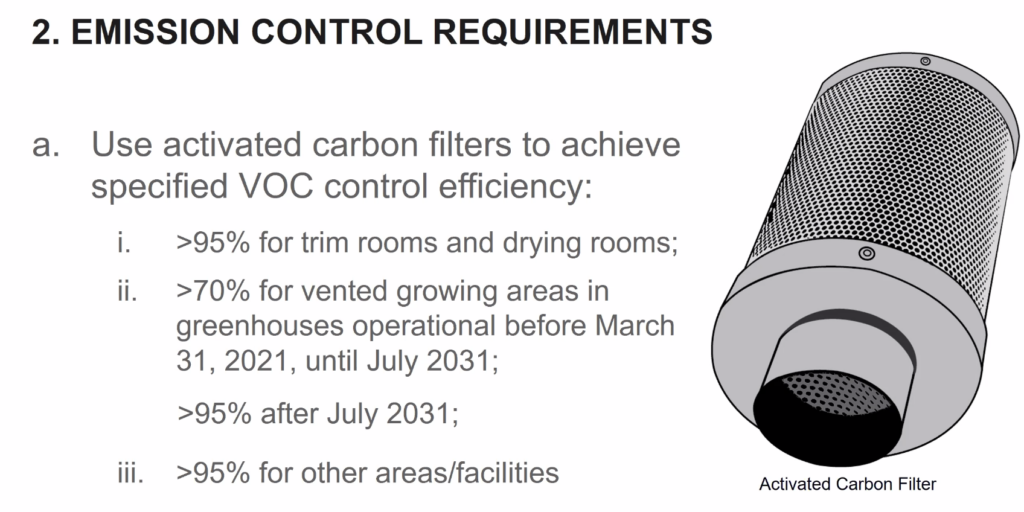 Much of Metro Van's proposal is based on similar regulations imposed in Denver, Colorado. More information on that is can be found here and here.
For facilities with a growing area that is greater than 200m2, an emission management plan must be prepared by a qualified professional (QP) and submitted to the Metro Vancouver District Director for approval.
Activated carbon filters must be operated and maintained per manufacturer's specifications and, for facilities with a growing area greater than 200m2, according to QP guidance.
The emission management plan for a cannabis producer will be required to specify the number of activated carbon filters, sizes, mass of activated carbon, airflow rates and replacement frequency of activated carbon.
For facilities with a growing area greater than 200m2, a QP must determine these parameters. For those facilities with a growing area greater than 200m2, a QP must confirm the replacement frequency and specification of activated carbon once the facility is in operation by conducting at least three Butane Activity tests (ASTM D5742), separated by at least six weeks and analyzing a minimum of three representative activated carbon filters or samples per test.
---