Newfoundland first cannabis drive-thru opened last December, and by the end of the year the province should have at least five more.
The first cannabis drive-thru location in Newfoundland, Oceanic Releaf, opened in Burin Bay Arm, on the southern tip of the island, near the end of 2020. Customers in this rural area can grab not only their cannabis, but some coffee to go.
The retailer recently won five of the province's eight new retail licenses, and four will also include a drive-thru option, says company founder Taylor Giovannini.
The provincial agency that oversees cannabis in the province, the Newfoundland and Labrador Liquor Corporation, introduced up to 16 new retail licences earlier this year, initially settling on eight locations that were recently announced. The NLC opened a new RFP for up to nine more locations on June 2, closing on July 13.
In addition to the five awarded to Oceanic Releaf, two were awarded to Atlantic Cultivation and one to Loblaw for an in-store setting. Atlantic Cultivation operates its retail stores under the Spiritleaf brand in a partnership that gave the national brand a footprint in the province.
Both Oceanic Releaf and Atlantic Cultivation are newly licensed cannabis producers operating in Newfoundland, licensed in February and May of this year respectively. Unlike many provinces, Newfoundland and Labrador has no rule against 'tied house' operators, meaning a cannabis producer is allowed to also own retail locations.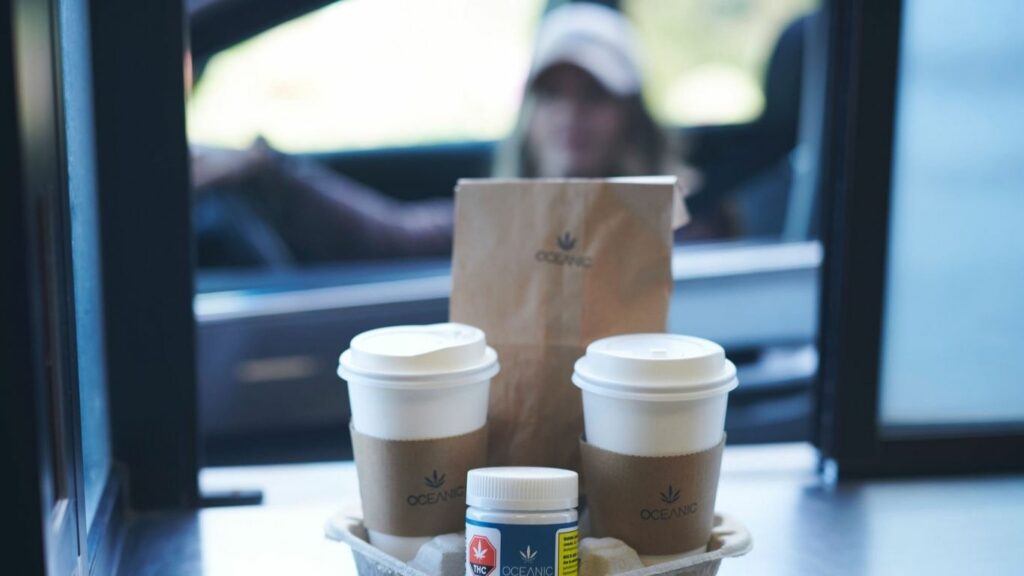 Giovannini from Oceanic Releaf explains that two of their locations are part of a 20 year supply agreement they signed with the province in 2020. Canopy, who previously had four retail licenses for Tweed in the province based on their own local production site, had those locations go up for bids through the new request for proposals process following the closure of their St John facility last year.
Those locations will be closed later this year, replaced by other retailers nearby as Newfoundland and Labrador's tiered retail system only allows a certain amount of retailers in certain areas, explains Christopher Crosbie, founder at Atlantic Cannabis.
Two of these locations went to Atlantic Cannabis, one in St John's and one in Corner Brook. Tweed will also have to close their third location at Kenmount Rd, also in St John's. Canopy, who owns the Tweed brand, along with Atlantic Cultivation and Oceanic Releaf all had signed deals with the Newfoundland Labrador government to supply cannabis for the provincial market. These deals included an allowance for a certain amount of retail stores.
"Since we won tier-one locations in downtown (St John's) and Corner Brook it means the Tweed locations in those two postal codes will have to close down permanently in August, and we will open in September to service the area instead of Tweed," says Crosbie. He also says one of them will hold a drive-thru window.
[Editor's note: A representative from Canopy says their stores are operating until September 31, 2021, after which they will close and will be transitioned to the other retailer.]
"(We're) very excited for these two new locations, bringing our total to seven locations," says Crosbie. "Downtown and Corner Brook are very exciting additions, our fifth location is opening in July next to the largest Costco in Canada and we will have a drive-thru."
He says he thinks the location will be great for a drive-thru because so many rural Newfoundlanders visit Costco to stock up on supplies. Since many of these rural areas still don't have retailers, stocking up on cannabis, he wagers, will be part of their routine.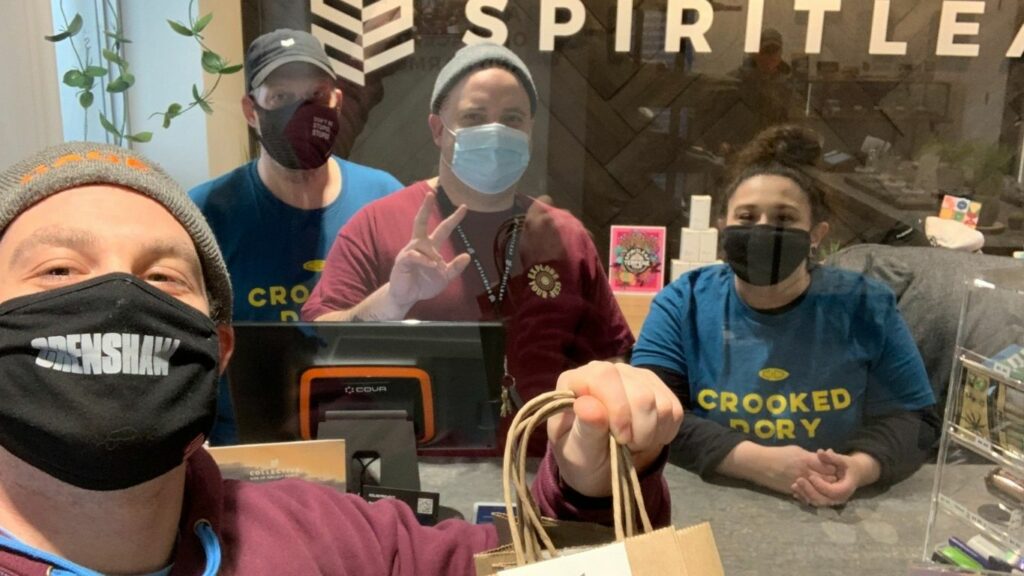 At Oceanic Releaf, Giovannini says she worked with the province to help them create the rules for such a drive-thru model, and is excited to see it expand beyond their flagship location in Burin. The ability to quickly and discreetly pick up cannabis without going into the store has been very helpful for her consumers, she says.
"In Newfoundland we have a rule where we're not able to take kids into a cannabis store," explains Giovannini. "So I wanted to allow parents who have kids in their car to be able to (access) safe and responsible cannabis. That was the original plan and drive behind the drive thru model. And then of course we were faced with the pandemic and it worked well for that."
She says the province's approach to retail has allowed retailers to find their own niche.
"Newfoundland was great to privatize the retail experience and allow stores to put their own edge on it," she continues. "For example, we not only have drive-thru, but we serve coffee in our stores as well. Each individual store has the ability to do neat things like that."
Giovannini says the next five locations for Oceanic Releaf should be open by the end of this year. She's working with the province to help supply some unique products she says are lacking, such as cannabis seeds, which she hopes to potentially have available later this year. In addition to their drive-thru window, the retailer also offers delivery and online ordering, shipping to any address in the province.
---