Covering the evolution of the legal cannabis industry in Canada is always fascinating, and 2022 had no shortage of exciting developments. From the year-late launch of the legislative review of the Cannabis Act, to changes to regulations around beverage equivalencies and product testing, to industry frustrations with high taxes or the 10mg THC limit for edibles, StratCann has been covering the stories that matter to our readers, without any hype or doomsday spin. 
Here are just a few of the stories our readers liked the most. 
Our most popular article came late in the year, with the release of a research paper from Health Canada's Office of Cannabis Science and Surveillance and the National Research Council's Metrology Research Centre. The paper discussed evidence of high concentrations of some metals in cannabis vape liquids from both the legal and illegal markets in Canada and suggests the government should require more testing and labelling to help better protect consumers.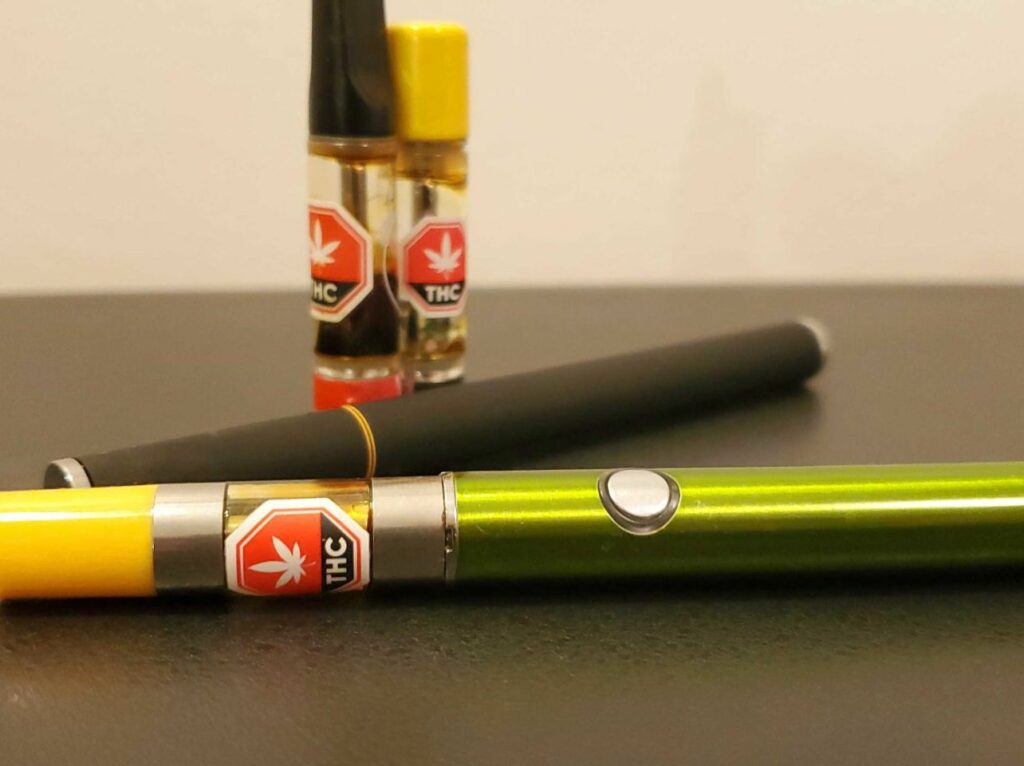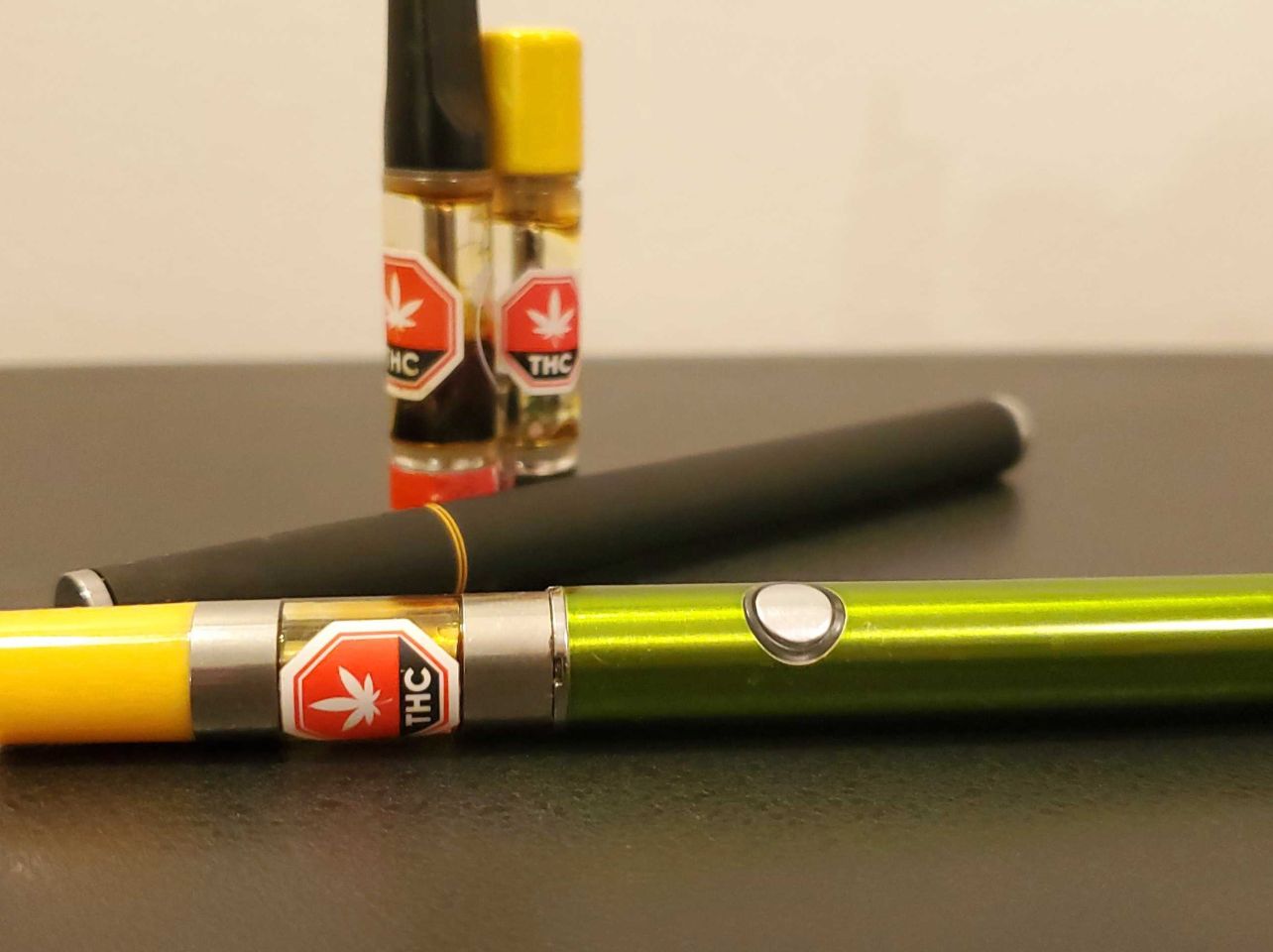 Even more recently, our second most-popular article was our coverage of announcements from BC and Ontario that they will not be approving any new delta-8 cannabis products for sale, pending guidance from Health Canada.
The OCS says they have been monitoring "emerging concerns in the United States, where the Food & Drug Administration (FDA) has issued public health warnings for unregulated products that contain the novel synthetic cannabinoid delta-8 THC. As a result, an increasing number of U.S. States have taken steps to regulate or ban products that contain this cannabinoid."
The BC LDB soon also announced a similar change, noting that it had become aware of some products containing delta-8 THC "which falls outside the definition THC under the Federal Cannabis Act."
"Information about Delta-8-THC and the potential biological effects and health risks to consumers is new and emerging, and the BC Liquor Distribution Branch (LDB) is working with its government counterparts to determine the appropriate next steps," wrote a representative for the LDB.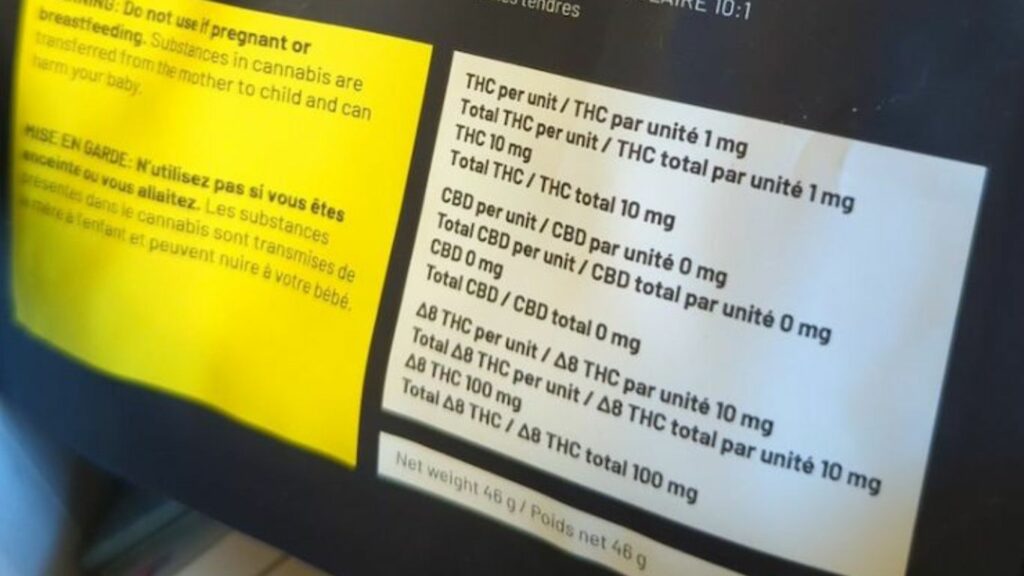 A representative from Health Canada says the department is looking into the issue.
"Health Canada is currently commissioning preliminary research projects in rodents to begin to compare the psychoactive effects of various cannabinoids other than delta-9-THC," said a representative for the federal regulator. "This will help further inform the intoxication equivalency of these non-delta-9 THC cannabinoids to delta-9-THC. The data generated by this and additional potential projects on this topic could help inform public education and awareness efforts, potential risk assessments, as well any policies or regulations concerning these substances. The results of this initial pilot project are expected during the 2023 calendar year."
StratCann's ongoing coverage of the evolving concerns with Hop Latent Viroid and its impact on cannabis crops has also been a popular topic. We first covered the emerging issue in 2021, and again in 2022. Sources said the disease had affected up to 40% of Canadian cannabis growers as of last winter.
The viroid both weakens the plant overall, creating smaller and more brittle plants, and affects cannabinoid and terpene production.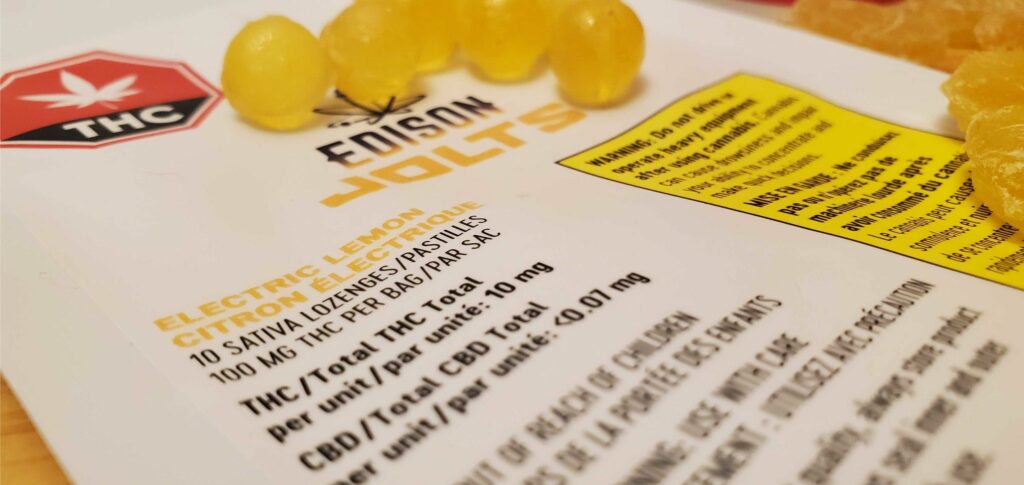 "Edible extracts" became all the rage in the second half of 2022, with several producers seemingly pushing the envelope of the 10mg THC limit for edibles. By using alternative sweeteners, producers say they are selling products that are not actually edibles and are therefore not beholden to the 10mg serving and package limit. Several products are currently available that come in 10mg THC servings, with five to ten per package.
Health Canada tells stratcann they are aware of these kinds of products and are "looking into this situation."
In May, the Ontario Cannabis Store announced that data from the provincial cannabis distributor was leaked to the public. Following reports online from cannabis retailers in Ontario in April, the OCS sent out a letter to retailers and licensed producers confirming that the data leak occurred without the OCS' permission.
The information contained ranked sales info on every cannabis store in the province. The OCS notified the OPP, who confirmed they were conducting an investigation into the issue.
In 2021, New Brunswick and British Columbia released testing results looking at issues like THC levels, pesticides, and microbial impurities. In 2022, our sixth most popular article covered Ontario releasing their own similar research.
The results, says the OCS, demonstrate that the illegal cannabis products had significantly less THC than advertised and contained high levels of pesticides not authorized for use on cannabis.
The study was conducted by the National Research Council Canada (NRC) on behalf of the Ontario Cannabis Store (OCS) and Ontario Provincial Police (OPP) and is similar to testing results released by the OPP last year on dried cannabis and vape pens.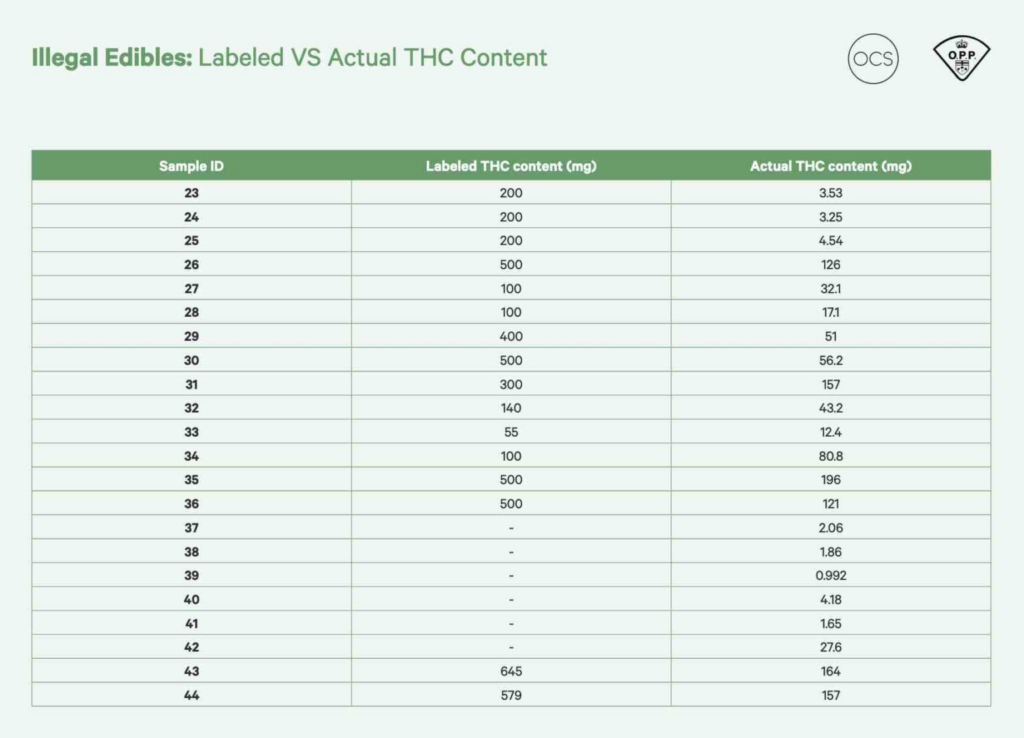 It took samples from 44 edible cannabis products—22 legal products purchased from the OCS, and 22 illegal products seized by the OPP Provincial Joint Force Cannabis Enforcement Team (PJFCET) during cannabis enforcement investigations.
The test results showed that the legal edible products displayed a significantly higher degree of accuracy in THC levels than the illicit edible products when compared to their advertised amounts. The samples of illicit edibles had, on average, only 20% of the advertised THC levels. Some illegal samples contained up to 50 times below the levels advertised on the packaging.
First announced in 2021, StratCann has been covering the evolution of Ontario's "flow-through" program for cannabis sales . The program allows retailers to order products not stocked in the Ontario Cannabis Store (OCS) warehouse.
Although the program has taken some time to become fully developed, the province says it is now fully available to all retailers. Expect more coverage on this from StratCann in early 2023.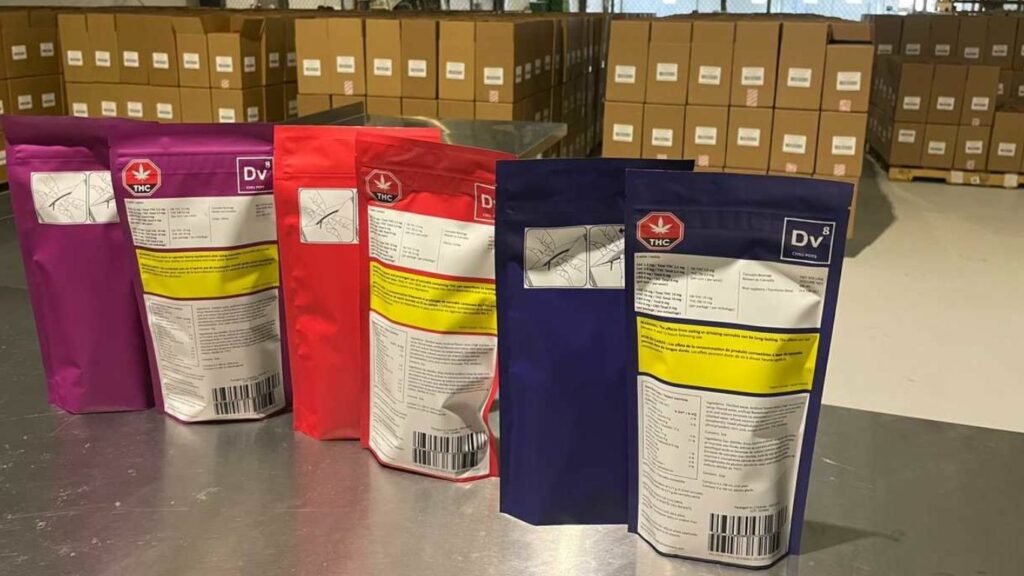 In June, StratCann covered another of our more popular stories of the year in which Ontario cannabis producer New Leaf Canada had to stop production of a new product the federal regulator deemed too appealing to children.
Citing concerns with the shape and flavours of the freezable "Chill pops", the producer says Health Canada told the company five months after they issued their new product notification (NNCP) that the shape, name, and flavour were considered appealing to children and would not be allowed.
Based on product scans across Canada, StratCann identified two other forms of infused "freezie" style treats that were already on the market, including one with the same flavour, being sold in BC, Alberta, Saskatchewan, Manitoba, New Brunswick, and PEI. Those products are also no longer approved, says one producer who had previously sold them.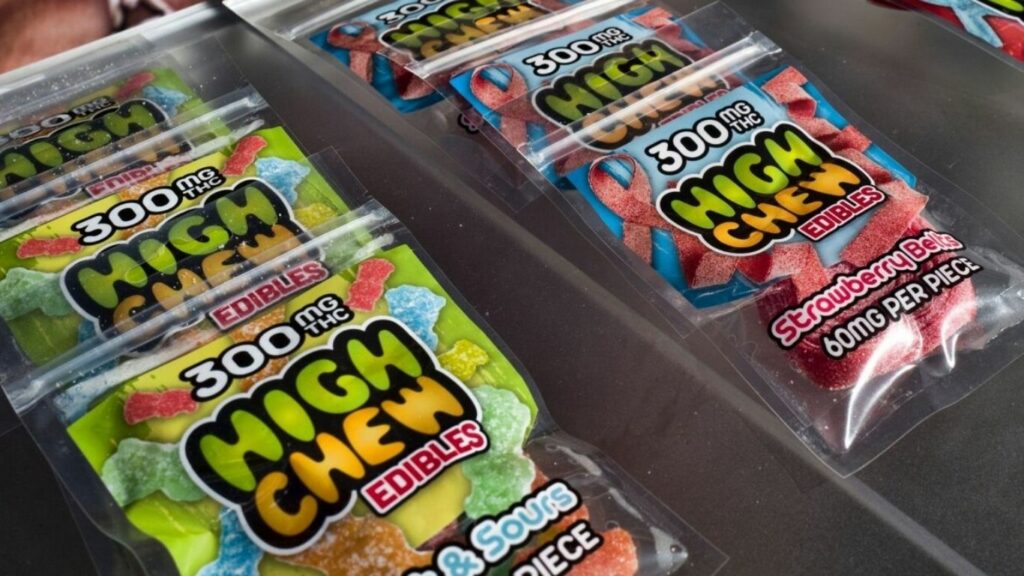 Nearly three years into cannabis edibles becoming legal in the Canadian market, producers and retailers say higher potency edibles continue to be a driver of the illicit market, hamstringing the legal industry as well as Health Canada's own public health concerns.
While legal producers are limited to no more than 10mg per package for edible products (there are some workarounds such as ingestible oils), similar products are commonly sold on the black market that can have potentially hundreds of milligrams of THC—or at least advertise that they do.
In April 2022, HealthCanada began granting sales licences to all micro and standard processors during the initial licensing process, without the need to submit a sales amendment application.
These licences allow for products to be sold into provincial markets (pending any provincial approval process). There are now nearly 600 producers with a dried/fresh sales licence amendment, with new ones issued nearly every week.