Authorities in the Philippines confiscated cannabis vape carts and gummies they say were sent from Canada.
The cannabis products were discovered at the Pasay City Central Mail Exchange Center (CMEC). Pasay City is just south of Manilla.
According to the country's Bureau of Customs (BOC), joint operatives of the BOC-Ninoy Aquino International Airport (Naia), Philippine Drug Enforcement Authority (PDEA), and Naia Inter-Agency Drug Interdiction Task Group arrested the claimant of the package—declared as "personal gifts and clothing"—at the CMEC on January 31.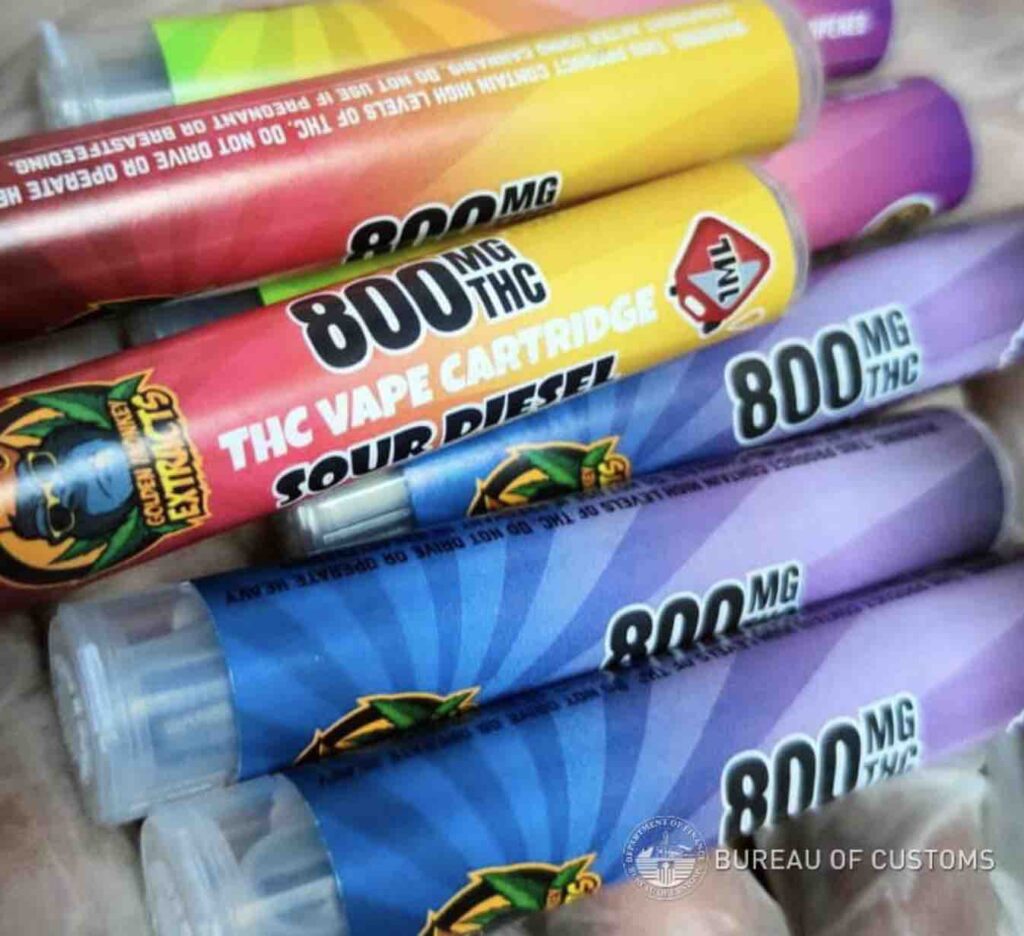 The package originated in Canada. The gummies and vape carts are labeled as Golden Monkey Extracts in the photos provided by officials.
The products were discovered during a physical examination at the CMEC window witnessed by the claimant, BOC, and PhilPost representatives. Inside the EMS package, along with chocolates, cosmetics, and clothing, were 20 undeclared pouches of cannabis-infused gummies and 49 THC vape cartridges with an estimated value of Php85,299.12 (about $2,100 Canadian).
Cannabis and any cannabis products in any form are classified as a dangerous drug under the Philippine's Republic Act No. 9165 and the Comprehensive Dangerous Drugs Act of 2002. The unauthorized importation, sale, possession, cultivation, and use thereof remain punishable under the law.
---