Updated: Four recent raids in Ontario resulted in police seizing thousands of cannabis plants from two large-scale operations.
On Sunday, March 11 Belleville City Police, OPP Organized Crime Enforcement Bureau East Region and the Provincial Joint Forces Cannabis Enforcement Team executed a search warrant at a commercial address, seizing more than 7,000 plants and making four arrests.
The operation, dubbed "Project renewal" resulted in a raid on Sunday, March 11. The four charged were Da Ji Jian and Shan Yan Li, both of Toronto, and Jian Jian and Chen Yezhen, both of Scarborough. All four were released and are scheduled to appear in court on May 13, 2021.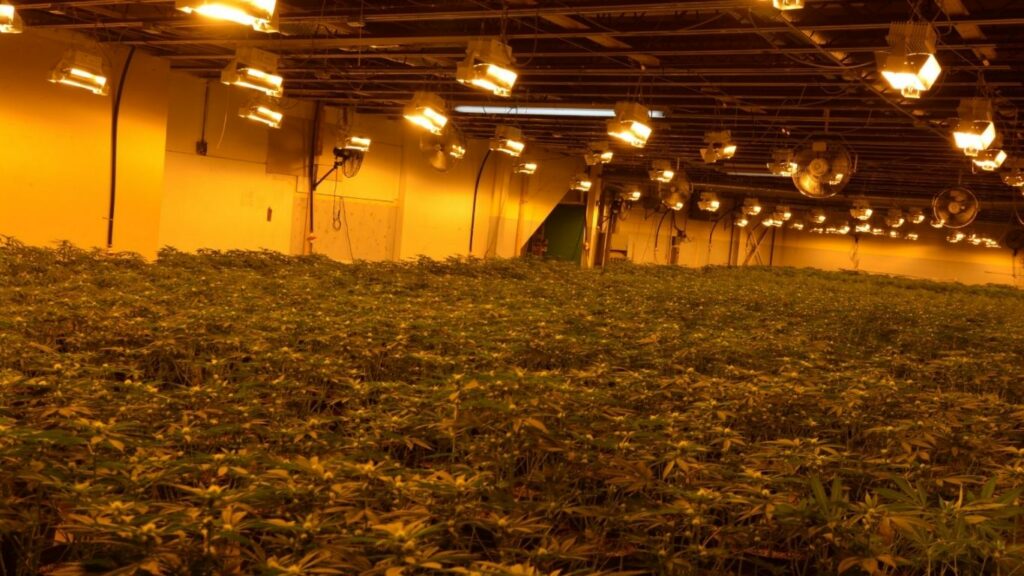 Ontario police also say they seized thousands of cannabis plants in a recent raid in Tillsonburg.
The raid was executed by Oxford OPP's Community Street Crime Unit (CSCU), as well as several other law enforcement agencies. More details are said to be coming.
The image shared by police online shows a relatively professional, two story indoor operation with thousands of cannabis plants in one and ten gallon pots packed tightly together.
One April 14, Ontario's Provincial Joint Forces Cannabis Enforcement Team (PJFCET), along with the Quinte West OPP and the OPP Emergency Response Team (OPPERT) announced that they had executed a search warrant in Quinte West, seizing 1,100 cannabis plants and 71 pounds of dried cannabis.
The property was located on Harrington Rd. Two people were charged.
On April 8, Caledon OPP say they confiscated more than $1 million in cannabis plants and product from a building on Marconi Court in Caledon, following a roof fire in the same building.
Caledon Fire and Emergency Services were first called to the fire before alerting police. Authorities say the fire was unrelated to the cannabis facility.
---