Vancouver Island Farm Tour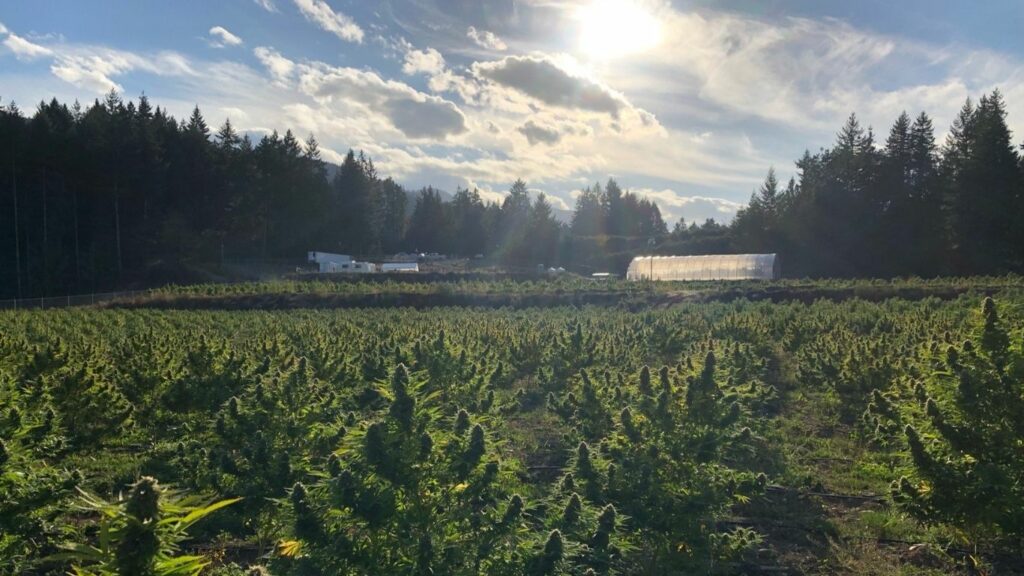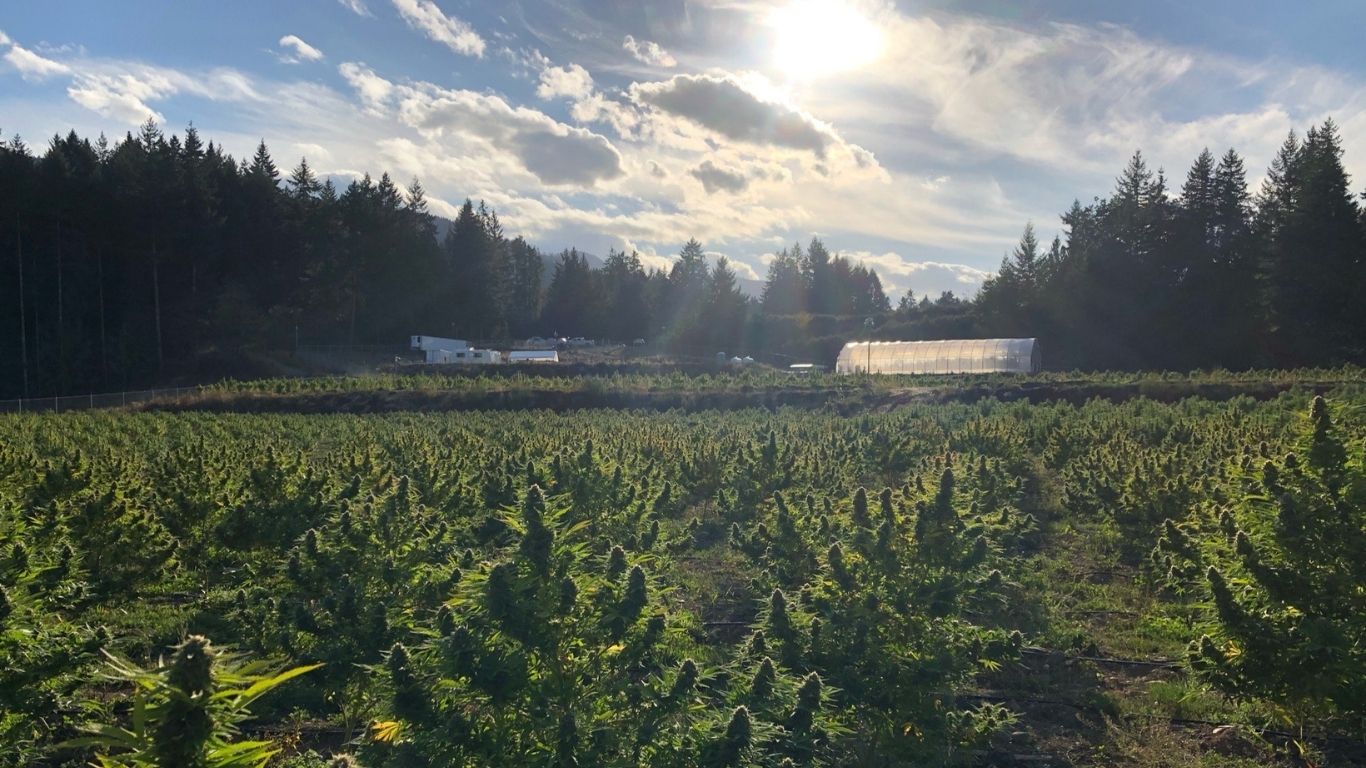 Join StratCann for an exclusive tour of unique cannabis farms on Vancouver Island!
Sunday, June 19 | 8:30am – 5:30pm
---
Join StratCann on a guided tour of some of Vancouver Island's finest outdoor cannabis farms. The tour will provide a great adventure, a social experience and some cannabis education throughout the day.
You'll meet some of the local outdoor growers and learn about cannabis production & processing, and some of the local strains being grown on the Island. Our BC growers are excited and eager to share their farms, passions, and expertise!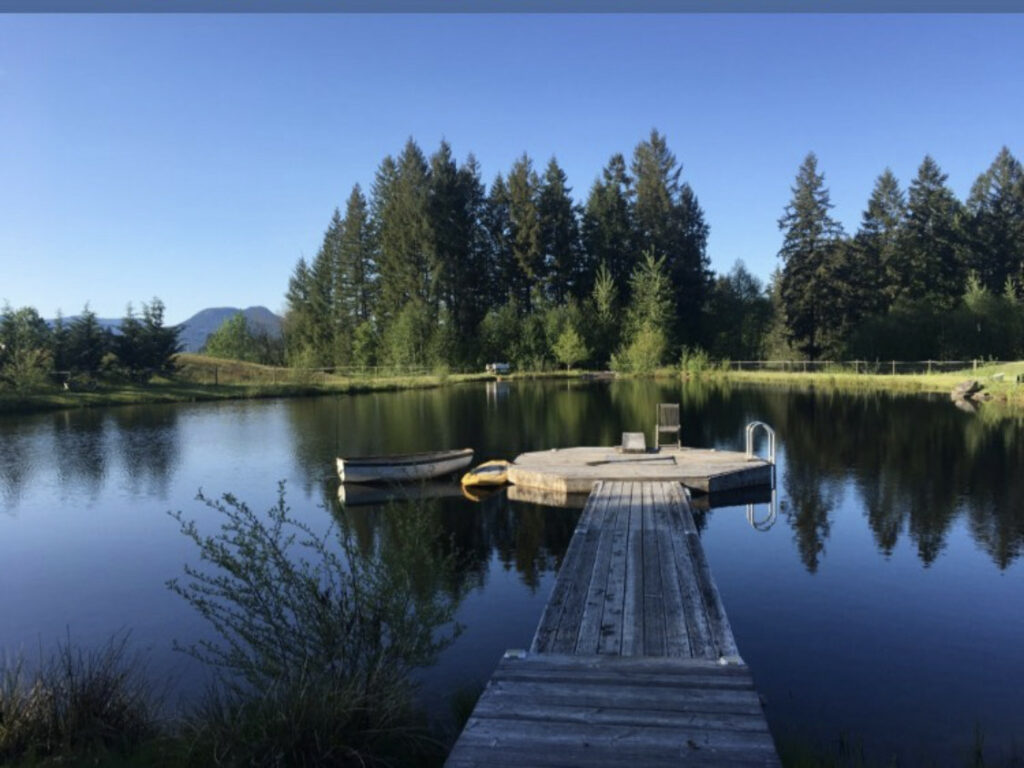 The tour includes pick up and drop off in *downtown Victoria. You'll relax on our fully-equipped coach (with spacious reclining seats & air-conditioning) to enjoy the scenery as we travel to select outdoor farms between Victoria and Nanaimo.
Each farm operator will lead you on a tour of their farm, sharing their experience and techniques and answering your cannabis questions along the way.
The tour will include a catered picnic lunch at our second destination located in Duncan, with time to soak up the beautiful lake views before visiting our third farm of the day.
Participants will return to Victoria at approximately 5:30pm on Sunday with an opportunity to visit local cannabis stores.
This tour is scheduled for the day before the Grow Up Conference & Expo in Victoria, June 20-22 for anyone who is planning to attend!
---
FARMS
Our first tour will take place at one of the first Outdoor Licenced Producers on Vancouver Island, Cedar Organics. With 27-acres of outdoor soil, sunlight and fresh west coast air, Cedar Organics' trichome farm has a passion to do things by hand, the "old fashioned way", procuring a high-quality product line of live concentrates with everything from bubble hash to live hash rosin as well as live resin, diamonds and terp sauce with processing partners.
We will be visiting the licensed outdoor cannabis farm – Dabble Cannabis Co., located at Hi Point Guest Ranch in the Cowichan Valley. The Dabble Cannabis folks are extremely passionate cannabis farmers and look forward to providing guests with tours and education about cannabis.
A beautiful 5-acre farm located in Saanichton, licensed producer Sea Dog Farm grows outdoor, sun-grown cannabis along with the flowers and produce they sell at their farm stand and local markets. Along the tour of their cannabis operations, you may enjoy a greeting from their chickens or alpacas!
COST:
Early Bird price: $99+gst until May 31
Regular price: $119+gst from June 1
WHAT'S INCLUDED:
Your ticket price includes: pick up and drop off in *downtown Victoria, your seat on the bus, all guided tours, refreshments, swag and a delicious catered lunch.
*We are also offering a pick-up/drop-off location in Duncan for those who wish to begin the tour in Duncan, email us to make arrangements.
ADULT ONLY EVENT:
This event is for 19+ only. ID will be requested upon entry, and no refunds will be provided if you do not meet the age requirement.
COVID SAFETY:
We will be following all public health orders and local mandates in place at the time of the event. While the tours will be held outdoors, masks are strongly recommended while on the bus and at the discretion of each of the individual farm operators while on-site.
TICKETS:
Thank you to our Sponsors!

Tantalus Labs – Small Batch Sustainable Cannabis, Crafted in B.C.
Tantalus Labs produces high-quality cannabis using sustainable cultivation methods. Our purpose-built facility allows our plants to benefit from 100% captured rainwater, full spectrum sunlight with supplemental HPS, and unprecedented fresh airflow. To craft our B.C bud, we focus on elite genetics, pure inputs, and world-class cultivation.
---
FAQs
[su_accordion]
[su_spoiler title="Will the tour go even if it's raining?" open="no" style="fancy"] We will go rain or shine! Please check the weather and dress appropriately. We will be touring on actual farms, so consider your footwear too![/su_spoiler]
[su_spoiler title="How many people will be on the tour?" style="fancy"] Our coach can accommodate up to 24 people. [/su_spoiler]
[su_spoiler title="Is cannabis part of my ticket price?" style="fancy"] No, BC laws do not allow freebies. [/su_spoiler]
[su_spoiler title="Can I purchase cannabis directly at the farms?" style="fancy"] No, BC laws do not permit direct sales or farmgate sales at this time. Tour guests can purchase cannabis at local cannabis stores if they wish to. Please note that BC laws limit the amount allowable per person of legal age to 30-grams of cannabis. [/su_spoiler]
[su_spoiler title="Can I consume cannabis on the tour?" style="fancy"] In addition to being a smoke-free ride, the laws do not permit this activity on the bus. However, you may able to enjoy your cannabis while on the farms, should you wish to. Each farm will avise you on their policies upon arrival. [/su_spoiler]
[su_spoiler title="Do you have a refund policy?" style="fancy"] Cancellations received on or before the early bird date (May 31), are refundable for the full ticket price minus a $15 admin fee. Please note that tickets are transferrable, so if you can't make it can just send us an email to let us know the name, email and phone number for the person you're transferring your ticket to.
[/su_spoiler]
[/su_accordion]
---