Insurance is a complex topic in the cannabis space. The industry is adjusting to the new landscape, and brokering still isn't functioning with the rationale and stability seen in other markets.
"Premiums are higher because it is an emerging market," says Jay Virdi, Chief Sales Officer at HUB International in Toronto. "As a result, there is no long tail data or reference of what something should cost based on pre-existing rate structures."
Insurance is naturally a cautious business, with premiums based on risk. Without historical data, that assessment becomes a guessing game, that only time can solve.
"There have been lots of growing pains within the industry, like any emerging sector," says Ryan Burns, practice leader with Cowan Insurance Group in Cambridge, ON. "One of the major issues revolves around insurers' capacity, especially when the location is rural and the access to water is not municipal."
Growers of all kinds can face challenges getting building and crop coverage. There is also the issue of product liability, which introduces a range of factors—many of which are poorly understood.
"From a product liability standpoint, coverage is triggered by two events—bodily Injury or property damage," says Burns. "What is unique about cannabis products is that there is very little claims data. My feeling is that insurers have looked to what they feel are similar products to pull 'like' data—then actuaries have modelled this data to price for the cannabis segment."
With regard to stock, which is defined as a biological asset, Cowan Insurance Group has analyzed data from a large group of producers and created a median matrix broken down into all the various cannabis products, such as: flower, pre-rolls, vapes (all types), edibles, concentrates, confectionery, etc.
"Our tables give the producers a starting point, and allow them to change the value per gram or milligram depending on their anticipated fair market value, as this is how the LP would be indemnified in the event of a claim," says Burns. "Contamination and infestation are generally rated on the batch size: the lower the batch size, the lesser the risk of a large event."
Fortunately, the industry has matured significantly since 2018, and these claims seem to be incidental. However, there have been other challenges in arriving at the correct price, especially with product recall insurance.
"From the insurers' perspective, they are putting up a significant limit—sometimes $15 million—but the policies have high deductibles, usually a minimum of $100,000," says Burns. "Most of the recalls we have seen have been mislabelling issues, and these have been voluntary. Typically, they fall far under the deductible."
The issue is not only the deductible—it is also the premiums, which can be a challenge for smaller operations. Each province generally has different contractual obligations in terms of the limits for product liability and product recall. The province will stipulate a specific limit, and the LP will have to generate a certificate of insurance as evidence they have the correct limits to distribute in that province.
In Alberta, Alberta Gaming, Liquor & Cannabis (AGLC) does not require that micros have recall insurance, unlike Ontario, which has seed recall coverage at $10 million, and all else at $15 million.
There is still an insurance requirement for micros to sell cannabis into Alberta, but it does not have to be recall insurance. Rather, it's general liability insurance that comes to $2 million for seeds, $5 million for dried flower, and $10 million for everything else.
There are similar requirements in Ontario.
"Premiums for $15 million in recall insurance to sell in Ontario are $100,000 or more a year," says Kieley Beaudry, President of the Alberta Cannabis Micro Licence Association (ACMLA). "That is a full-time management employee salary."
Two years ago, the ACMLA engaged directly with the AGLC, informing them that insurance was a significant problem and that the required coverage levels did not align with operational risk.
"As a result, for micro license holders only, the AGLC dropped the liability requirements to $2 million for seeds, $5 million for dried flower, and $10 million for all 2.0 products such as topicals, edibles, and extracts," says Beaudry.
The industry can help. Insurers have various quality assurance programs in place that can mitigate against scenarios where products could cause harm, or lead to a recall. This is likely one area where insurers will see opportunity down the road.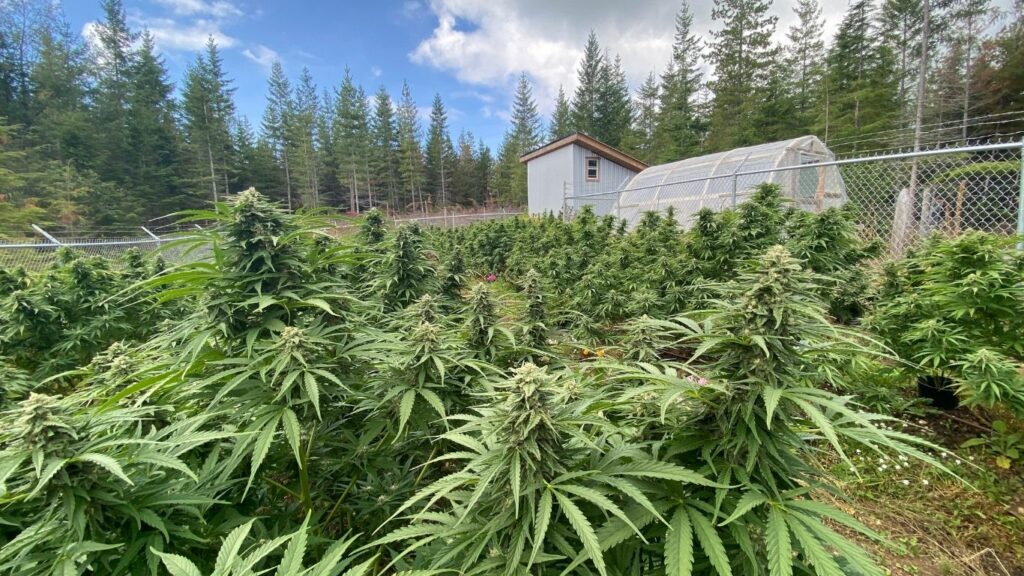 The challenge of outdoor grows
StratCann reported recently on some of the challenges regarding outdoor grows in BC, which often don't qualify as agricultural—and which in turn, leads to insurance problems. That said, complications can arise simply with the crop itself.
"Crop insurance for outdoor grows has been very tough for brokers to source in the marketplace," says Burns. "There are so many variables with growing outdoors that you don't have inside in a more controlled environment."
One solution has been a product for outdoor crops called "parametric insurance." Parametric Insurance uses historical weather data, like that used by the farming industry, and is based on policy triggers such as heavy rain, floods, drought, snow and frost, tornados, etc. If the event occurs, the policy is paid based on a fixed limit decided at the start of the policy term.
"We have alternative outdoor crop risk solutions in the form of parametric and weather derivatives," says Virdi from HUB International. "That said, outdoor grows have been a challenge to fully insure. The insurance carriers are much more comfortable providing crop insurance in an indoor, safe, controlled environment."
But no matter the environment, the stigma against cannabis can border on the ridiculous, leading to some nonsensical and discriminatory practices.
"In some places, if you have a residence on the same address as your cultivation, the insurance companies won't touch you," says Beaudry from the ACMLA. "This is mainly an issue in BC."
One big challenge facing the industry has been underwriting. Because cannabis is still illegal federally in the United States, there is less capital available to underwrite the market, which makes capital markets less competitive.
"Because cannabis is not federally legal in the US, we have a scarce amount of capacity," says Virdi. "This has limited the participants that are providing insurance to this truly underserved industry." 
Featured image via KRFT
---