Cannabis retail is facing some serious challenges, with many markets in Canada reaching saturation. Locally owned stores are often in direct competition with well-resourced chains. Nonetheless, the sector is fragmented – no company controls more than 5% of the market – and all retailers are seeking innovative ways to differentiate themselves.
"There is often a lack of distinction with cannabis stores," says Unity Marguerite Whittaker, who operates Oceanside CWeed in Parksville, on Vancouver Island. "In Parksville, we have four really good stores, one of which is government-owned, and each of which has a different point of view. That's why it works."
Whittaker says that one of Oceanside CWeed's key differentiators is its approach to accessories.
"We're creative," she says. "For example, a lot of our customers are seniors, so we sell magnifying glasses to help them read the labels."
And that's just the tip of the iceberg. Oceanside CWeed also sells candles, high-end cannabis magazines, trays, ice-cube makers, drink caddies, bottle openers, shirts that have pockets for doob tubes and lighters, scissors for trimming joints, and reusable cotton swabs to clean bongs and dab rigs – among many other items.
"We even sell chopsticks to pull buds from containers, and necklace pokers to tamper joints," says Whittaker. "It makes it fun and interesting, and helps to support sales. Still, the lack of broader thinking within retail kind of blows my mind. There are many, many products that function as cannabis accessories."
The notion that accessories are integral to supporting a successful retail operation isn't lost on the bigger players, either.
"From our early days we were an accessories retailer," says Andy Palalas, Chief Revenue Officer at High Tide, which owns the Canna Cabana retail chain, and currently has 126 stores across Canada. "We've been around cannabis for a long time, and from the start we were of the firm opinion that cannabis enthusiasts who were buying bongs and pipes previous to legalization would also be our customers in the regulated market."
The same message is being sent from opposite ends of the retail spectrum: to thrive, store owners would do well to sell with an eye to the larger consumer experience.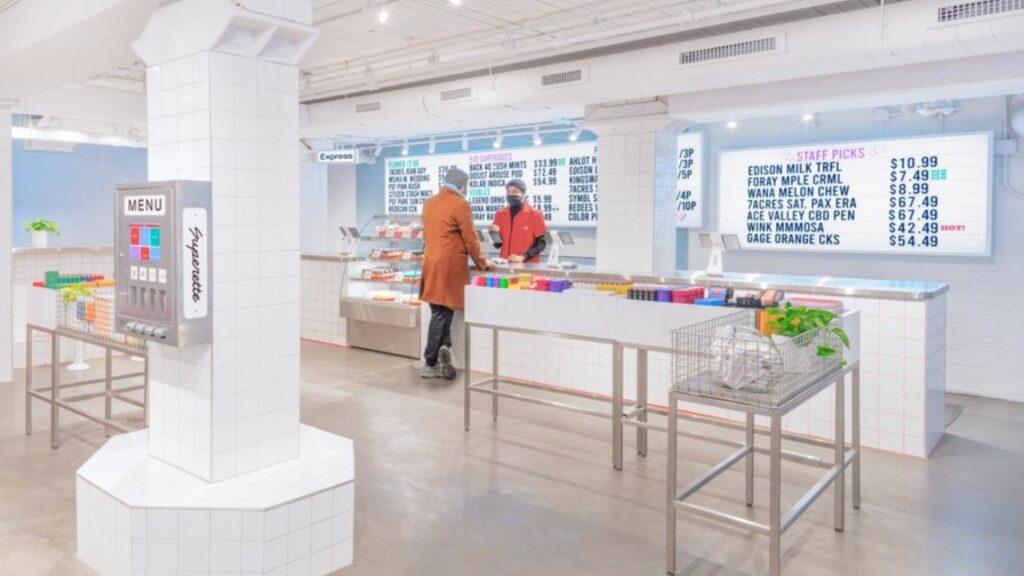 Segmenting the Value
In Canada, the cannabis retail market has matured to the point where customers are being segmented, much as in other consumer goods. Some big chains, like Value Buds and Canna Cabana, are hoping to capture the discount market. Other chains like Spirit Leaf, Choom, and Tokyo Smoke, provide a more tailored experience. Meanwhile, independent operations are as unique as their owners, with many working hard to differentiate themselves from the bigger brands.
"There are essentially four pillars for differentiation," says Mike Dunn, who along with his partner, Brooke Silversides, runs 1922, an independent cannabis retailer in Old Town Toronto. "The first is location, the second is the in-store aesthetic, the third is inventory, and the fourth is people. That last one is important: the people working in your store need to feel that they're cared for and supported."
1922 is named after the last year that cannabis was legal in Canada. The interior aesthetic suits its Toronto neighbourhood, incorporating traditional art deco elements. In 2020, 1922 won ADCANN's 'Storefront Brand of the Year for Canada', beating out over 400 other nominees.
"If your proof of concept works really well in Calgary and Edmonton, that's great, but does that work in Downtown Toronto?" says Dunn. "In 2018, the market was heavily weighted to speed. Now, four years later, you need a clear strategy for where to put a store. From there, with increased institutional knowledge, once you really get to know your customer, it's possible to scale."
In this regard, Choom is a cautionary tale. The 11-store retail chain has stores in BC, Alberta, and Ontario, all of which have an aesthetic built around Hawaiian surf culture. The company sought creditor protection in early May, receiving an interim financing loan of $800,000 from licensed producer Aurora Cannabis.
In the most recent filing, the company alluded to two main challenges: "First, the opening of new cannabis retail stores continues to outpace market growth, in particular in Ontario where there are nearly 1,400 cannabis retail licenses in circulation, relative to 65 in 2020. Secondly, loss-leading priced retailers continue their focus on buying market share. This was most prevalent in the Alberta market."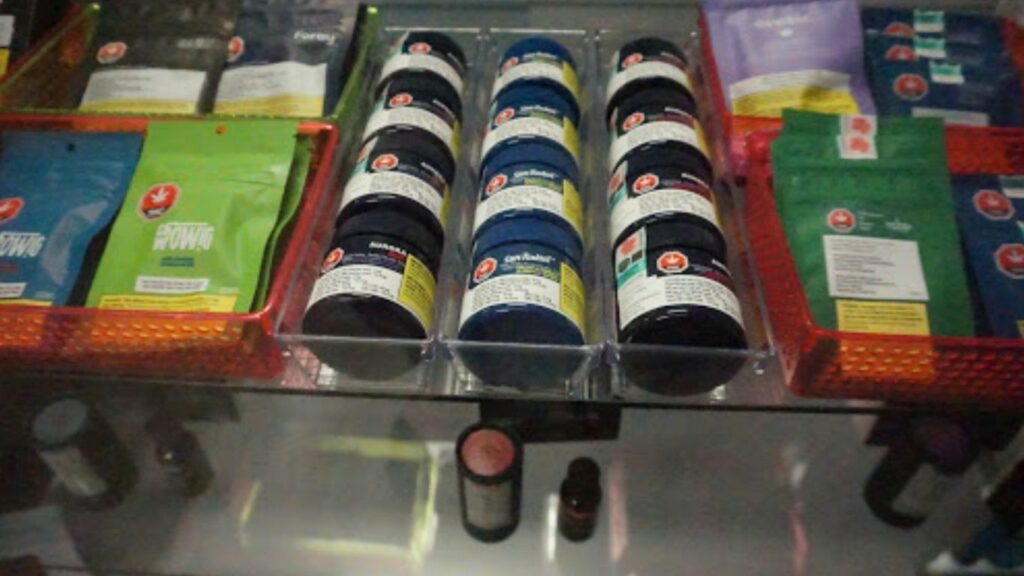 Analytics, Delivery, and Discount Clubs
Choom has also noted that, according to its own data, the three most important attributes for consumers are product selection, store location, and friendly and knowledgeable staff. Price was in fourth place. This suggests that, with proper execution, smaller stores stand a chance against the big chains.
"The bigger stores' views tend to be a bit binary," says Dunn. "They can have a dramatically reduced ability to differentiate due to scale and complexity."
That said, the big players are embracing analytics, the idea being that cannabis can function much like any other consumer packaged goods. Examples include High Tides' Cabanalytics, and Fire and Flower's Hifyre consumer technology.
Retail outlets are also expanding to include delivery. In the case of Fire & Flower, the company's wholly-owned subsidiary, Pineapple Express Delivery, now offers 60-minute delivery services in some parts of Canada. Retail chain Superette has taken a simpler approach, partnering with DoorDash Technologies Canada Inc. in Toronto. This trend is now becoming normalized, with scores of retail locations supporting local delivery services.
"Delivery of both cannabis and accessories from online orders is just part of brick-and-mortar retail now," says Palalas from High Tide, adding that Canna Cabana is adding in-store kiosks for people who know exactly what they want, and don't need the assistance of a budtender.
And in many cases, all purchases – whether online or in-store, for cannabis or accessories – can accrue value within loyalty programs. As in any business, capturing customers is the hard part: after that, it makes sense to build incentives that keep them coming back.
Endgame
According to Cannabis Benchmarks, as of March of this year, Canada had 3,138 cannabis stores. Over a one-year period, this represents an increase of 1,344 stores, an astounding 75% growth rate. During the first quarter of this year, on average, 74 new stores were opening each month. Though this pace has slowed – 127 stores were opening on a monthly basis the year before – it is likely not sustainable. Inevitably, some smaller fish will be swallowed, or go belly up.
"There is greenfield available, but right now mergers and acquisitions are what's really attractive," says Palalas. "In retail location is king, and a lot of people are looking to exit the business. We're well aware of how challenging retail cannabis can be because we battle it every day. We remain on an aggressive growth trajectory."
There are some notable provincial distinctions. Alberta, for example, has an astounding 757 stores, of which 155 were added in the last year, so some attrition can be expected. By comparison, Quebec, which has double the population, but where legal cannabis products can only be sold through government-run Société Québécoise du Cannabis (SQDC) outlets, has only 89 stores.
In other markets, the big retail chains will battle it out, and smaller independent stores that uniquely match their local consumer base, like 1922 and Oceanside CWeed, will have a good chance of surviving.
"At Oceanside CWeed we have fun signs and a garden in the front window," says Whittaker. "Our customers see the garden first. We are a small team. We come in, open the doors, and feel out the community."
Featured image of 1922 Cannabis in BC
---