Canada's regulated cannabis market operates under significant scrutiny and delivers meaningful tax revenue to federal and provincial coffers. However, that's not the case with the illicit market, where they aren't subject to the same tax regimes, regulatory oversight is non-existent, and products are easily bought via Interac e-transfer and delivered by Canada Post.
Along with cannabis products, many unregulated online platforms also openly sell illegal drugs such as psilocybin and LSD, often under the guise of medical usage.
Examples of cannabis sales include product dosages and flower weights well beyond legal limits. At Vancouver-based WTF Cannabis, for example, it is possible to buy a pound of cannabis flower via Interac e-transfer and to have the illicit products mailed by Canada Post, with no clear understanding of their origins. Mushrooms containing psilocybin can also be purchased by the pound.
"The notion that these online dispensaries are lily white, without ties to organized crime, is a joke," says Jason Broome, Chief Operating Officer at HYTN, a cannabis beverage company in Kelowna, BC. "Where are they getting the stuff from?"
For its part, WTF Cannabis, which also offers an affiliates program, claims on its website that municipal authorities in Vancouver, as well as the Vancouver Police Department, have given unregulated dispensaries a pass "so long as there are no sales to minors or any gang affiliations."
Within the regulated market, Health Canada's requirements are extensive, and place a burden on legitimate businesses which is non-existent in the illicit market.
"Health Canada's licenses are very capital intensive," says Broome from HYTN, which also has a psilocybin Dealers Licence. "Here at HYTN, I have inspectors ensuring that everything is tightly controlled. Meanwhile, these illegal sites are selling with no oversight whatsoever." [Note: A Dealer's Licence is a requirement for any physical location where activities are conducted with controlled substances.]
Online dispensaries mostly ignore Health Canada's requirements for child-proof packaging, as well as the limit of 10 mg of THC per package for edible cannabis products.
As an example, if a customer wants to buy a single megadose 200 mg gummy from Astro Edibles, it's just a click away, with purchases again also available via Interac e-transfer, and shipping by Canada Post. The accuracy of the THC levels in these products is often inconsistent.
This is notable given Health Canada's recent aggressive stance on "non-compliant edible extracts", and the industry response, with many companies pausing production.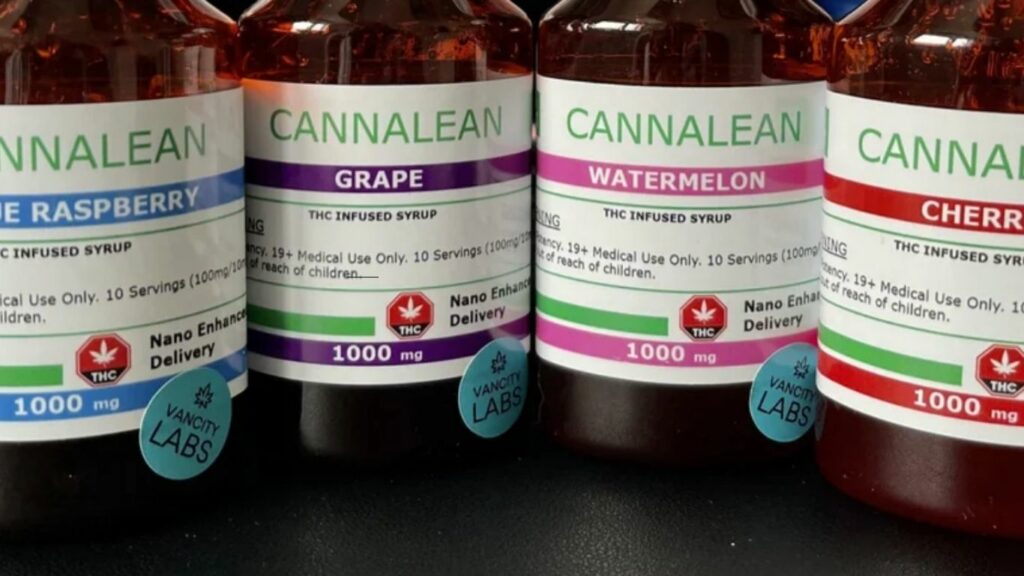 The official take
Given the proliferation of online platforms for illicit cannabis and illegal drugs, as well the ease with which they use legitimate banking services and the postal system, one would expect a clear explanation would be forthcoming.
Not so. StratCann reached out to Health Canada, the RCMP, Canada Post, Interac, and even Canada's national financial intelligence agency—known as FINTRAC. All of these agencies responded with assurances that they were serious about enforcement, but were light on details, often deferring to other organizations.
Health Canada, for example, has a role in enforcement, according to section 23 of the Food and Drugs Act. However, the focus is on the regulated market, with illicit activity referred to the RCMP.
"Health Canada's oversight is focused on license holders and their compliance with applicable legislation and regulation under the Cannabis Act," says Tammy Jarbeau, Senior Media Relations Advisor at Health Canada. "In cases where the Department becomes aware of illicit activity, the information is referred directly to the Royal Canadian Mounted Police."
When approached by StratCann, the RCMP was short on specifics and mostly outlined its role as part of an integrated response to criminal involvement in the cannabis market. However, they confirmed Broome's suspicion that transnational and organized crime groups are active participants in the online space, and that they use Canada's mail system.
"These groups are increasingly trafficking cannabis domestically and internationally by exploiting surface web platforms and mail and courier services," says Corporal Kim Chamberland from the RCMP. "The surface web space allows criminal actors to sell illicit cannabis that is indistinguishable from legitimate online retailers to unsuspecting consumers, in addition to operating illegal sites on social media."
FINTRAC was only able to reference its news release as part of the launch of Project Legion in September, 2022, as well as the Operational Alert which had been previously reported on by StratCann.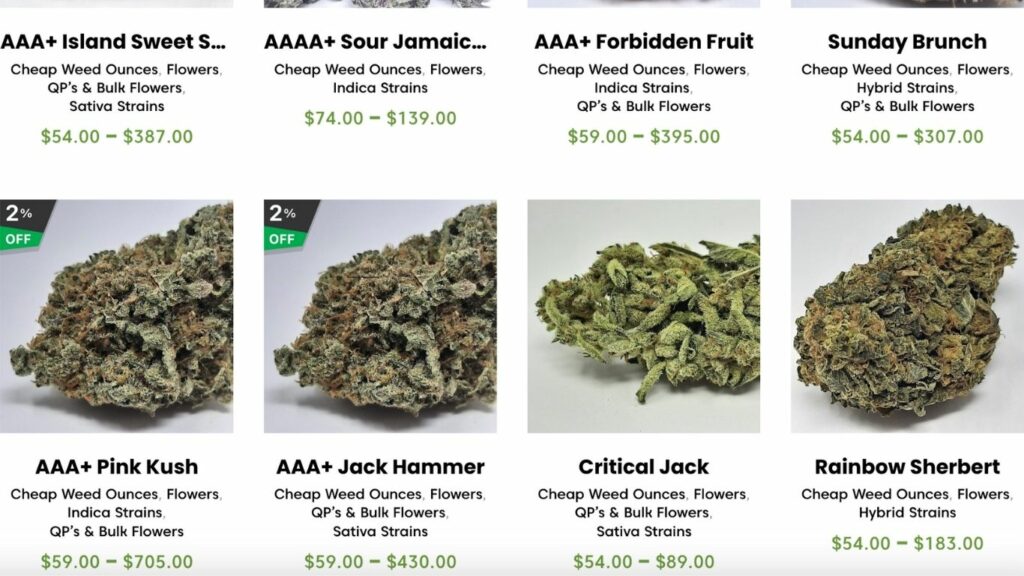 Interac, for its part, claims that oversight is done by third-party financial partners.
"For debit solutions, merchants and potential merchants work with acquirers to connect to the Interac network," says Rebecca DeLuca, External Communications Senior Manager at Interac. "The acquirers would be the ones doing any necessary assessments. For solutions such as Interac e-Transfer, the relationship is held between the account holder (customer or business), and their financial institution."
Interac has an extensive list of third-party acquirers. E-transfer works with all major financial institutions. Once an online store is accepted, it can be used by account holders in any of the participating banks.
As for Canada Post, the response was similarly sanguine and generic.
"Canada Post's trained team of postal inspectors work diligently to detect and remove non-mailable matter, including illicit drugs, from the postal system," says Janick Cormier, a media relations manager at Canada Post. "On a national scale, we cooperate with local and national law enforcement and government agencies to protect our customers and employees, and ensure the postal system remains safe for all."
Meanwhile, WTF crows on its website that marijuana has been shipped via the postal system since the 1990s, and that they "know of no one who has ever been charged with receiving pot in the mail."
Where to from here?
The inability to speak to the need for quick enforcement of such blatant and ongoing contraventions of the law—which may involve organized crime, and almost certainly pose an increased health risk—remains something of a mystery. Reasons could include poor coordination or lack of resources.
"It's unclear why they are not shutting down these online stores, and bricks-and-mortar operators, too," says Broome. "The products being sold are not regulated, the labeling is non-compliant, the packaging is not child-resistant, and the formulations likely contain sugar, sweeteners, and artificial sweeteners, which are not allowed in concentrated cannabis formulations to reduce the risk of unintended consumption by minors."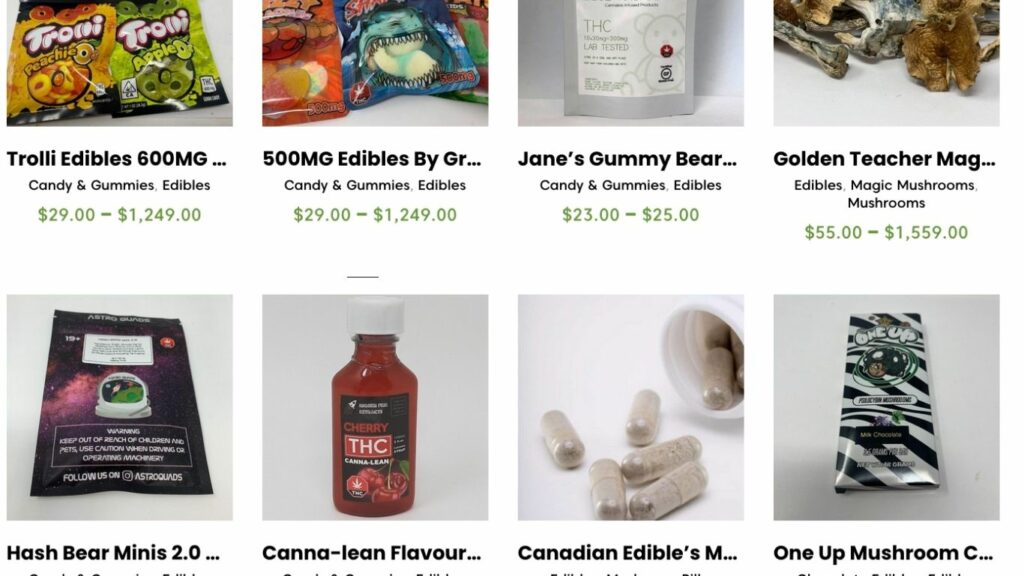 Meanwhile, organizations that don't handle cannabis, but are associated with the industry, face scrutiny and additional cost. For example, the Cannabis Council of Canada (C3), the representative of Canada's licensed cultivators and processors of cannabis, is required to pay additional fees to Alterna Savings, a credit union that provides banking services.
"I really protested this year to Alterna," says George Smitherman, president and CEO of C3. "We are a small industry association—we don't touch or sell cannabis. As it stands, Alterna is charging us $2,750 a year, and nearly $100 a month. And C3 is at the lowest rung. Most other people are paying at least $4,000 a year, and if they have multiple retail locations they get dinged for more."
C3 has been told by Alterna that FINTRAC has designated the entire sector as high-risk, which explains the additional fees. The irony is that FINTRAC's focus is on illegal activity, and not the legal market, yet its oversight appears to be burdening legitimate businesses while illegal operations function with relative impunity.
In fact, anyone with an Alterna account that is set-up with Interac e-transfer can purchase high volumes of psilocybin and unregulated cannabis, with seeming impunity, from online stores. As WTF Cannabis itself makes clear on its website: "If you use online banking with a Canadian bank or credit union, then sending a transfer takes just a couple of minutes."
For this article StratCann also contacted Shopify, which supplies e-commerce software for WTF's online store, as well as WTF's registrar TLD Registrar Solutions Ltd., and via email directly with WTF, none of whom were available for comment. Alterna was also unavailable for comment.
~This article was published simultaneously on and in collaboration with the Kelowna Daily Courier.~