The cyberattack last August on the parent company of Ontario Cannabis Store's (OCS') third-party operated distribution centre, Domain Logistics, briefly crippled the cannabis distribution system in Ontario.
It has also had longer-term effects, with many retailers still suffering economically. As a result, some are suggesting that the OCS needs to step up.
"We are so exhausted and exasperated," says Mike Dunn, who owns the Toronto retail outlet 1922 with partner Brooke Silversides. "In my view, this crisis has three waves. The first came when the OCS took the network offline and paralyzed distribution. The second wave, which is happening now, involves retailers struggling to stay afloat because inventory's been depleted and cashflow crippled. The third wave is next—at that time, the licensed providers (LPs) will begin to feel the pain."
To help resolve the problem, Dunn and Silversides are recommending that the OCS consider payment terms of 15, 30, and 45 days, with interest. This could be a temporary measure designed to support the channel, stabilize inventory levels, and increase consumer demand.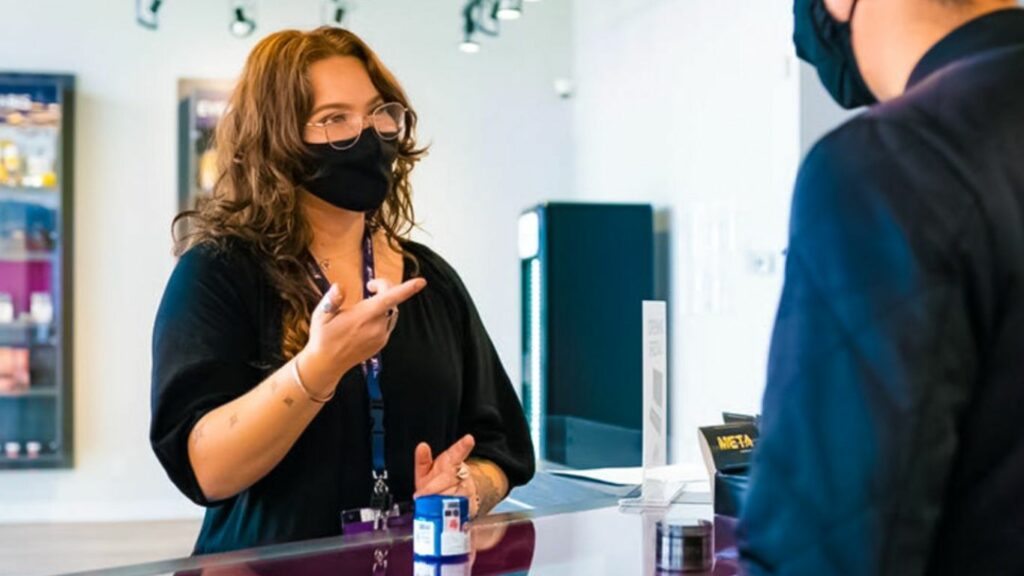 "I am operating with an anchor on my back—I simply don't have the cash to maximize my menus and revenue potential," says Dunn. "The consumer is being cheated because they have less variety and choice. And unless there's a mechanism to ease cash flow, the LPs will soon see orders reduced from retailers, and take a financial hit. Meanwhile, the OCS is saying nothing—literally nothing."
The OCS would not respond to a direct question from StratCann about terms, preferring instead to point out that it has embraced other temporary measures to provide relief.
"OCS delayed payment processing by three days as a temporary goodwill gesture following the service disruption at Domain Logistics in August," says Daffyd Roderick, Senior Director, Communications. "The goodwill gesture applied to all orders placed up to and including August 31, 2022."
For some observers, the larger challenge arises from the fact that, unlike other retail businesses, cannabis stores in Ontario rely on a supply chain in which the OCS is the sole wholesaler. This not only means that there is a single point of failure, but also that there is little incentive to change what are, at times, cumbersome and illogical business practices.
"We are allotted one five-hour window per week to place our orders and we are assigned a delivery window a few days after order submission," says Elisa Keay, a founding member of the Retail Cannabis Council of Ontario (RCCO), and the Director of K's Pot Shop in Toronto. "When supply is disrupted, all 1,500+ retailers in Ontario have their businesses impacted."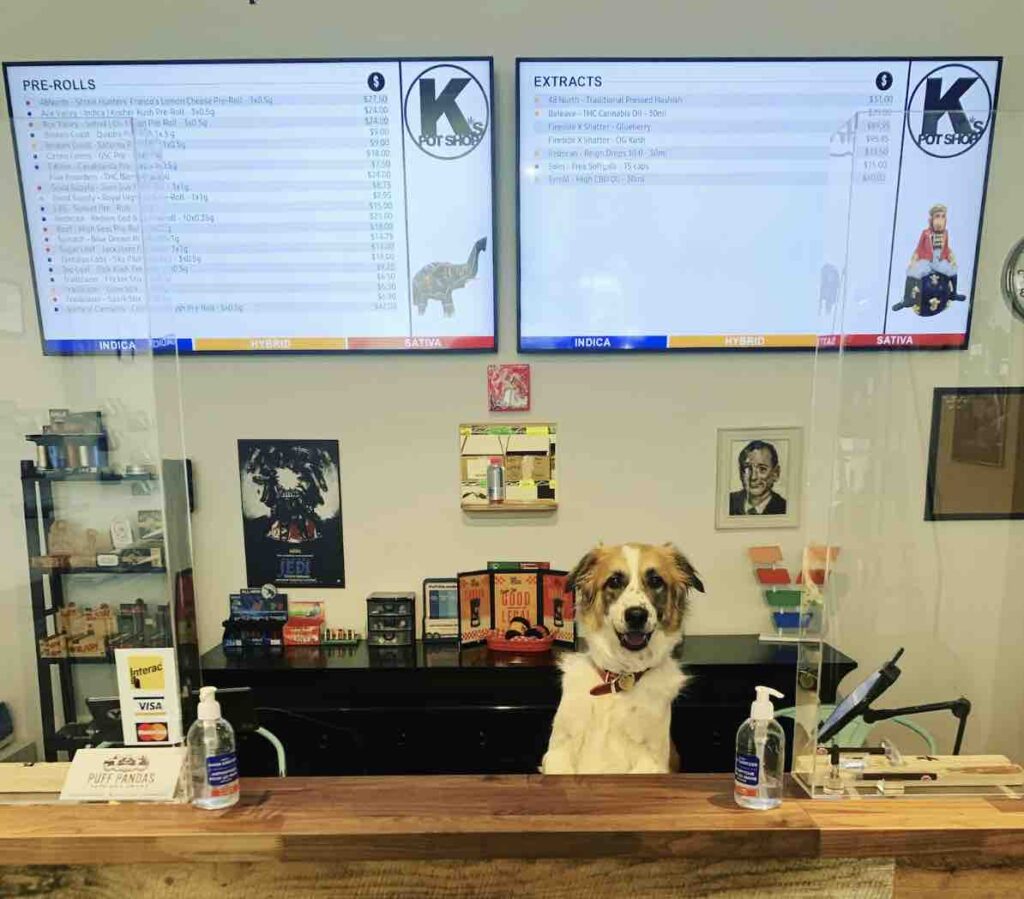 The RCCO has had a lot of communication with the OCS to help gain insight into the situation. Despite the issues, Keay perceives the organization in a favourable light.
"The OCS is actually a good partner, and the RCCO appreciates their interest in understanding retailer needs," says Keay. "They're creating a level playing field between retailers of all sizes, keeping pricing and availability optimal."
That said, Keay acknowledges that, for many retailers, the pain is real.
"The impact of supply chain issues can vary from store to store," says Keay. "During the OCS shutdown, we saw high-velocity stores sell out, then they had to close for a period, losing daily revenue for the duration. Low-velocity stores that didn't have the cash flow to keep extensive stock were moving through product, but quickly selling out of core products."
Many then had to watch their customers walk out and search the neighbourhood. Given the over-saturation of cannabis stores in many areas in Ontario, this meant that stores that had worked hard to build up a loyal customer risked losing long-term business.
Missing the Advantage
The difficulties faced by the OCS are, in many ways, of their own making. Many retailers have told StratCann that the people who run the OCS are well-intentioned and that the business model has some appeal, but that some practices, such as high margins, are leaving a bad taste.
"I wouldn't have been able to get started without the OCS," says Amber McGuire, CEO at The Hippies Next Door in Kincardine, Ontario. "As a small business, we began with $18,000 in merchandise. If there were minimum order sizes, we wouldn't have gotten off the ground. That said, when I heard the margins they were taking, that was a bit of a shock."
According to the Office of the Auditor General of Ontario, which published a damning report on OCS parent Ontario Cannabis Retail Corporation (OCRC) back in December 2021, wholesale margins were 21.7% in 2021-22, and e-commerce margins were 41.1%.
These charges might be palatable if the OCS delivered what stores ordered.
"I get a confirmation email both when I make an order and on the shipping day," says McGuire. "But sometimes the confirmation order says I get six cases of cookies, and on shipment day I get only two. I want to know why there's such a disconnect. It is almost as if the system doesn't know."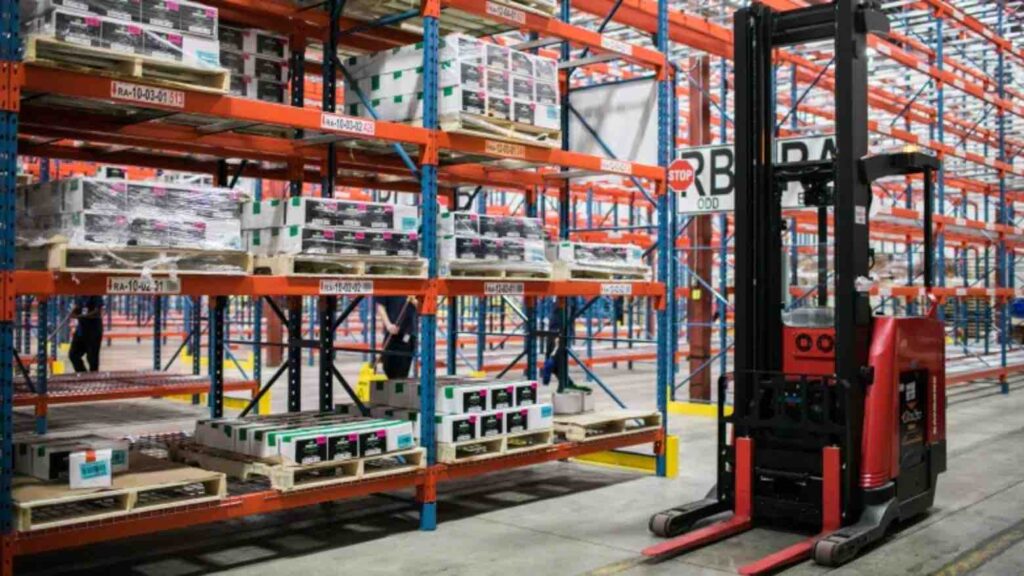 This is a common complaint of retailers that have been contacted by StratCann, and predates the cyberattack on Domain Logistics and the subsequent shutdown. While in these instances—which are commonplace say sources—a store will get its money back, there appears to be unnecessary risk, uncertainty, and opacity in the supply chain.
"It is a sad contrast for the OCS to have such low performance, and such a very high-cost markup structure," says George Smitherman, President and CEO of the Cannabis Council of Canada. "It's practically highway robbery. It is time to recognize that as nice as the people are at the OCS, we have a repetitive culture of mission-critical failure."
When reached for comment, the OCS informed StratCann that products that are new, consistently in high demand, or experiencing supply constraints, are put on allocation. This means that only a limited number of cases are made available to order, and these are divided equally among all five ordering days.
"When there is not enough supply to meet the demand on any given day, the OCS allocates available supply through a randomized lottery process," says Rodderick. "Retailers that consistently order high-demand product will typically see lower fill rates, but our team is exploring new functionalities to improve this system, and to provide increased visibility into inventory levels."
For some retailers, it remains surprising that the OCS is still struggling with kinks in the supply chain and that its policies appear to be so unforgiving.
"We have asked for a couple of extra days in payment consideration, and the answer is 'No'," one independent retailer told StratCann. "From their point of view, the problem is solved, and it's business as usual—that's the messaging I'm getting. Ideally, we'd like to get terms for 15 days, and load up on some product. Then we'd be fine. As it is, we will see some stores driven out of business, which will just benefit the big players."
The RCCO has presented a white paper to the OCS with a series of recommendations. These include offering 30-day payment terms, direct delivery on the flow-through model, and making emergency and supplemental orders more accessible and affordable, among others. 
"They need to have plans in place to minimize service disruption, since we can't shut down an entire industry," says Keay. "One of the challenges of legalization has been to help consumers understand the benefits of legal cannabis. Getting consumers to a place where they rely on the legal market, only to drive them back to legacy because of shortages, just undoes those efforts."
Featured image via Meta Cannabis
---