The Ontario Cannabis Store has issued a product recall for Natural Med Co's 28 gram Indica Blend Dried Flower. (Update: Health Canada says the product has also been recalled from New Brunswick).
The recall comes after the company received two complaints of mould on the cannabis. The recall is only for products that have the lot number 30AF790129F8 and was packaged on 2021-01-28.
The OCS instructs consumers who are in possession of the product and want a refund, to contact OCS Customer Service at 1-888-910-0627. No information on how many lots this affected was available at press time.
According to Health Canada, 994 units of recalled product were sold.
"We undertook a voluntary recall in response to two complaints of mould in our Indica blend 28-gram bags," explains Ivan Ross Vrána, VP Government Relations/Business Development for Eve & Co Incorporated. "This issue was limited to only one lot, and we wanted to make sure that we provide our customers with safe, quality product, therefore we felt it was best to voluntarily recall the product. We have launched an internal investigation so that we can avoid this happening in the future."
Natural Med Co is an Ontario-based licensed producer and the parent company of Eve & Co. The 28 gram greenhouse-grown Indica Blend Dried Flower retailed on the OCS for about $99 for 28 grams, or about $3.50 a gram and was listed at about 12-16% THC.
Product recalls for cannabis occur periodically for a variety of reasons, with mould or labelling errors being the most common. Last month, one lot of dried cannabis pre-rolls which were sold through provincially-authorized retailers in Ontario and through the Ontario Cannabis Store were recalled due to a labelling error.
According to Health Canada, there have been 33 voluntary recalls initiated by federal licence holders since Oct 17, 2018.
Note: This article has been edited to include comment from Eve & Co. as well as new information from Health Canada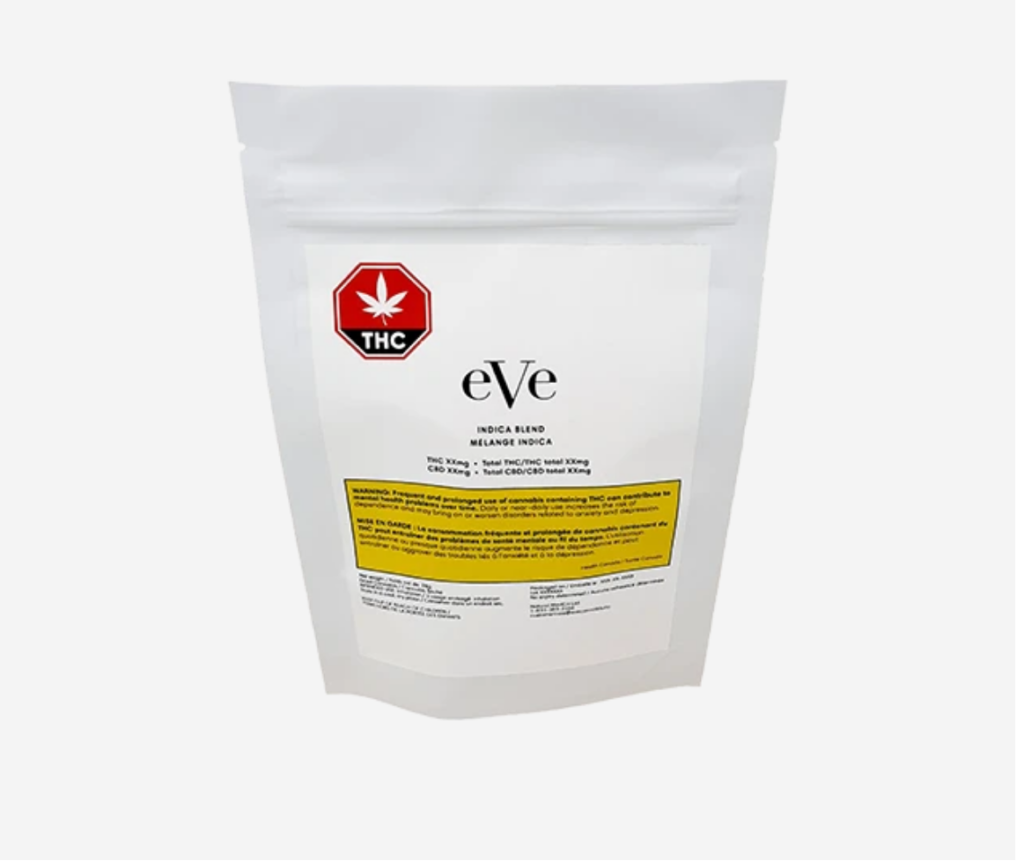 ---