Five people from Quispamsis, New Brunswick, have been charged following a drug investigation in Quispamsis and Saint John.
The charges, announced today, relate to an investigation by the New Brunswick RCMP's Federal Serious and Organized Crime Unit (FSOC) that began in June 2021 into the unlawful possession of cannabis for the purpose of distribution.
According to a police report, on June 29, 2021, FSOC members executed a search warrant at a residence on Cloverdale Street in Quispamsis in connection with the investigation. During the search, police seized large quantities of cannabis, a number of electronic devices, and nearly $115,000 of Canadian currency. Subsequent to the search, police executed two additional search warrants at two illegal cannabis dispensaries in Saint John.
Then, on December 2, 2022, a number of charges in relation to money laundering, possession of proceeds of crime, and offences contrary to the Cannabis Act were laid against 29-year-old Kaywan Mezbani, 58-year-old Amir Mezbani, 53-year-old Maheen Ahmadbeigi, 30-year-old Afsanneh Mezbani, and 37-year-old Pegah Abdulahi in Saint John Provincial Court.
Police say the investigation is ongoing.
Several of these names match past news reports of incidents with illicit drug sales like cannabis and cocaine.
An Amir Mezbani is listed as a director of a business connected to an unlicensed dispensary in Saint John called Giggles at 340 Rothesay Ave. The same listing associates Amir Mezbani with a Cloverdale Street address in Quispamsis.
An Amir Mezbani was also connected to charges relating to assault with a baseball bat in Rothesay, New Brunswick, in 2017.
A Maheen Ahmadbeigi is also listed as a director of a business connected to 340 Rothesay Ave.
A Kaywan Mezbani is listed in a news report from 2015 about a cocaine bust from a home on Cloverdale Street in Quispamsis
A year later, a Kaywan Amyn Mezbani pled guilty to drug trafficking in a case reported in 2016. In that article, it notes, "Mezbani and another young man living with his family in Quispamsis would pick up the drugs in Saint John, package them, and his accomplice would then sell them."
A Pegah Abdulah is listed online as the owner of a licenced cannabis store in Ontario called Giggles Cannabis Co.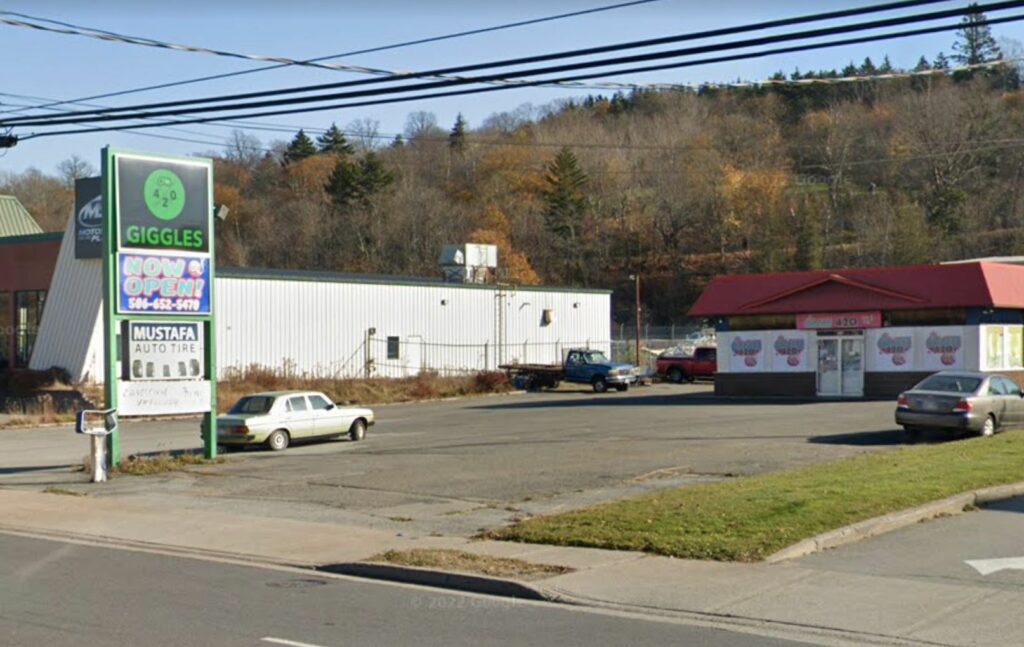 ---