BC's director of civil forfeiture is seeking to confiscate cash and eight properties worth nearly $7 million that are alleged to be connected to three illicit cannabis websites.
The three websites were allegedly selling illicit cannabis and received e-transfers totalling more than $6.4 million in just over two years, according to a new lawsuit filed by the director of civil forfeiture.
Money from the unlicensed businesses was laundered through a network of numbered companies and personal accounts, says an August 4 statement of claim, as first reported by the Vancouver Sun.
The report notes that ten people and three companies have been named as defendants in the government lawsuit. Several other individuals are also alleged to have assisted the defendants in laundering funds from those illicit cannabis sales.
Although online cannabis stores—sometimes referred to as MOMs (Mail Order Marijuana)—have operated in Canada for many years preceding legalization, their numbers have increased significantly following legalization—especially following the closure of many illicit retailers.
Police in Canada have in the past noted that targeting online stores is more difficult than brick-and-mortar. In late 2021 the Ontario Provincial Police said they were moving from targeting storefronts to going after online platforms by going after their suppliers.
The only legal source for online sales of cannabis in Canada is either from provincially-approved retailers or federally-licensed medical producers. However, an online search for how to buy cannabis in Canada will result in numerous illicit online shops openly advertising their wares.
The Vancouver Sun reports that the defendants in the civil forfeiture suit are Jay Jung, Kevin Aaron Chow, and Benjamin Tyler Johnson, who are all listed as directors of two companies that had owned two Freshii restaurants on the Lower Mainland. The lawsuit alleges that these individuals deposited some of the pot profits into their corporate accounts.
Jung and Johnson, along with Matthew Douglas George, Monet Helen Beswick, and Josef Shechter "have owned and/or operated cannabis business called Shamrock Cannabis, Cankush and Mountain High Marijuana, each of which offers cannabis products for purchase on its website," wrote Phil Tawtel, BC's Civil Forfeiture director in the lawsuit.
While Mountain High Marijuana's websites are no longer available online, an archived version of Mountain high lists an assortment of cannabis and psilocybin products. Shamrock's website had been shut down earlier this year and remerged here, with only a splash page now on display. Cankush's website is still up and states that they are currently looking for a new supplier.
Shamrock was a very popular seller on /r/CanaidanMOMs, with consumers recently noting their website had gone down.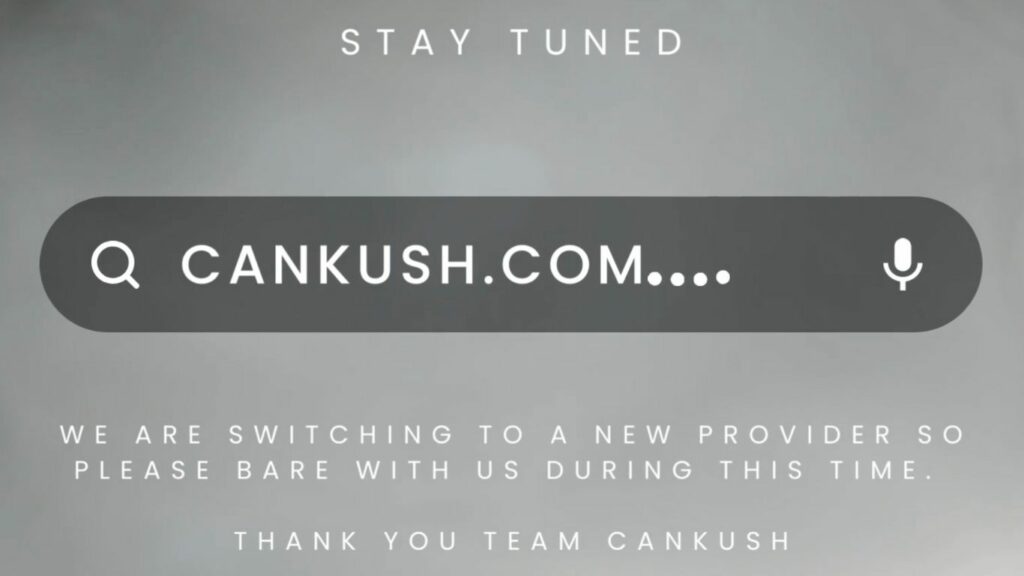 None of the defendants have been criminally charged.
BC's Civil Forfeiture laws have come under scrutiny and are ripe for abuse, say critics, because they can allow the government to confiscate cash and property without evidence of a crime.
Nonetheless, former BC Supreme Court Justice Austin Cullen recently argued that the Civil Forfeiture Act should be used more aggressively to go after the assets of those involved in organized crime.
This is not the only time BC has targeted what they say are the proceeds of cannabis-related crimes for civil forfeiture. In 2020, BC's forfeiture office sought to seize a $2 million Surrey home, along with more than $85,000 seized by the RCMP in connection with what officials say was an illegal cannabis distribution business.
The RCMP investigation connected to the case indicated that one of the individuals in question had purchased several internet domains associated with the sale of cannabis, including bcbudexpress.com, vancityweedexpress.ca, canadabcbud.ca, buyweedexpress.com and vancityweedexpress.com.
Earlier this year, BC sought to keep nearly $300K in funds related to a 100kg seized shipment of illicit cannabis.
In June 2021, the province sight to use forfeiture laws to seize a $519,000 Squamish property allegedly linked to illegal cannabis sales. In 2020 the BC Community Safety Unit (CSU) seized more than $300,000 of packaged cannabis at the associated property, according to the forfeiture claim.
The forfeiture claim in that case, says that the individuals connected to that property sold cannabis through an illicit online store, cannalifebotanicals.ca. Although the website is still available, it does not currently list any products for sale.
In May 2022, the BC RCMP said that the BC Civil Forfeiture Office has successfully concluded proceedings against a Courtney residence after a Comox Valley RCMP investigation into cannabis production and trafficking offences.
In a lawsuit filed in March of last year, the forfeiture office sought to seize two homes in Maple Ridge they say were purchased with money from running an illegal pot delivery service, called 24K, for more than two years.
From 2006 to 2021, BC's Civil Forfeiture Office has received over 10,000 file referrals from law enforcement resulting in $129 million in forfeitures. Of that, $66 million has gone back into communities in the forms of crime prevention and remediation, grants and compensation to eligible victims. The other half has gone toward office operations.
---