Police in Ontario say they seized more than 5,000 cannabis plants valued at over $5 million this week following a raid of a property in London.
The raid, a collaboration between members of the London Police Service (LPS) Guns and Drugs Section, and the Ontario Provincial Police (OPP) Provincial Joint Forces Cannabis Enforcement Team (PJFCET) at an industrial facility at 1490 North Routledge Park saw officers confiscating 5,332 cannabis plants at various stages of growth.
One media outlet on the scene of the raid posted images of a front loader placing plants into a large dump truck.
Four individuals, Jian Mei Chen, 34, of London, Xiangchun Lin, 57, of Markham, Yingshu Chen, 53, of Scarborough, and Hai Qing, 21, of Toronto, are all facing charges of cultivation not in a dwelling house.
All four of the accused are expected to appear in London court on April 09, 2021.
Ontario police say they have seized more than 180,000 cannabis plants from unlicensed facilities across the province in the two years.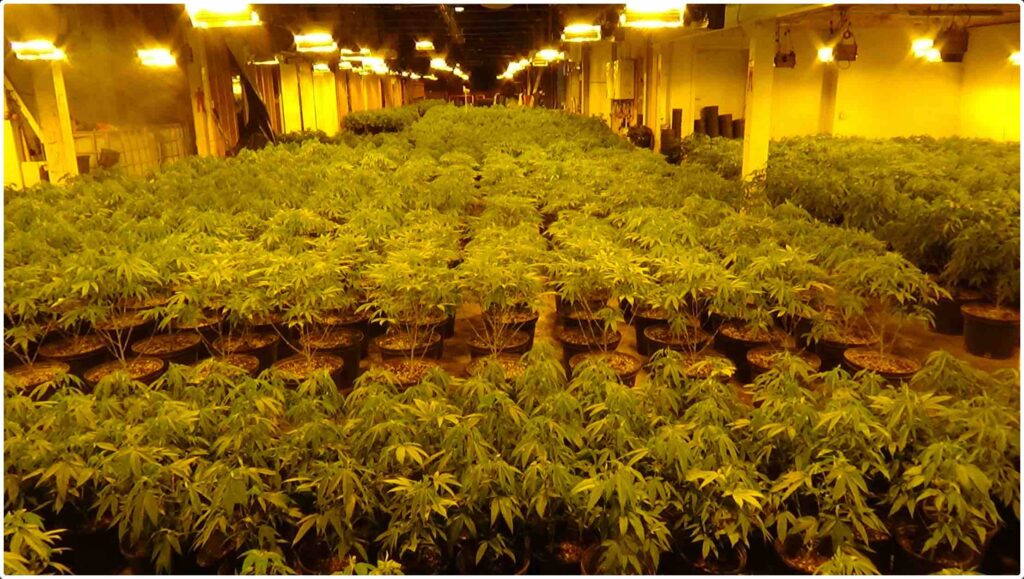 ---