The Ontario Provincial Police, in coordination with several other provincial and federal law enforcement agencies, recently announced the results of an eight-month investigation into firearms and drug trafficking in Southwestern Ontario that included several cannabis-related charges.
The Ontario Provincial Police (OPP) Organized Crime Enforcement Bureau (OCEB), Biker Enforcement Unit (BEU) and Provincial Weapons Enforcement Unit (PWEU), with assistance from the Canadian Forces National Investigation Service (CFNIS), began this investigation after intelligence indicated significant firearms and drug trafficking activity in Southwestern Ontario. As the investigation continued, police identified four separate, unrelated criminal networks involved in the trafficking of cocaine, firearms, explosives and cannabis.
In the four separate and unrelated enforcement actions that made up "Project Weaver", police charged ten people and seized guns, explosives, and drugs like cocaine, MDMA, cannabis, and psilocybin, along with cash, vehicles and more. Three of the four cases involved seizures of cannabis in various forms.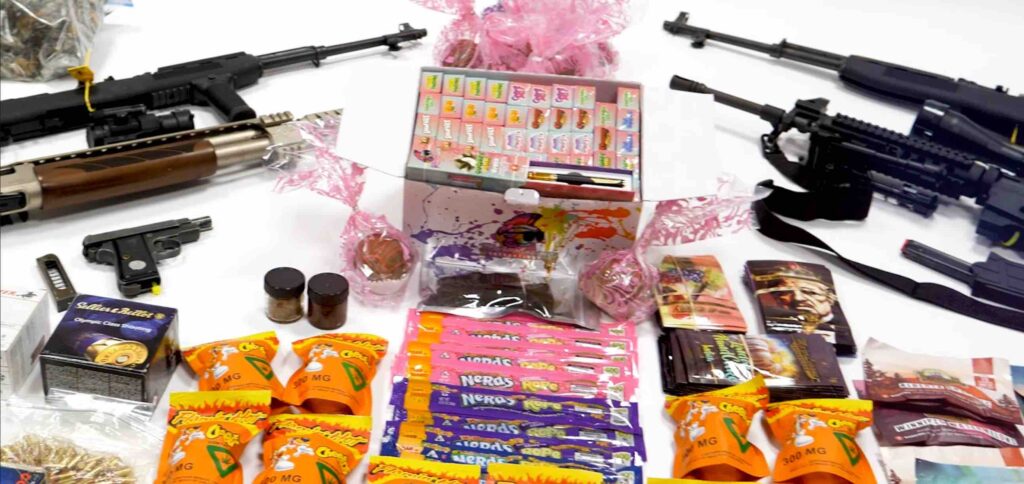 Police executed 11 search warrants on March 9, 2021, in London (2), Brantford (4), Ancaster, Paris, St. Thomas, Oakland and Barrie. A total of 10 people have been charged with 268 offenses (PDF!). Upon arrest, three of the accused were held in custody. The remainder were released with conditions. They are expected to appear at an Ontario Court of Justice in London on March 19, 2021.
The first case, taking place in and around London, Ontario, resulted in five arrests and included charges of trafficking of weapons, cocaine, and cannabis, connected to the Outlaws motorcycle club. The second case, taking place in and around Brantford involved cocaine and weapons charges, but no cannabis related charges.
The third unrelated case, also in Brantford, included charges against two people for weapons, cocaine, and cannabis trafficking. The fourth case, in London, saw one charge in relation to weapons trafficking charges, as well as charges connected to the sale and distribution of cannabis and psilocybin.
Along with 31 firearms, 81 grenades, and two grenade launchers, police also seized 10kg of cocaine, 216 pounds of cannabis, five pounds of hash, more than $10,000 worth of other cannabis products, 36 pounds of psilocybin mushrooms, and 715 grams of MDMA
Images and video released by the OPP show an array of guns and other weapons, such as several cases of grenades, along with drugs like cocaine, MDMA, dried cannabis as well as edibles, vape pens, etc, and dried psilocybe mushrooms.
Several of the processed cannabis products like shatter, vape pens, and various edibles are available on various illicit, online cannabis stores in Canada. Many of the products carry the California THC logo. Such packaging is common in the black market in the US and Canada, mass produced overseas and used to make illegal products appear more legitimate.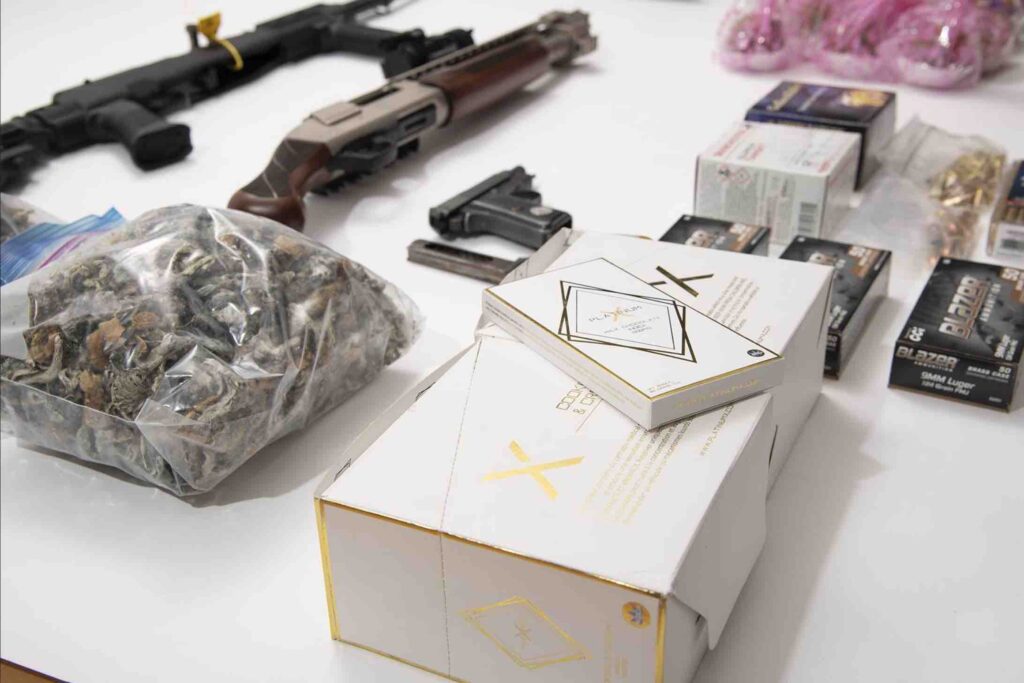 Some of these products have recently shown up in news stories in Canada where a minor has accidentally consumed the product or where it was being sold illegally to minors. While cannabis edibles are legal in Canada, they are not allowed to mimic existing candy brands and must be sold by authorized provincial retailers.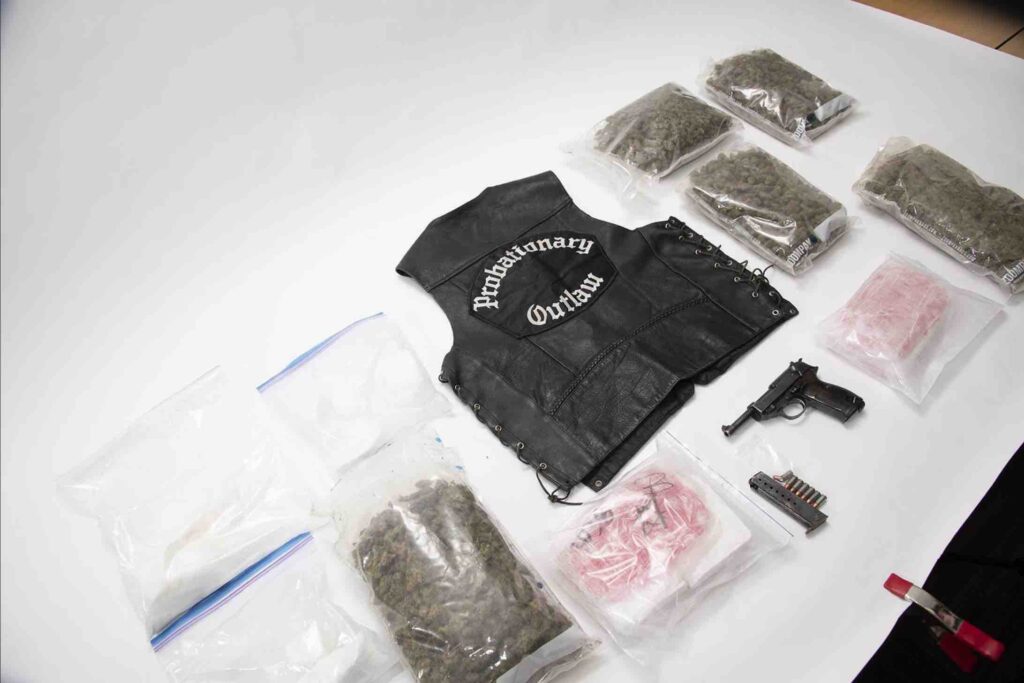 ---