Federal Serious & Organized Crime investigators seized a large quantity of cannabis plants and packaged cannabis after searches were conducted on a Langley property on December 2.
The search, in coordination with Langley RCMP, led to the seizure of 3,230 plants beyond the licensed amount, and approximately 136 kgs (300 lbs) of packaged cannabis prepared for distribution from a rural property in Langley.
RCMP say the property was using medical cannabis personal or designated production licences for the purpose of distribution.
The property was subject to a previous, ongoing investigation and possessed 5 medical licenses to produce cannabis. No arrests or charges have been made at this time and the investigation is ongoing. The prior investigation involving the property is now before the Courts.
The previous investigation involved four men from the Surrey and Langley areas in connection with a cannabis exportation investigation that saw five search warrants executed in the lower mainland last year.
In June 2018, Federal BC RCMP Major Projects investigators commenced Project EPROMINENT, assisted by the Canada Border Services Agency (CBSA), RCMP Liaison Office in The Hague and the Belgian Federal Public Service Finance – Customs and Excise division, looking into the export of illicit cannabis from Canada to Europe. The investigation culminated in the execution of five search warrants on June 18, 2019 in Langley, Surrey and Delta, BC.
The searches in Langley and Surrey resulted in the seizure of a large amount of Canadian currency, five vehicles and twelve firearms. Also seized was over 1,180 kilograms of dried cannabis and over 5,300 cannabis plants. The facility's medical licence permitted less than 300 plants. The fifth search warrant was executed in Delta and required the assistance of the Federal RCMP Clandestine Laboratory Enforcement and Response (CLEAR) Team. As a result, an amount of Aniline, which is a known fentanyl pre-cursor chemical, was also seized.
"Organized crime continues to try and shelter their illicit cannabis production through the exploitation of medical marihuana licenses," said Superintendent Richard Bergevin, Officer in Charge of the RCMP Federal Serious and Organized Crime – Major Projects team in BC. "We will continue to make every effort to combat the illicit production of drugs, even when veiled under the guise of a medical license."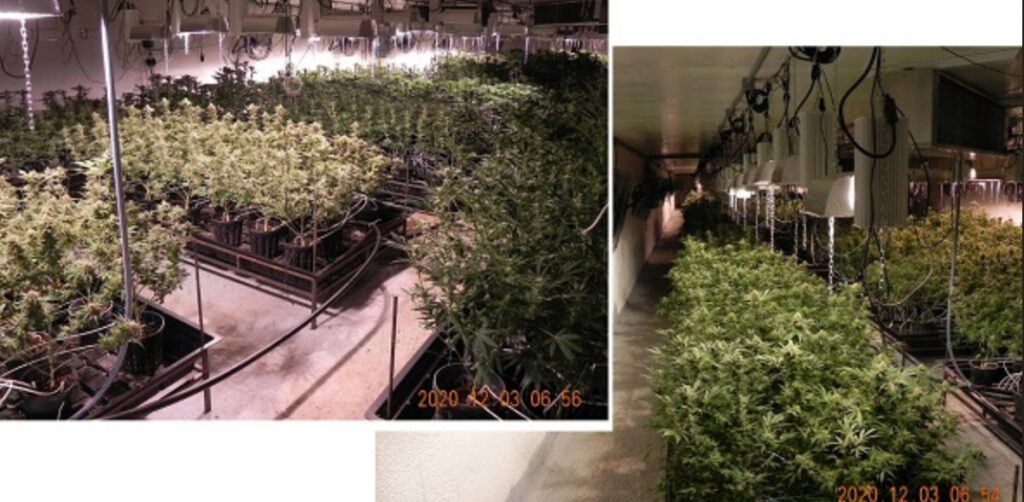 ---