Police in Taiwan say they have arrested five people in connection to a large illicit shipment of cannabis from Canada.
Taiwan's National Police Agency (NPA) recently said they seized 456kg of cannabis that entered the country from Canada hidden in a shipment of wood pellets, the Taipei Times reports.
Although cannabis is legal in Canada, its export is highly regulated and must go through legal channels. Export into countries without a legal framework like Taiwan are not allowed.
Police allege that a 48-year-old Taiwanese man, Lin Chia-hung, has been residing in Canada for 10 years. Chia-hung agreed to work with a Taiwan criminal organization to export cannabis from Canada to Taiwan.
That organization bought a company that sells set-top boxes—cable or streaming boxes that traditionally go on top of a television set—and put another Taiwanese man in charge, police said.
The company then imported wood pellets worth about CAD$6,000 in March, which passed Taiwanese customs. A second separate shipment of wood pellets arrived on April 28 and concealed 409 bags of cannabis.
The second shipment aroused suspicion since the company was registered to sell "set-top boxes," leading to the search.
Police traced the shipment and say they have arrested four other suspects over the past six months. Investigators have confirmed that Lin, who is still in Canada, is an accomplice.
Such instances have occurred in the past, as well.
In 2019, a Canadian national was arrested at Taipei Taoyuan International Airport after being found in possession of more than 30 kilograms of cannabis stored in two suitcases. (Feature image).
At the time, police and customs said they intended to strengthen inspection of passengers and luggage arriving from Canada, as several cases have been intercepted since cannabis was legalized in Canada in 2018.
In 2019, a Canadian man was caught growing cannabis in Taoyuan, Taiwan.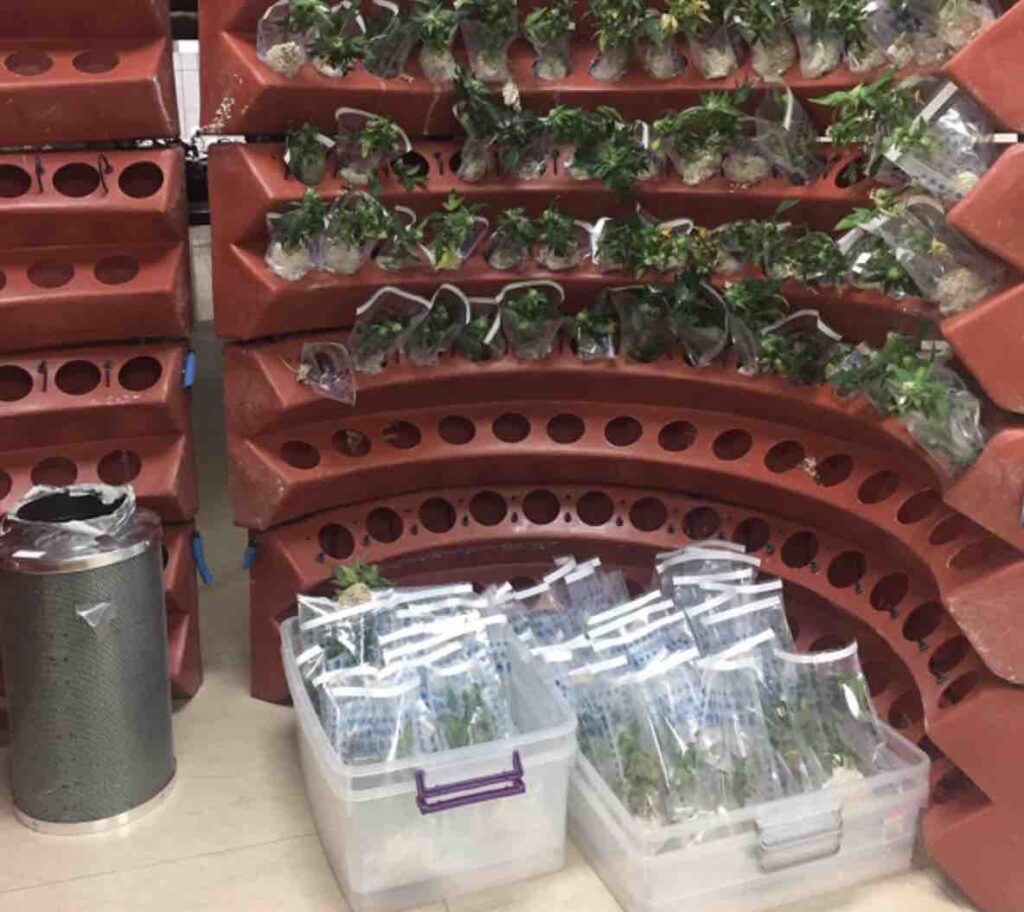 In Taiwan, cannabis is classed as a category 2 drug along with substances such as methamphetamine. According to Article 4 of the Drug Hazard Prevention Regulations, the production or transportation of cannabis can carry a prison sentence of seven years to life.
Taiwan's legislature passed a law earlier this year to reduce the penalty for growing cannabis for personal use from a minimum sentence of five years imprisonment to one year, and a maximum of seven years.
---