Quebec police are investigating a break-in at a cannabis store over the weekend, according to several media reports. 
The break-in occurred at the Beauport SQDC location. According to Le Journal de Quebec, access was gained via the roof.
According to several media outlets, police were on-scene at the store following the discovery of the break-in by an employee opening the store Sunday morning.
The location is not expected to re-open until Friday, February 17.
No information was available as of press time from the SQDC or Quebec police on what was taken from the store.
On Sunday, February 2, a 28-year-old man drove a vehicle into the front window of an SQDC location in Montreal. The man attempted to rob the location but was apprehended by police.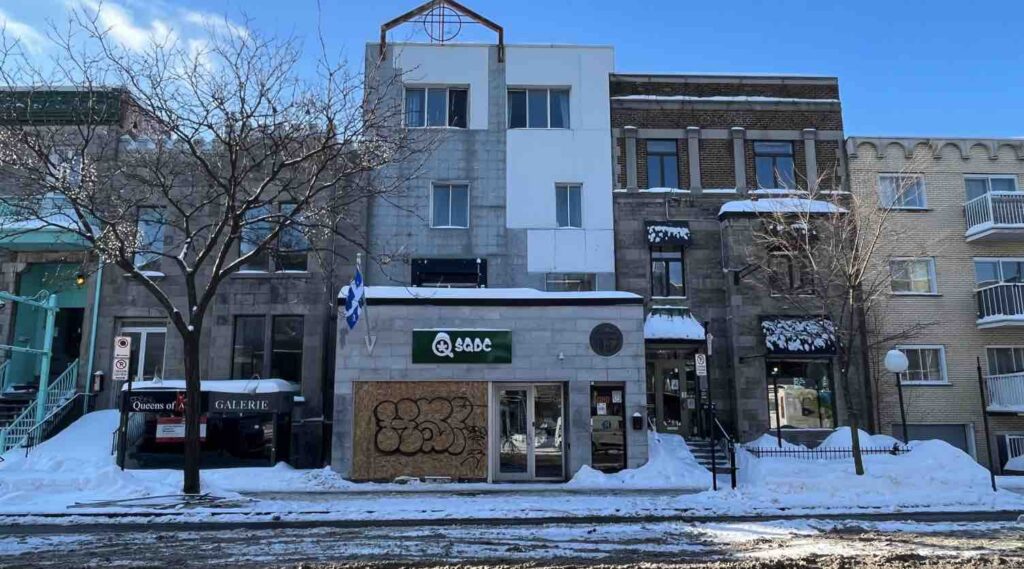 Quebec police also recently announced the arrest of a man in connection with an investigation opened in November 2022 involving the sale of illicit cannabis and cannabis products. 
As part of the investigation, police say they seized more than 100 "wax pen type" vaporizers, more than 700 grams of cannabis, as well as cash and a vehicle.
Featured image of the Beauport SQDC location, via Google Maps.