Cannabis growers in BC are struggling under the recent heat wave, with temperatures in many parts of the province passing 40°C this past week.
These record-breaking temperatures are testing the infrastructure of indoor growers, the resilience of plants, and are pushing the limits for workers, say several BC growers.
Dan Sutton, the CEO of Tantalus Labs, a greenhouse grower in Maple Ridge, BC, where temperatures have already reached over 40°C, says it's been a challenge for both their plants and their workers.
"Like all British Columbians we are holding on by the skin of our teeth," says Sutton. "Personnel safety is at the top of our priority list, and we are pushing our environmental control systems to new limits to mitigate heat shock to plants and humans."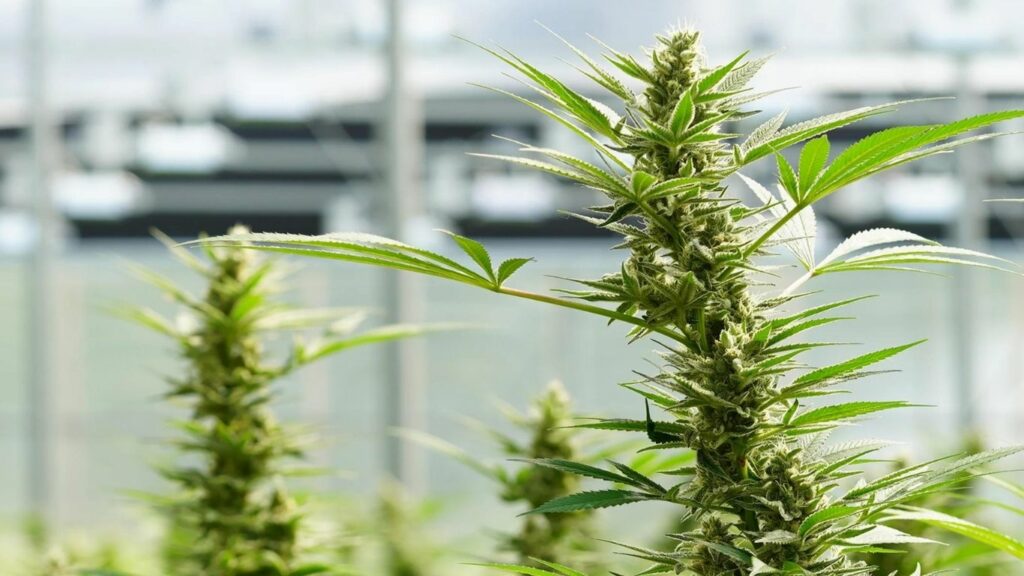 Power used for venting the extra heat, plus taxing their water system is a challenge, he explains, although they are managing.
"In our closed environmental system we vent mechanically, and thus are using more electricity to run HAF (High-Capacity Airflow Fans) fans at increased load at this time. This increased electricity demand is negligible relative to the seasonal demand of additional lighting in the winter. The irrigation demand on our reservoir of filtered rainwater has increased as well, but we have ample stores to make sure our plants are thoroughly refreshed."
Greenhouses like his have many advantages in terms of lower energy use, but extreme weather can be harder to manage than in a more controlled indoor environment.
"At SunLab (Tantalus' Maple Ridge facility) the best we can strive for is to nudge nature in the right direction. Cooling pads and High-Capacity Airflow Fans give greenhouse growers like us an edge on outdoor growers who can only utilize additional watering to compensate for increased transpiration of water during extreme heats.
"Not all indoor grows are created equal, and in the design process it would be difficult to justify the added expense of A/C implementations designed to handle such an extreme outlier heat load. That said, a well-designed indoor facility should likely control heat shock as well or better than a greenhouse environment."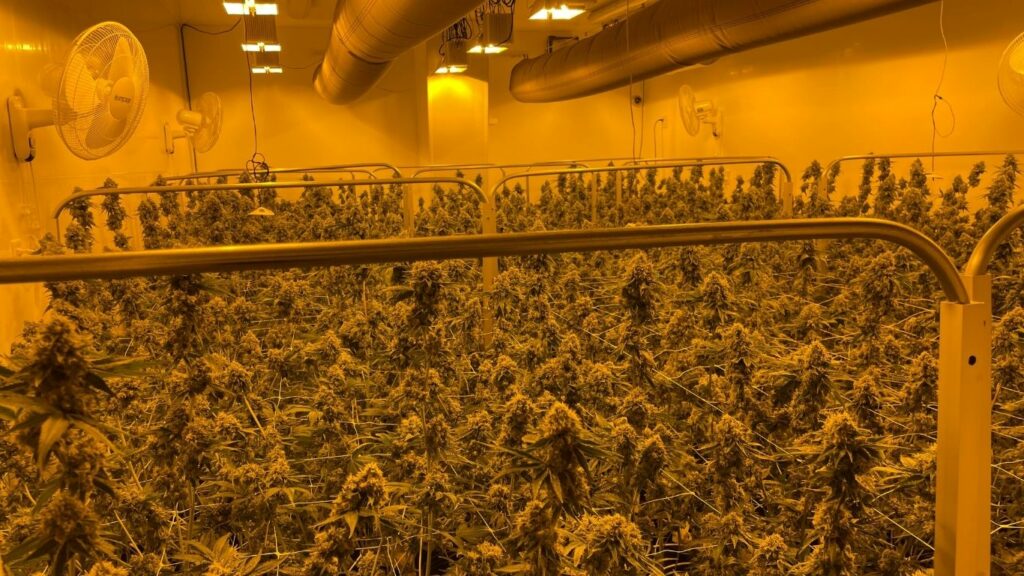 Jeff Aubin, the co-owner and head grower at Smoker Farms, an indoor micro cultivator in Beaverdell, says these are the highest temperatures he's experienced in the area where he's grown now for over two decades. Despite that, he says his facility was designed to handle extremes and so far is managing well.
"I'm not hurting yet at all," says Aubin. "I've set up my system to handle a lot. I am dimming lights in one room that is flowering but that's something I normally do in late flower. So I guess I'm lucky that I planned ahead a little bit more than some might have.
"But I can see a lot of people having a lot of challenges," adds Aubin. "It's a huge test for anybody's ability. It really, honestly is. I expect a lot of people are going to face some very adverse conditions because of the heat and there may be some crop loss because of it. If someone's right on the margin of what their system can handle at 30 degrees, 40+ is a whole different animal."
Che' LeBlanc, the Founder and CEO of Rosebud Cannabis Farms, an outdoor cultivator in BC's Kootenay region, says his plants are doing well in the heat, and he's glad he's not paying to keep a facility cool right now. Temperatures this week in his area have passed 40°C at least twice now.
"The outdoor plants are fine, they are growing really well but it's a lot of extra water. But the energy it takes to keep an indoor cool in this heat is off the charts," says LeBlanc. "There is also a lot riding on the cooling equipment under a lot of strain to keep up. One failure could be disastrous indoors."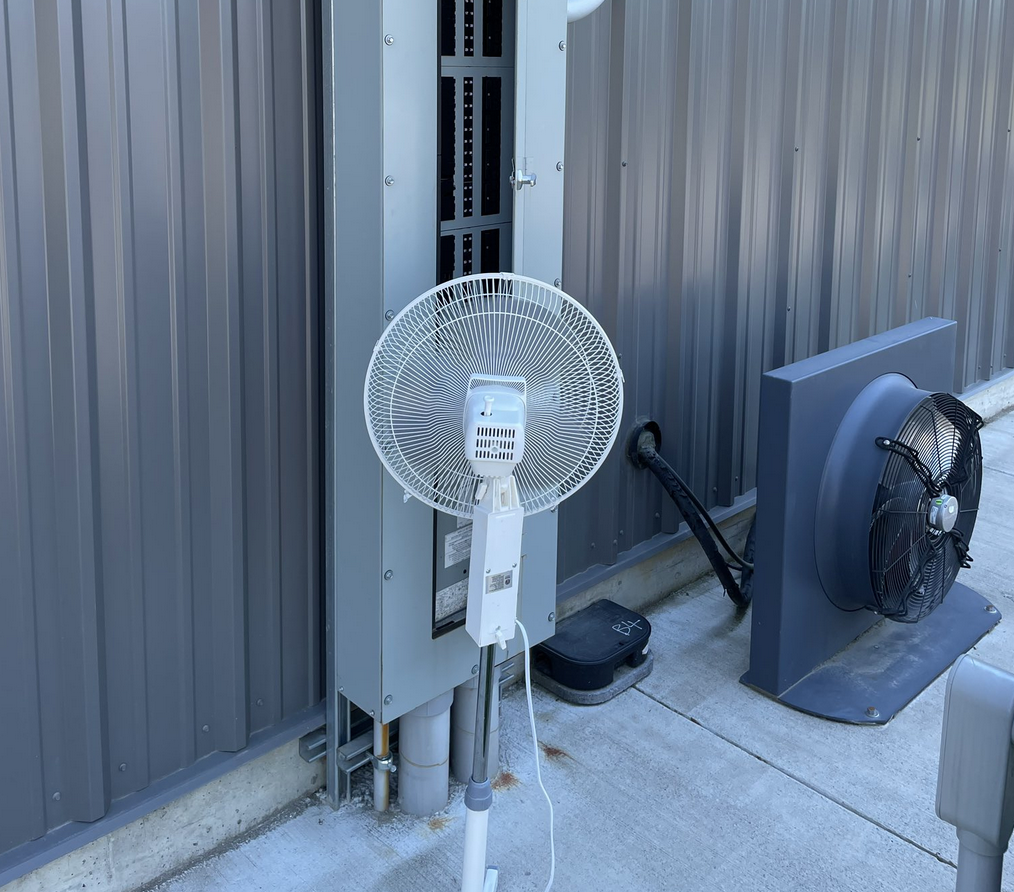 The biggest challenge has been finding safe times for him and his crew to work.
"We are working from 6am -12pm, then maybe back from 7-10pm," he says. We go swimming mid-day!"
Tyler Hass, of Verte West Cannabis, an indoor cultivator in Duncan, BC, says they haven't had any major issues, but have had to turn down their lights to keep the heat in their rooms down, with their heat pumps having trouble keeping up with the added load.
"I've turned all my rooms' lights down as low as I could," says Hass. "So instead of running at 100%, we've turned them down to 60, to help take the load off our heat pumps. We're just being cautious. I don't know how much it's going to affect them so for the week I'll run them as low as I can just to be safe."
"Overall I think we got really lucky," he continues. "Usually with higher temperatures you're just crossing your fingers and hoping nothing goes on you. We've been hoping our rooms are going to hold, and so far we've been okay."
"I'm thankful I'm indoors. I know a lot of greenhouse guys and outdoor guys don't have the capacity to cool their areas. You could easily lose plants in this weather. So I wouldn't be surprised if there's crop loss just from these past few days."
"It's also challenging from a labour perspective right now," he continues. "Lots of fatigue from workers or asking for days off from heat or to look after pets they are worried about, etc. I've been telling my guys to take more breaks and drink more water. We're going to give everyone an extra day or two off this week because it's difficult to be productive."
Sutton, at Tantalus Labs, agrees.
"Staff safety has been our top priority this week, and our leadership team has increased our vigilance around hydration, electrolyte maintenance, breaks in cooled stations outside of the greenhouse for cultivation staff, and working from home wherever possible across the production environment. We have reduced non-time-sensitive production activities, and are working in a buddy system with consistent checks for symptoms of heat-related fatigue. The team is in good spirits, and takes this challenge as just another crucible in the service of healthy, supernatural cannabis experiences for our retail partners and end customers!"
---