Health Canada says they expect their consultation on the agency's proposed restrictions on flavours in cannabis extracts for inhalation, including cannabis vaping products to be open soon.
The proposal was first announced this past February and is planned to be posted online in the Canada Gazette I by this spring, or no later than June 20. The feedback process will last 75 days.
The plan is part of the federal agency's overall approach to reducing youth access and appeal of vaping products and will be looking at limiting or restricting the use of flavours in cannabis vape products that can be deemed as appealing to young people.
The proposed regulatory amendments would align with proposed restrictions on flavours in nicotine vaping products under the Tobacco and Vaping Products Act.
Representatives from the cannabis industry say they are preparing for that feedback process, and any potential changes to the regulations and how it will impact their business.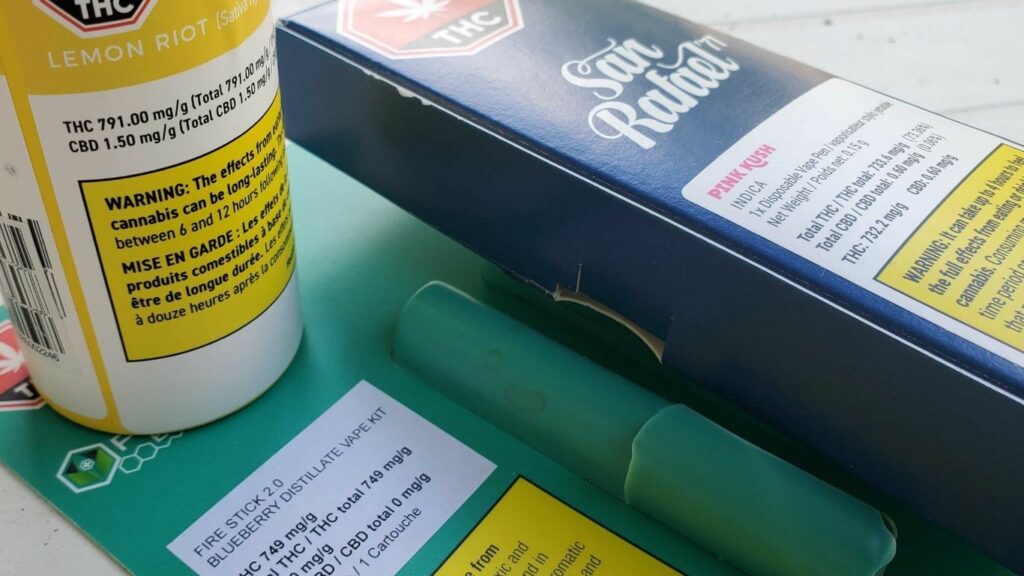 George Smitherman, the President and CEO of the Cannabis Council of Canada, an industry organization representing several licensed cannabis producers, says he feels the proposed changes are based more on politics and concerns with flavoured nicotine vapes, more than cannabis specifically.
While there is evidence of flavoured nicotine vapes leading to some young people taking up nicotine use, Smitherman says he doesn't see a comparison to tobacco vapes. In addition, he says he thinks some of the concern comes from publicized issues in the US relating to black-market vapes and additives like vitamin E acetate.
"This is an area where scientific expertise rather than political science (should take precedence), which I do think has contributed to the conflation around constituencies of risk," continues Smitherman. The Canadian cannabis circumstance isn't born of that experience, we got that projected into us. I think it's important to peel those issues back and we'll use the opportunity to appeal to the scientific basis of Health Canada's focus."
Tom Ulanowski, the VP of quality assurance and regulatory affairs at Nextleaf Labs, a licensed cannabis processor operating in BC, says he understands Health Canada's approach to this potential restriction but says he also hopes they recognize that the legal industry is competing against the illicit sector that has no such restrictions. Nextleaf produces cannabis extract used by many producers as the main ingredient in their vape pens and other extracts, and has been testing out new flavour formulations. 
"Ultimately, I do hope that the regulators take an evidence-based approach to their decision with regards to safety, but also take into consideration how this would affect the legal market's ability to compete with the illicit market, which has no restrictions on additives and has been using both cannabis and non-cannabis derived ingredients to flavour extracts. It's clear from Canadian sales data that there is consumer demand for products that contain both cannabis and non-cannabis derived flavours in products like vapes."
One of the big challenges Health Canada will likely face, he explains, is how to ban flavourings when cannabis often contains numerous terpenes, the building blocks of many flavours. While Nextleaf is preparing for the impacts any such flavouring ban would have on their business, he says the big issue will be how Health Canada manages to define flavours, in this context. Earlier this year, Nextleaf held human trials on several formulations of vape pens they were researching, including flavours like chocolate mint and blueberry.
Chemical formulations for flavours are easy to change, he says, while keeping the same or similar flavours, so banning a specific flavour like "cherry" will be hard, while banning all terpenes will be equally challenging since many are naturally occurring in Canada. This leaves open another possible option for Health Canada, which would be banning non-cannabis derived terpenes, which would mean an increased cost for producers and therefore the end-user since cannabis derived terpenes are more expensive.
"(It) depends on whether the regulatory change would affect certain flavours, or whether all non-cannabis derived terpenes would be banned," says Ulanowski. "The former is harder to enforce since it's difficult to objectively define a flavour without relying on strict chemical definitions. Minor tweaks to the formulation could be interpreted as being an entirely new, distinct flavour, and one could argue that the change could bring it into compliance. Banning non-cannabis terpenes altogether would force processors like Nextleaf to use cannabis-derived, high-terpene extracts, which would likely lead to increased product costs, issues with availability, as well as consistency."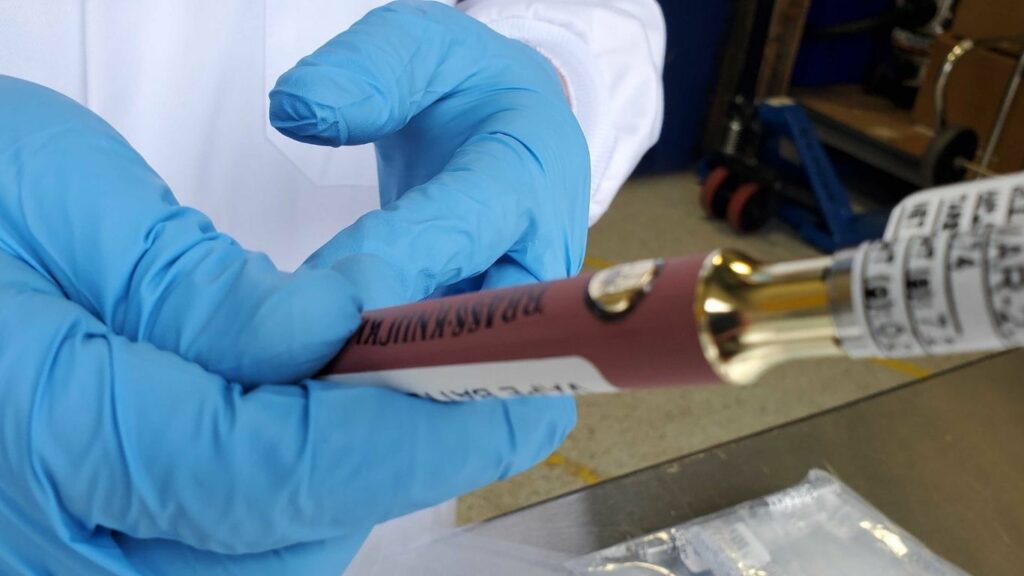 Allan Rewak, who spent many years working in the cannabis industry, including as a board member and executive director with the Cannabis Council of Canada, is now the Executive Director at Vaping Industry Trade Association (VITA), representing many stakeholders in the nicotine space. He says he agrees that the flavouring ban on vapes will be difficult, and will have a potentially negative impact on some nicotine consumers' ability to transition away from smoking using flavoured vapes.
"The definition of a flavour itself is problematic because flavours are a combination of natural food ingredients to create or mimic a certain flavour profile," says Rewak.
"Flavours are a key component of the path of harm reduction for adult smokers who are seeking to reduce their risk associated with the consumption of nicotine," he continues. "The restrictions that are alluded to in the forward-looking regulatory statement will have a devastating impact on the legal adult vape industry which exists to serve adult smokers and we feel does little to address the true cause of youth vaping, which is social sharing amongst young people."
Health Canada's stated approach to their proposed flavour ban is couched in terms of the appeal such flavourings have on young people, noting a public opinion research poll that found that among youth and young adults who had ever used a vaping product, more than half cited flavour/smell as a primary reason for trying; among adults 25 years and older, flavour/smell ranked third (30%), closely behind smoking reduction (36%) and reduced harm (36%).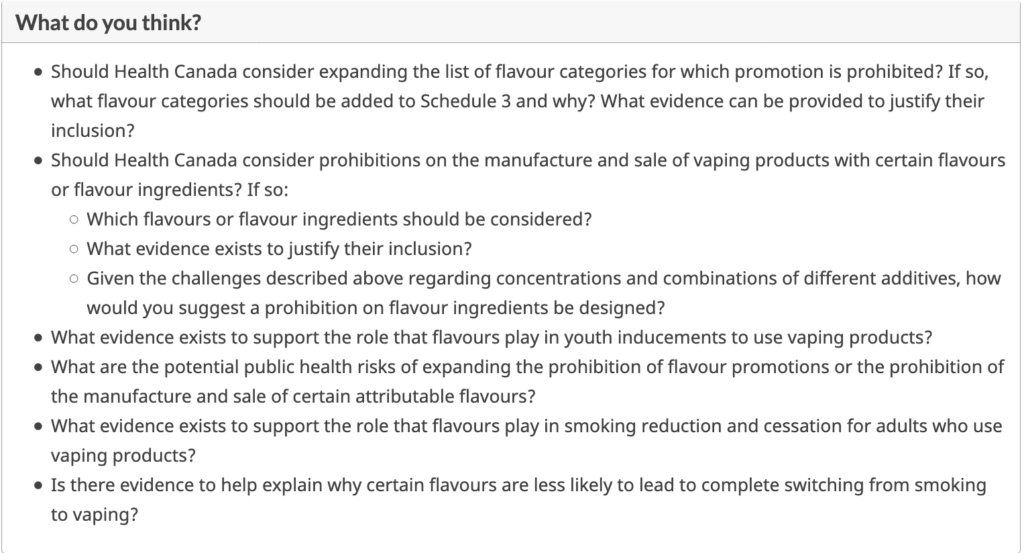 For Smitherman, he says he thinks the ban on such flavourings in vape pens comes from public health officials concern with their prevalence in nicotine vapes, which he says shouldn't be in the same category as cannabis vape products.
"Why does Canada continue to take steps down the path which continues to conflate vaping against these two otherwise so different products?" he asks. "It's not the same consumer, not the same channels, not the same risk. I believe that cannabis vapes continue to suffer from a needless conflation of vaping with nicotine."
At Nextleaf, Ulanowksi says any such ban will likely have a major impact on the legal cannabis industry. 
"Based on my own understanding of the current market in Canada, the majority of vape pens on the market purchased today utilize non-cannabis derived terpenes as flavouring agents," he explains. "Some are "natural" ("botanically derived"), whereas others are derived from synthetic sources. Fundamentally, there is no difference between the two (a molecule is a molecule). The actual impact to the vape pen market would actually be rather simple to quantify to a very high degree of certainty, if data from the provinces was readily available, since they have incredibly detailed information about each SKU, including, ingredients, and manufacturing process, and sales data."
The proposed changes are expected to be posted in the Canada Gazette in the coming weeks.
---