Since infused pre-rolls began to hit the Canadian market late last year, they've been gaining popularity among consumers and producers alike.
While consumers are enticed by the promise of boosted potency and flavour, producers are finding that this new product category can be difficult to keep on store shelves given steadily increasing demand.
But manufacturing infused pre-rolls is no straightforward affair: basic non-infused pre-rolls are challenging enough to produce on their own, and extraction and infusion require expensive equipment and scientific expertise.
Scott Walters, President and CEO of BIG Concentrates Co., says that in addition to considering things like paper, flower mill size, and machine/equipment selection (which all factor into traditional pre-rolls) when working with extracts, environmental considerations play a much bigger part.
"You have to keep the room nice and cold and dry. When we're mixing media, when we're mixing bubble hash or diamonds, it's incredibly important to keep the room clean, work in smaller batches, and work with teams that know exactly how the material is going to react."
Walters says his team typically works in temperatures that are in the low teens to prevent their extract inputs from melting and becoming difficult or impossible to work with.
Over at Pinnrz, which recently began contract manufacturing infused pre-rolls for other brands, CEO John Prentice gives similar advice.
"Joints are challenging to begin with. You've got this product that people want to have a great experience when they smoke it, and it's really critical that the construction and how that joint is put together is done properly before you get to what goes inside it.
"It gets complicated with infused joints because you have all of these parameters around making sure the product is homogenous." He adds that because they're categorized as an extract, there's a lot less variability allowed in a given batch in terms of potency, "so you have to get a little more scientific about how you are approaching mixing your ingredients together to come up with your formulation."
Where both Walters and Prentice stress the importance of starting from the basics when manufacturing infused pre-rolls, at ANC Cannabis—a contract pre-roll manufacturer based out of Alberta—CEO Tairence Rutter says he and his team basically needed to start from scratch with the manufacturing process for their infused SKUs.
"It is 100% different than traditional pre-rolls. We had to essentially reinvent our entire system, which was probably the most challenging aspect of becoming one of the leaders in infused pre-rolls.
"Treating it like it was a traditional pre-roll was a big mistake we made at first," he continues. "We grossly miscalculated how complex this product would be—how demanding and taxing it would be on our facility. It requires two times the manpower of traditional pre-rolls.
"There are more steps than a traditional pre-roll. It's no longer just mill, roll, and deliver. There's a lot of quality and consistency pieces that go in, which made us really develop and adapt and become more scientific in our approach, so we created a lot of new checks and balances along the way."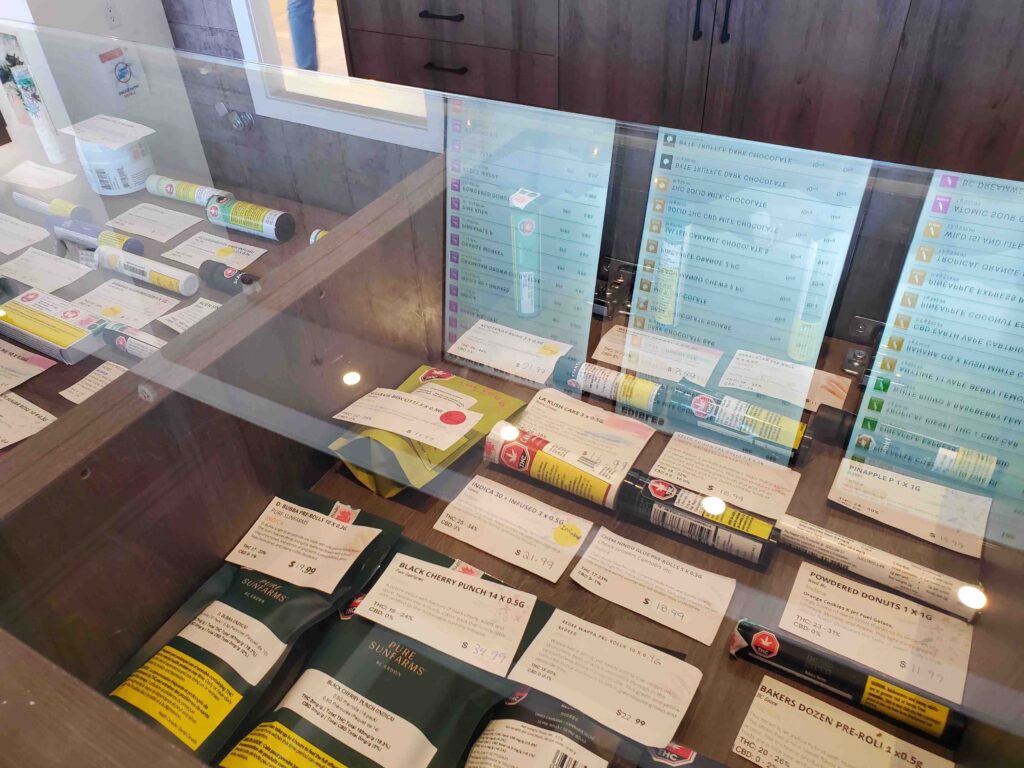 Adding to the complexity of the situation, there are many different types of extracts that can be infused into pre-rolls, from the basics like kief and diamonds to higher-end inputs like rosin and shatter, and they all come with their own unique advantages and disadvantages.
At BIG, their infused blunts are a natural expansion of the bubble hash their brand is well-known for. High-quality inputs are the name of the game there. As Walters puts it, "Quality in, quality out."
But for contract manufacturers like Pinnrz and ANC, different clients have different needs, so their outfits need to be prepared to deliver on any potential combination of inputs.
According to Prentice, THC diamonds are by far the easiest to infuse into pre-rolls; however, they don't do much to affect the quality of the product aside from just amplifying the effect, so while they might be a good option if the flower is already top-notch, if that isn't the case, they can leave the smoking experience feeling hollow.
In terms of dealing with higher-end extracts like rosin and shatter, or liquid inputs like distillate, things become more challenging.
"What really sets us apart," says Rutter at ANC, "is we have one of the only true infusion methods for fluid concentrate. So we can actually infuse flower with any fluid concentrate available."
Meanwhile at Pinnrz, Prentice says that they've been working with bubble hash, kief, and diamonds, and are in the process of developing methods of using more challenging inputs like live resin, shatter, and distillate.
Different extract inputs also affect the smoking experience. According to Prentice: "diamonds don't really slow down the burning. Where you'll start to see things burn a little slower and take their time is more when you start getting into the live resins, the shatter infusions, the distillate infusions, because you are adding some component of moisture or oil into the product so that is going to slow down its burn rate and create a nicer experience."
Walters and the team at BIG have used this in crafting their infused blunts to provide a longer smoking experience.
He says that BIG's consumers are "looking for the flavour and the quality that we give them in a rosin in an easier to smoke format," and so they're aiming for "a really nice slow burn and a really beautiful experience," noting that BIG's infused one gram blunts can burn continuously for upwards of thirty minutes.
In terms of demand, the sky's the limit. At ANC—a company that began as a micro-producer, then expanded to micro-processing, and eventually became a standard producer—Rutter says that they knew infused pre-rolls would eventually take off.
"We saw how popular they were in other markets like California, but the sheer velocity caught me off guard. It was like wildfire. Around November 2021 there were just one or two. Now a year later and it's one of the fastest growing product categories."
He adds that currently, roughly 50 percent of ANC's pre-roll output is infused, but he expects that by this time next year that could rise to 75 percent.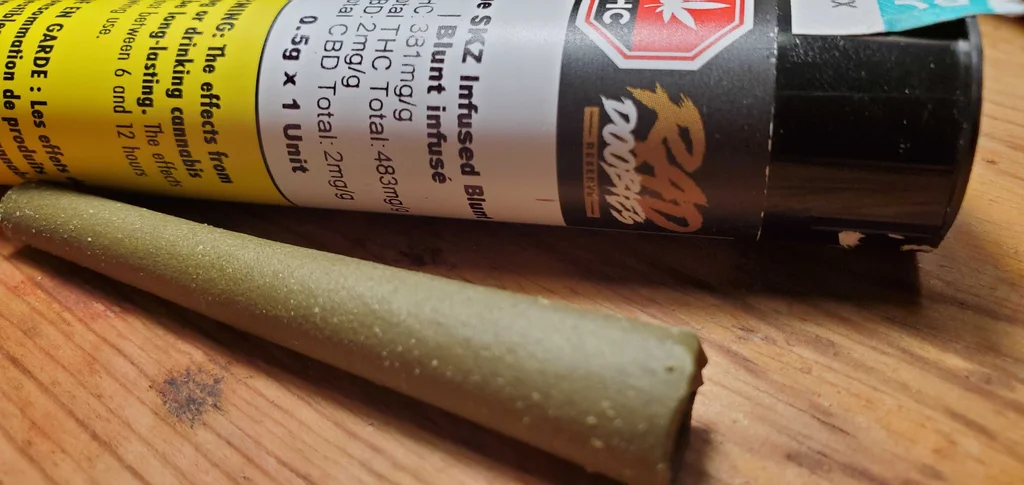 ---