AtlantiCann Medical is a cannabis producer based in Nova Scotia that is majority owned by the Mi'kmaq First Nations of Nova Scotia.
Licensed for production in late 2018 and selling dried flower and pre-rolls in Nova Scotia over the past few months, the producer will soon also have products under their Msiku brand available in Ontario.
The company operates as a three-way partnership between the Mi'kmaq communities, U.S.-based MJardin Group group, and a Halifax developer. While the Mi'kmaq have majority control of the company with 51 per cent, MJardin owns 39 per cent with the local developer controlling another ten percent.
Jennifer MacGilvery, speaking for the Assembly of Nova Scotia Mi'kmaq Chiefs, says their product has also been very well received in Nova Scotia and is excited to know that a locally produced, Mi'kmaq-owned product will soon be sold all across Ontario as well. It's a matter not only of a good investment, but of community pride.
"I think what people really appreciate on the east coast is local, east coast grown and like to tie the product to their local producers. Our Indigenous ownership really ties down to our roots here and (consumers) seem to be happy with the product. We hand trim it, we hang dry it, we don't irradiate it. We have high THC values, and I think that's really resonating with the market. So to get all that while also supporting a local, Indigenous producer really resonates in this market.
"To be majority owners in that and to produce a product that we can take to the community and say this is yours, this is ours," says MacGilvery. "This is something we're doing together for the seventh generation. Looking at it as a long term investment opportunity and a way to participate in that broader economy to where we can say that Nova Scotia Mi'kmaq are now selling a product across Ontario. As we progress, we're looking to expand that into the cannabis 2.0 products, it's a really big deal, and to have all thirteen First Nations, every First Nation in Nova Scotia being a part of that, is something we're all very proud of and we're very excited about."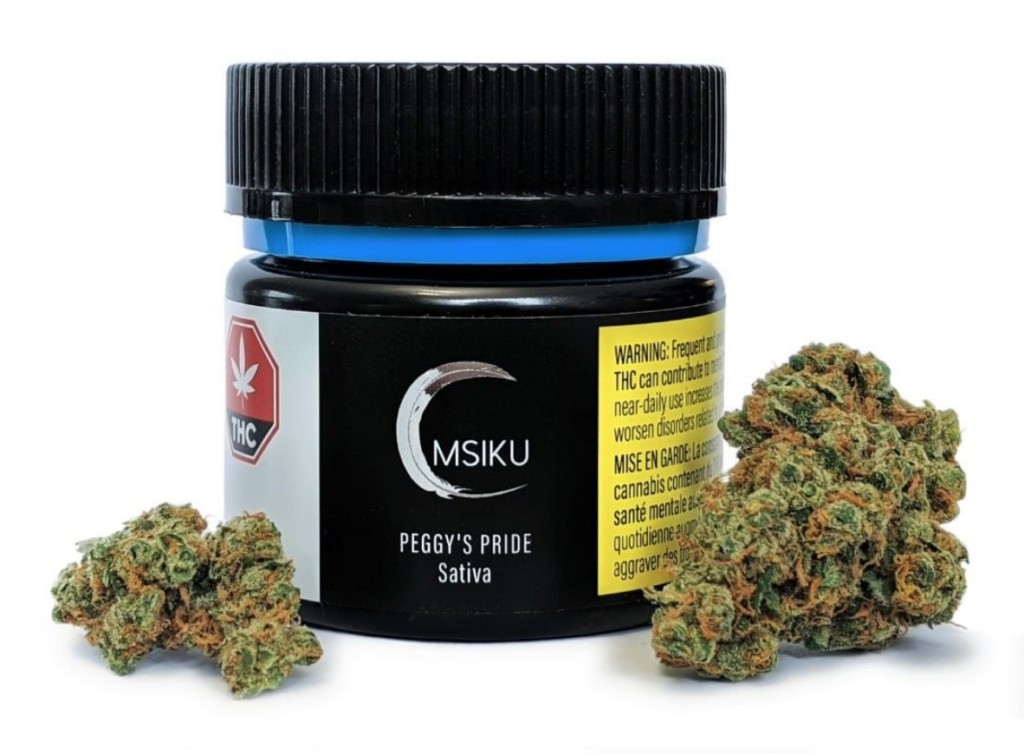 Christine Halef, the president of AtlantiCann, says the company is already looking at getting processing capacity with a goal of having those 2.0 products by mid 2021, and are also looking at selling to registered patients through the medical cannabis stream. The company's facility is located in Lower Sackville, although the company headquarters are a few hours away in Halifax.
AtlantiCann is one of a handful of cannabis producers in Canada with some form of Indigenous ownership. Seven Leaf is the first 100% Indigenous owned and operated cannabis producer on Akwesasne Mohawk land in Ontario. In British Columbia the Williams Lake Indian band has begun developing their own micro cannabis production site called Sugar Cane. A cannabis production facility on Thunderchild First Nation land in Saskatchewan is also currently under production. 
Consumers in Ontario will be able to find the Msiku branded products starting in early August.