Since legalization began on October 17, 2018, Health Canada says there have been 33 voluntary recalls of cannabis products and 23 product seizures, issued 9 warning letters and issued 21 non-compliant inspection ratings.
The Regulator has also conducted 23 product seizures, issued nine warning letters and issued 21 non-compliant inspection ratings and suspended five licences and revoked three licences Since the Cannabis Act and its Regulations came into force on October 17, 2018.
Seventeen of these voluntary recalls have been since April 1, 2020. Fifteen of these recalls have been listed publicly. Health Canada also undertook 67 compliance promotion emails or calls, conducted 2 seizures, issued two warning letters and issued 12 non-compliant inspection ratings in this same time frame.
The federal cannabis regulator has also conducted 225 actions due to non-compliance with promotions prohibitions since October 2018 with licence holders, retailers and other regulated parties. These were in response to issues brought to its attention via consumer, industry or other stakeholder complaints.
These 225 actions include 160 compliance promotion emails or calls, 55 compliance emails/letters and 10 warning letters. A representative for Health Canada says these actions have been for a range of non-compliances from unauthorized promotion to promotions being accessible to young persons and inducements.
This is the most up to date information available since Health Canada has released their Quarterly Compliance and Enforcement Report and Inspection Data Summary for cannabis inspections conducted between April 1, 2018, and March 31, 2019 in December 2020. That report also included only nine inspections of personal, designated medical growers.
Prior to that, the last annual report was for fiscal year 2017-2018, provided in May 2019. Health Canada says they encountered delays in publishing the latest information due to the COVID-19 pandemic. Previous reports include inspection data for 2016-2017 and 2015-2016.
Given the increasingly large number of federal licenced cannabis businesses such as cultivators, processors, and analytical labs, Health Canada says they take a risk-based approach to compliance and enforcement activities. This includes responding to complaints received as well as conducting inspections.
Some of the factors considered when determining this risk-based approach is in weighing issues like risk to public health or safety, such as the risk of diversion of a cannabis product to the illicit market, the overall behaviour of the regulated party, including its compliance history.
Inspections can be one-site, virtual, or a mixture of both. Health Canada has moved primarily to virtual inspections since early 2020, due to the COVID-19 pandemic.
The federal regulator also collected 138 cannabis samples in 2020 to verify chemical (including cannabinoid), microbial, and pesticide results. Of the 138 samples collected, 109 samples have been tested and confirmed to be acceptable, with the remaining 29 samples still pending analysis, as of March of this year.
Health Canada says they have not mandated any product recalls based on any of the sampling activities undertaken in 2020. There were at least seven public product recalls of cannabis in 2020, six for errors with labeling and one for a concern with the instability of THC levels in a beverage.
A representative for Health Canada also confirms that they did not conduct any inspections of analytical testing laboratories in 2020. Citing a risk-based approach in regard to protecting public health in regard to how they use their resources, labs were identified as not being a priority given limited resources.
In an email to StratCann, a representative for Health Canada says the enforcement of the promotions prohibitions in the Cannabis Act are a priority, especially in instances where promotions may appeal to young persons. This can include prohibitions on celebrity endorsements and sponsorships.
Although many licensed producers have found ways to promote and market their products, in one example of enforcement from 2020, New Brunswick-based cannabis producer Organigram says they removed the name Trailer Park Boys from a line of cannabis flower the company was selling following consultation with Health Canada.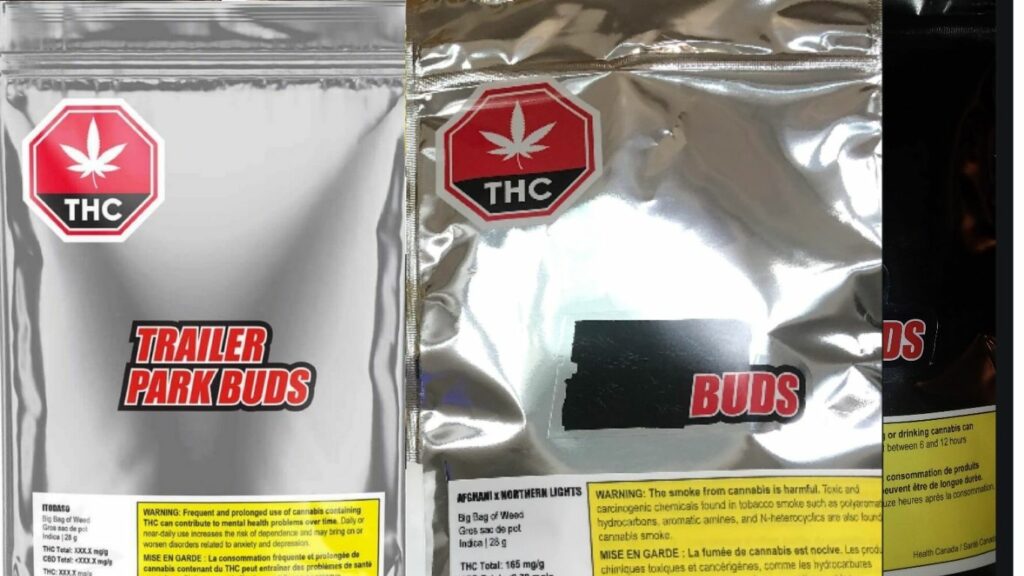 In the case of a potential violation of the Cannabis Act, Health Canada says they work with the implicated parties to encourage compliance by ensuring that they are aware of how they have violated the Cannabis Act, and providing them with an opportunity to comply with their legal obligations. Health Canada promotes compliance through educational activities and information sharing on legislative and regulatory matters. This includes policies and guidance documents intended to help regulated parties better understand the requirements and their responsibilities.
With files from Health Canada.
---