Ontario's recent announcement of their new "craft cannabis" product designation was hailed as progress by many in the cannabis industry, but some say the category is too broad.
Ontario's craft cannabis product category includes dried cannabis flower and pre-rolls, and requires all products to be hand-harvested, hang-dried, hand-trimmed and packaged, and provided by a producer growing less than 10,000kg of cannabis a year. 
Sarah Campbell, the Director of the Craft Cannabis Association of BC says she's pleased to see Ontario acknowledging that consumers want to support craft cannabis products, but feels that 10,000kg a year is too much to be "craft". The CCABC has its own craft designation of 1,000 square meters for indoor and up to one acre for outdoor, which she says some in the industry feel is too large, as well.
"We think that 10,000kg annual output is too large," says Campbell, who has been an advocate for craft cannabis for many years. "We have been consulting with producers since 2016 and many still feel that our indoor flowering canopy cap of 1,000m2, an estimated yearly production of 1,000kg, is too large to be considered craft." 
Matt Watters, the CEO of BC Craft Supply, an organization that works with small-scale cannabis producers in BC says he thinks 10,000kg is not a bad starting place but thinks the craft cannabis designation comes down not just to size, but to the grower's approach. 
"I actually think it is a good start, putting metrics on the amount that a company can grow before it hits that craft designation," says Watters. "Realistically speaking, 10,000 may be fair. I don't believe craft is based on the size of your overall production, and I think 10,000kg looks very different in a facility with 1,500 square foot rooms versus one or two large grow spaces. The former I see as very craft-aligned and the latter not as much."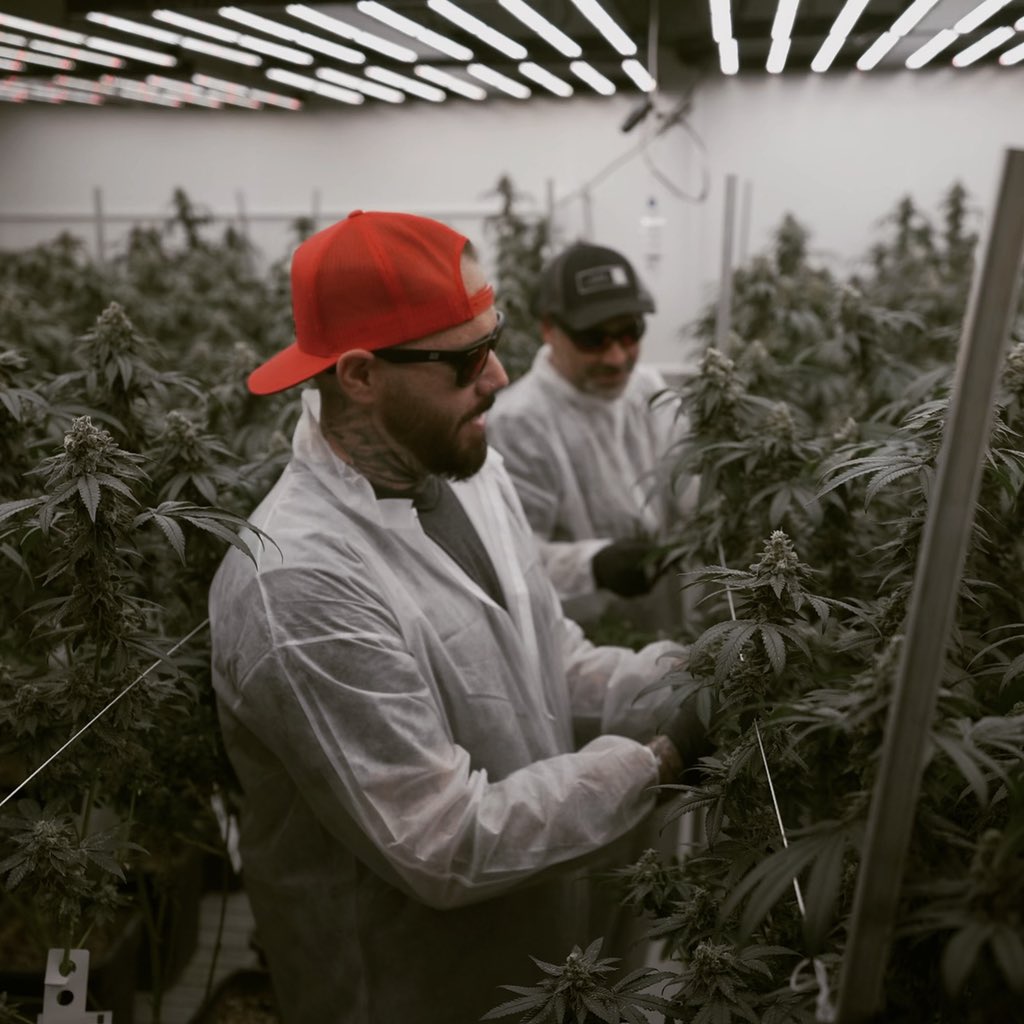 Waters says he would like to see a similar designation that distinguishes micro cannabis producers, who are limited to a 200 square meter canopy space, which generally means a production capacity of under about 1,000kg a year, depending on the grower's methods and the number of crops. 
"I really think it's a step in the right direction, but it's not far enough," Watters continues. "Saying something is a craft designation covers too much, from the micro to a small to mid scale cultivator, whereas I think there needs to be a separate class of craft that is strictly a micro as defined by Health Canada."
"That needs to be accounted for in the supply chain with higher prices for those products based on that (200m2) limit," he says. "So I think if provincial bodies were to incorporate a craft system, similar to Ontario's but with the caveat that there's also this micro craft category that sits within the larger craft category, I think that solves a lot of the issues that critics are going to say that 10,000's too big."
Campbell, at the CCABC, says she and others have been lobbying the BC government to create its own craft cannabis category.
"The CCABC has been working with the province of BC to develop a craft cannabis category and has conveyed the importance of supporting small-scale independent producers," Campbell tells StratCann. "In order to maintain the authenticity of the craft designation, we believe that the definition of craft cannabis should originate from an independent industry association. An industry-defined and provincially endorsed craft cannabis designation will open up opportunities to support small business through a variety of specialized programs desperately needed in this challenging emerging industry. British Columbia has a history of valuing independent food, wine and beer producers, and we are optimistic the same will be true for cannabis."
A representative for the BC LDB, who buys and distributes cannabis to retailers in the province, says they have no plans currently to create a similar category.
"LDB does not/will not have a specific definition of 'craft', as we leave it up to the retailers to classify and market the products as they see fit," says Viviana Zanocco, the Manager of Communications and Stakeholder Relations, Corporate Strategic Services for the BC Liquor Distribution Branch (BC LDB).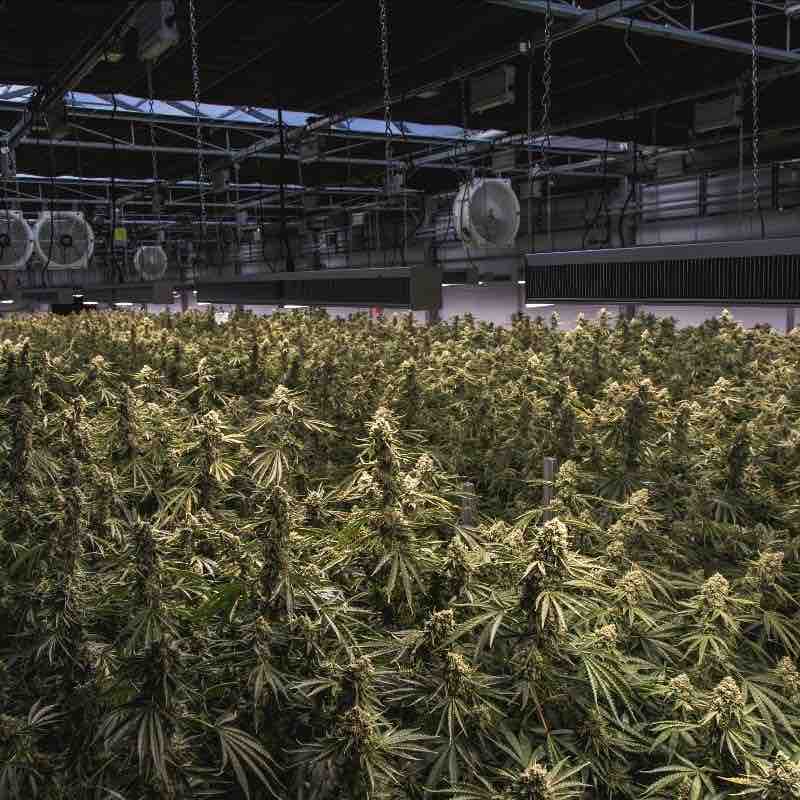 The agency does have plans, though, for a product category that will distinguish products from Indigenous cannabis producers – the Indigenous Shelf Program – which is expected to be launched later this year. The province also says they plan to launch a cannabis farmgate program by 2022, along with direct sales for "small-scale" producers that will include, but not be limited to micro producers. 
Campbell says the approach of allowing industry to create these designations can be a good one, rather than being government-led.
"We applaud the OCS for recognizing consumer demand for craft cannabis and a need to differentiate these products," says Campbell. "Craft typically denotes small-scale, and while we understand the desire to define the artisanal qualities of cannabis, the industry is in its infancy and needs time and space to develop."
The cannabis industry could take cues from the craft beer industry, she says.
"The American Brewers Association has been trying to define craft beer for decades and has lately dropped factors such as artisanal and traditional in favour of independence and scale of production," explains Campbell. "The Craft Cannabis Association of BC supports small-scale and places independence as paramount. We believe the artisanal aspects of craft cannabis are as varied as the faces of craft producers, and we seek to include a variety of cultivation, curing and processing methods – from traditional to innovative."
Back at BC Craft supply, Watters says it's unfortunate that BC is not taking a lead on this issue, since the province has historically been seen as the home of craft cannabis in Canada. Ideally, he says he would like to see a micro cannabis designation in addition to a broader craft cannabis designation. He would also like to see the province willing to work more with these micro cultivators to help them become viable businesses.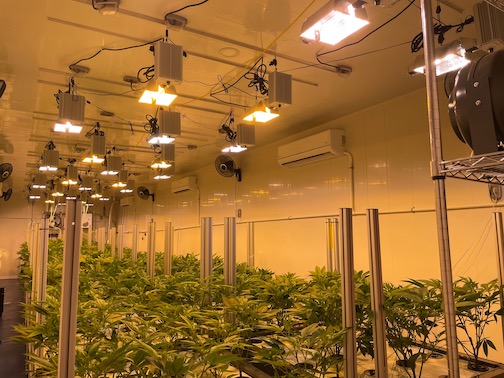 "It's somewhat ironic that BC is trailing Ontario because I would say that we're kind of the home of the micro going back to the legacy market days," says Watters.
"I think we need to catch up. I think there needs to be a micro focus in BC both from designation, but more so for pricing (in terms of) what they're paying from a wholesale perspective. I would really hope that companies like BC Craft in conjunction with other partners in BC…. can push governments to understand the importance of craft economically, specifically to their region. These craft producers make a sizable economic impact to the small communities that they're in a lot of the time."
"The fact that (Ontario) are taking this step is a sign that we can advocate for different classifications of products in the future like a micro craft category, but really what needs to happen is that the government really needs a firm understanding of the economics involved in a micro all the way up the chain to a small scale to a large scale LP and understand why they need to be paying different prices based on those categories as well as just simply grading LP and craft."
In response to a media request from StratCann, several other provinces have said they currently have no plans for any craft program, either.
Heather Holmen, Manager of Communications with the Alberta Alcohol Gaming Liquor and Cannabis (AGLC), the department that manages cannabis in the province, says that similar to BC, they are open to producers and industry organizations creating such categories.
"Currently, AGLC has no plans to create a craft cannabis designation," says Holmen. "However, we would be supportive should the licensed producers that do business in Alberta develop a designation, including the parameters, much like in the beverage and alcohol industry."
Frabrice Giguère, a communications advisor and spokesperson for the SQDC, the Société Québécoise du Cannabis, who manages cannabis in Quebec, says the province is taking a similar approach. 
"The SQDC is always keen to open its doors to new micro producers from Québec since it is our ambition to foster the growth of our local cannabis industry," says Giguère. "Nonetheless we don't plan for the moment on having a ''craft cannabis'' designation for micro producers or producers with a given yearly producing capacity."
No other provinces responded to this request as of press time.
Feature image of Okanna Craft, a micro cultivator in BC
---