Several cannabis retailers in Alberta say they are getting ready to begin cannabis deliveries on March 8, or soon after, as the province shuts down its own website and allows private retailers to take over.
The process isn't easy, though, especially when it comes to adhering to Alberta's strict age-gate rules, and some in the industry worry this will make it harder for some independent stores to compete.
Although some retailers in Alberta are holding off on taking part in the process, several StratCann spoke with said they have already had their inspection from the AGLC, and are ready to begin sales on March 8, or soon after.
Scott Morrow, the CEO of Four20 Premium Market—with 29 locations across Alberta—says they are ready to begin deliveries right away. Four20 had their AGLC inspection to ensure their website was secure and compliant on Friday, March 4.
"It's a great opportunity for us, and we're looking to be a first mover," says Morrow.
The process of getting to this point, he explains, wasn't easy. The AGLC has very strict requirements around online age-gating. Whereas many provinces only require a basic "soft age gate" where a user can self-verify that they are of legal age of access, Alberta requires any retailer selling or even advertising cannabis and listing prices to truly verify the consumers' age and identity.
Most retailers are opting to use a third-party app for this process although other options are available such as varying consumers in-store. Customers then have their ID checked again at the point of delivery, by the store employee.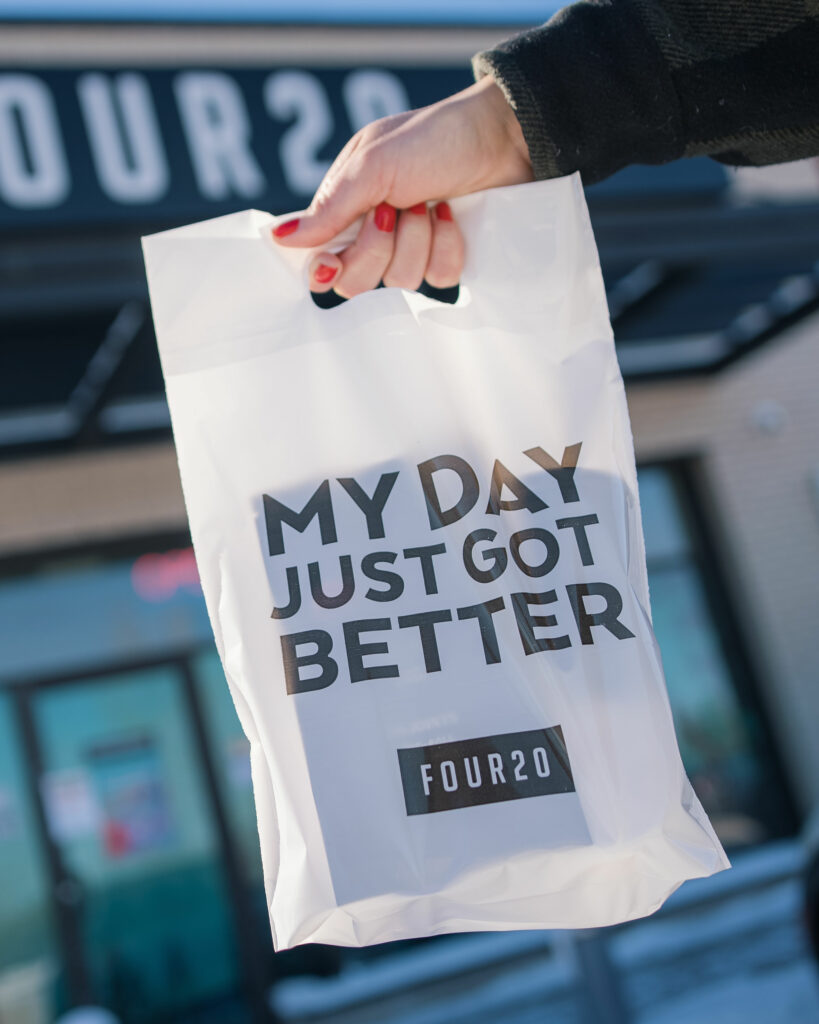 "It's not easy," continues Morrow. "It's a combination of operations, IT, and human resources all coming together to pull this off."
Although online sales through the AGLC's website were a small portion of overall sales in the province (around 1%), Morrow says he expects Four20's online sales to be higher—in the 5-7% range—primarily because they will be offering delivery rather than the mail-order option offered by the government, meaning consumers will get their cannabis in a few hours, not a few days.
Alberta will allow retailers to have the option to deliver products directly to customers using their own employees (but no third-party delivery services), as well as by mail order.
Even if third-party delivery options were available, Morrow says he would prefer to see his own employees doing the delivery, especially to ensure better customer service.
"If we do settle into that 5-7% range, that's manageable to do internally. And the trade-off of going third-party is you lose that personal touch. Having your staff members interacting with the consumer at their doorstep, to me, is a better sales process than with a third party where you don't have control over that customer experience."
Deliveries from Four20 will be free for orders under $50, with a target of getting it to the customer's door in 90 minutes or less.
Ryan Roch, who owns and operates Lake City Cannabis, with two cannabis retail stores, one in Calgary and one in Chestermere, agrees with Morrow in regard to using third-party delivery services.
"Third parties are not good for small business, they take a big chunk of change and they're not really good for consumers," argues Roch. "I also have significant doubts on their ability to make sure that underage people are not receiving products or that products are getting to the right places."
"I think managing deliveries in-house and not leaving it to the Ubers of the world is a good thing on the government's part. I think it's good for small businesses, so I definitely support that."
Roch says he applied earlier in the year, receiving his AGLC inspection in February, and he is also ready to begin deliveries on day one.
"We'll see how it goes. We're cautiously optimistic. We think we can now provide the Lake City experience that so many love to a wider base of people and make it even better for them. So we're really excited about what we can provide them."
Will Forseth, an owner at The Peak Cannabis in Calgary says they also just completed the AGLC inspection of their website and also hope to be ready to sell on March 8.
He says the process was not easy, especially for a small, independent retailer, but he, like Roch, is cautiously optimistic.
"I get weekly calls about delivery, so there's definitely a demand for it," he says. "Whether the demand is going to be worth what we invest into it, is to be determined."
"I don't think it's the golden ticket, but it definitely gives us one more component to compete with the (illicit) market. If done right, it adds another level of convenience for the consumer."
Not everyone is as excited about the program, though, especially given the added cost and logistics of managing the strict age-gate process.
Danielle French, the owner at Enlightened Herb Cannabis in Black Diamond, about an hour outside Calgary, says she is waiting to see if it makes sense for her business. She believes her customers are more interested in the in-person experience, especially in a small town with only about 3,000 residents.
"I'm still trying to figure out if it makes sense for us. Everyone in our town is a few blocks away, I don't see why they wouldn't just come into our store. And we prefer that, our community is really important to us."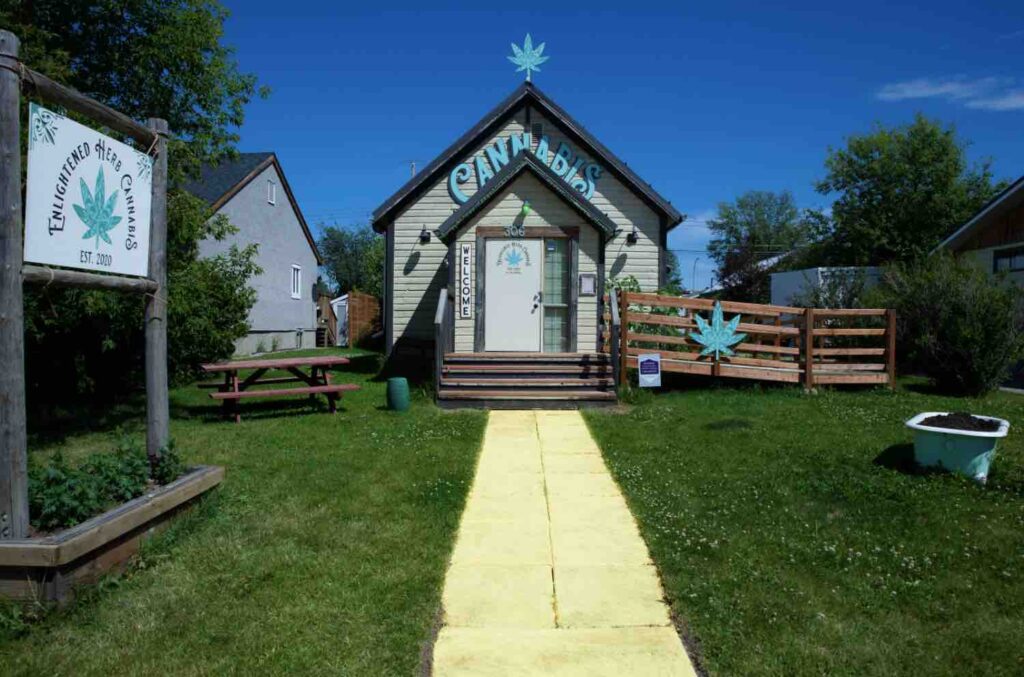 The cost of buying the software to adhere to the strict age gate is also a concern for her, as well.
"As an independent, frankly it's kind of hard to compete with on-demand delivery when you're (competing with) companies with deep pockets. It's very costly to get those programs in place for that hard age-gating. It's a barrier to small business."
The profit margins also aren't great. If I sell $100 (worth of products), and delivery costs me $30 to deliver several packages, I don't make anything. So I am going to wait and see"
Alberta made the rule change in late 2020, saying that online sales through their own albertacannabis.org were too low and the program was too costly to operate.
Only around 1% of all cannabis sold in the province came from online sales, according to figures provided to StartCann by the Alberta Gaming and Liquor Corporation (AGLC), the regulator that oversees cannabis in the province. Online sales in other provinces that managed their own platform have shown similarly low sales figures.
Several other provinces allow retailers to deliver, including Manitoba, Saskatchewan, Ontario, British Columbia, and Newfoundland. Yukon passed their own legislation that will allow their private retailers to begin delivery sometime in 2022, as well.
---