Some Alberta retailers say they are frustrated by inconsistent enforcement of the province's own rules around age-gates for cannabis store websites.
Although Alberta has some of the strictest rules in Canada when it comes to age-gates for online cannabis sites, especially for delivery, several retail locations in the province only have a "soft" age-gate—meaning they only ask a user to self-attest their age.
The alternative is a "hard" age-gate that requires all users to first prove their age by submitting identification. While most provinces allow a "soft" age-gate, Alberta has always required a "hard" age-gate for those purchasing for delivery.
When Alberta closed down its provincial online retail platform earlier this year and opened up online sales to private retailers in the province, they extended the hard age-gate requirement to those platforms. Although cannabis stores were still required to have an age-gate prior to this change, it was less strictly enforced than the new rules for those purchasing online for delivery.
Ryan Roch, the owner of Lake City Cannabis—with two cannabis retail stores, one in Calgary and one in Chestermere—says he sees the inconsistent enforcement creating an unlevel playing field.
"It is kind of enforcing a double standard," says Roch. "There are those who wish to avoid a fine, like myself, while those who seem to flaunt it seem to be allowed to continue to do so."
Roch says he took steps to convert his website to require a hard age-gate and feels this decision is losing him business when consumers can just visit a different website that has no such requirements.
"My customers ask if I'm crazy and I have to explain I'm supposed to do this. Meanwhile, many others haven't. It's very much created an unlevel playing field."
Although Roch and two other retailers that StratCann spoke with recently referenced some delivery websites that had no hard age-gate, a review this week of these businesses show a hard age-gate. However, many retailers in the province that are not offering delivery still only have a soft age-gate in place.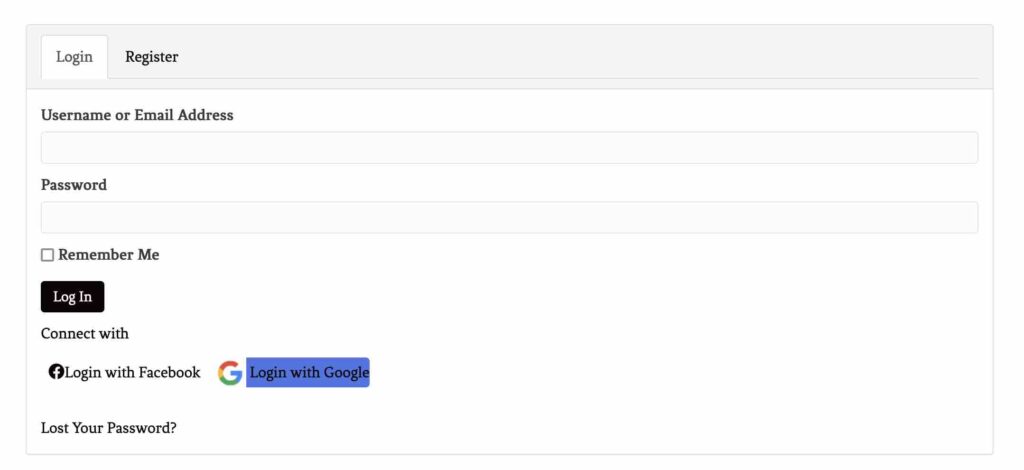 Will Forseth, the owner of Peak Cannabis Co. in Calgary, says up until recently a few major chains who were offering delivery still had a "soft" age gate on their website which allowed consumers to view products and prices before having to log in on the delivery side of their website.
After reviewing the site with his local inspector, he says the business then came into full compliance a few days later.
"It is frustrating to see some of these big players still having wide open menus when people like us are getting emails from customers saying 'this is stupid, I'll shop somewhere else", he explains. "All we're trying to do is play by the rules."
"It's better now, but I feel at the beginning we were almost being penalized by being the first out of the gate with the delivery endorsement," continues Forseth. "To get delivery, we were told we had to be compliant and then everyone else got a 45-day grace period and then they extended that by another four weeks. In the meantime, the rest of us who jumped through the hoops and had all of our ducks in a row seemed to be a lot of the little guys and not the big players."
A representative from the AGLC says the province distinguishes between online sales websites and retailers that have an online presence and still require in-store pickup and ID checks. Although the AGLC says they do not endorse any delivery website until it includes "reasonable steps to verify legal age", the provincial regulator does not have such steps in place for those not offering delivery services.
"All online sales websites are reviewed before the endorsement is granted on the license to ensure the required elements are met, including reasonable age-gating methods," explains Karin Campbell, manager of communications for the AGLC. "There has been a high demand for online sales endorsements."
For other retailer sites, AGLC has begun working with licensees to ensure these also use a reasonable age-gate method for all sites that promote cannabis. If no age-gating is in place, inspectors determine the time required to get the sites into compliance. Follow-up inspections will be conducted, and any disciplinary action will be determined. An example of one of these sites would be a click-and-collect site, where customers can reserve products online and pick them up in-store."
Mireille (Mimi) Tessier, the co-owner of Daikoku, with one location in Edmonton, says she has seen her sales decline significantly since she put a hard age-gate in place when she began offering delivery services.
"As a result of me being compliant, I'm seeing the numbers drop at the store," explains Tessier. "If the AGLC really wanted to do something about this, they would have done something about it already."
All three retailers StratCann spoke with for this article say they think the biggest issue is that the AGLC simply doesn't have enough inspectors to ensure compliance with its own strict rules. Tessier says she's only seen an inspector at her store twice in two years of operation, while Roch says he hasn't seen one in several months.
"I think they got themselves into a hornet's nest of problems because this poses a staffing issue that I don't think the AGLC really thought about before rolling this out," says Roch.
"There is an array of problems to do something like this appropriately. Enforcement is a nightmare because there are now more than 800 locations."
"It's tempting (to ignore the rules), as you can imagine, but for now we're sticking to it, for better or for worse," adds Tessier.
Campbell, from the AGLC, says inspectors have been out in force trying to bring companies into compliance.
"The inspections team has been very busy contacting retailers to determine if they have any websites promoting cannabis. For example, inspectors servicing northern Alberta have reviewed 55 stores from the middle to the end of April."
---