Nearly 70 years after plastic was invented, 8.3 billion tonnes of it have been produced. Today, Canada produces over 3 million tonnes of plastic waste yearly, and less than 10% of this waste is recycled. During the first year of recreational cannabis legalization, thousands of tonnes of plastic garbage were generated, and over 6 million kilograms of cannabis packaging accumulated in landfills.
Our ecological crisis is, in part, a consequence of single-use plastics. Though it is important to understand this is not exclusive to the cannabis industry—any sector producing single-use plastics can be deemed a contributor to the issue we face today.
A study conducted in 2020 at the University of McGill and sponsored by Health Canada stated that Canada produces over 3 million tonnes of plastic waste yearly. In addition, 86% ends up in landfill, and 1% or approximately 30 thousand tonnes is leaked into the environment. The cannabis industry must take responsibility for its plastic production and look to the established sustainability experts for new ways to reduce the sector's ecological impact.
Packaging Concerns Since Day One
For the first few years of legalization, it seemed as if the industry was dominated by mylar bags and single-use jars. In a CBC interview that gained significant traction during this time, Remi Robichaud from Moncton spoke about his experience evaluating the amount of plastic used in packaging cannabis products. He found that for every gram purchased of legal cannabis, there were 70 grams worth of plastic. Like many other cannabis industry workers and consumers, Robichaud shared his deep concern about how this baffling comparison affects our environment and oceans.
The Dangers of Consumer Error
Mika Unterman, a circular economy pioneer in the cannabis industry, recently stated in an interview that most packaging marked as recyclable or biodegradable ends up in landfills due to user error. Unterman explained, "[w]hen compostable plastics end up in landfill, they actually produce eight times more methane than traditional plastics, which makes the greenhouse gas problem worse." The Ministry of Hemp also spoke to the concern of user error, stating, "[u]nfortunately, even plastic that's deliberately designed to be biodegradable can still be a source of pollution. Almost nothing biodegrades in a landfill, and hemp microplastics could still cause problems when introduced to the oceans. Biodegradable plastics need to be sent to commercial composting facilities for efficient disposal, and these facilities aren't available to everyone."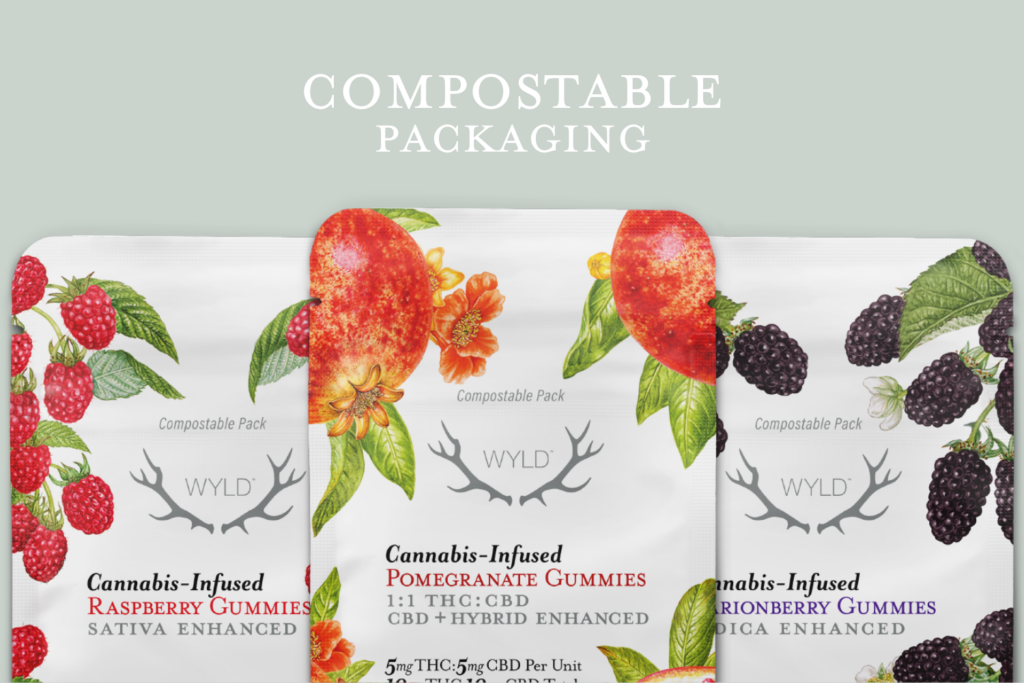 One of the most prominent discussions in the cannabis industry concerning recycling or biodegradable products revolves around the high cost of programs and accessibility to packing. That being said, it's time we start putting pressure on the retailers selling products to educate and provide consumers on where, how, and why they can reduce the margin of error.
Is Hemp plastic worth the hype?
Despite the prohibition, hemp has historically drawn a lot of interest due to its versatility. For example, hemp plastic is 2.5 times stiffer than traditional fossil fuel-derived plastics, non-toxic, and flexible enough to be moulded into durable forms.
As a result, it could reduce virgin plastic and low-recyclability packaging waste while reducing current disposal costs and stimulating job creation. In addition, hemp stalks and stems can be transformed into biodegradable hemp plastic, which requires 22 to 45% less energy than plastics made from non-renewable energy sources. It's understandable that hemp may seem like a great option given its sustainable implications. However, it takes further investigation to understand the reality of applications for cannabis packaging.
Cody Ziering, the co-founder of the cannabis packaging company PAQcase, commented on the sustainability factors of hemp plastic in an interview in 2020 with the Digital Journal. This article states that genuine hemp plastic has a shelf life of around 3-6 months, which is suitable for packaging that can be composted. However, it is not the best material for long-term cannabis storage. Therefore, a polypropylene blend is used to make the majority of hemp plastic items. As a result, the possibility of recycling hemp plastic decreases, and this combination eliminates its capacity to decompose.
Ziering said, "Many hemp-based plastics are actually petroleum-based products. Because of their plastic content and chemical makeup, hemp plastics are often unable to be composted or recycled… hemp plastic can only be recycled if it's strictly hemp and is biodegradable in an industrial composting facility. It cannot be added to your outdoor composting bin."
Hemp packaging
Cannabis producers may have to amend the Industrial Hemp Regulations to use hemp by-products for packaging, and financial incentives may be required to encourage hemp plastic cultivation. Factors that can also play into challenges when producing hemp include energy sources for production and the likelihood of user error.
Sustainable Applications and Actions
The culprit for the cannabis industry's waste issues isn't simply the fault of single-use plastics and user error. There are always further intricacies at play. For example, excise stamps and labels are also unforgiving to the environment (considering chemicals used in adhesives). The McGill Study presented potential strategies for waste reduction in the cannabis industry in three sections: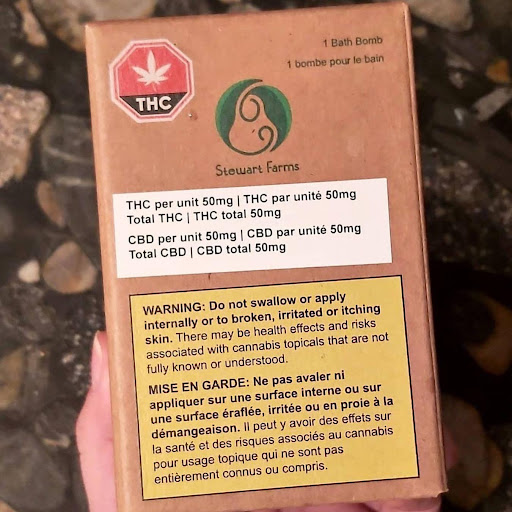 A. PRODUCERS
1. Mandate all white plastic
2. Packaging standardization
3. Extended Producer Responsibility
4. Hemp Plastic Innovation Fund
B. CONSUMERS
5. In-store consignment and recycling
C. REGULATORY
6. Remove child-resistance from non-psychoactive THCA products
7. Harmonize excise stamps
8. Bulk cannabis sales
Sustainability Champions
Improving packaging concerns for cannabis is not without its challenges when considering accessibility, cost, and ecological impact through production. However, as 2022 continues, more government groups, licensed producers, and packaging companies have begun prioritizing sustainability. The province of BC dedicated nearly $10 million to fund projects that reduce the use of new plastic, prioritize the reuse of plastics, and increase the use of post-consumer recycled plastic. Plascon Plastics, the sole packaging provider for Lush, received funding from the CleanBC Plastics Action Fund to create the first child-safe cannabis container made from 100% recycled plastic.
Licensed producers utilizing environmentally friendly packaging include Wyld, Stewart Farms, TGOD, and Cake and Caviar, to name a few. Whether these groups are working in light of the McGill study is undetermined. What is known is action has begun to reduce carbon footprints, single-use waste, and user error and traction to follow suit isn't slowing down any time soon.
Written by: Aly K. Benson
AKB is a biracial indigenous writer, media personality, & digital strategy consultant based out of Abbotsford, BC.
Feature Image: Aqualitas, another aquaponic LP, has pushed its sustainability forward by partnering with Sana Packaging to produce packaging from reclaimed ocean plastics. They are also the first Clean Green certified producer in Canada.
---