Canada now has at least 200 micros cannabis companies licensed across Canada, as of May 7, 2021.
Of these 200 licenses, 147 are stand-alone micro-cultivation licences, 22 are stand-alone micro-processing licenses, and 31 are dual micro-cultivation and micro-processing licences. Twenty-one of these hold medical sales licences and two currently hold sales licences for the non-medical market, one for Dried/Fresh and one for Extracts, Edibles, and Topicals. 
In addition, one micro cultivator has rescinded/revoked their own licence, and one micro-processor, Joint Ventures Craft Cannabis, who previously held a sales licence as a micro, changed their licence to a standard processor last year.
Several dozen of these 200 micros are currently selling products into the provincial market, although the number is unclear as some have white label deals with third-party processors that prevent them from disclosing their products. In order to sell cannabis into the provincial market, any cannabis licence holder (micro or standard) must go through a processor and/or another licence holder with a sales licence for the product category in question. Those product categories are Dried/Fresh, Extracts, Edibles, and Topicals.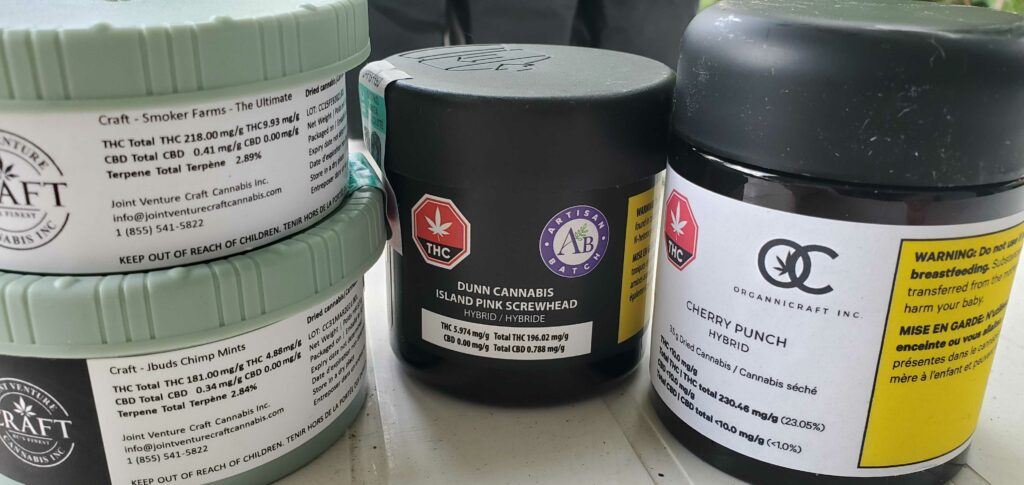 Most micros have currently partnered with third-party processors to get their products to market.
A micro-cultivator is a cultivation licence that is limited to a production canopy of 200m2, or about 2,100ft2. Similarly, a micro-processor is limited to the amount of cannabis they can bring in from another facility to no more than 600kg a year, although a location with a micro-cultivation and micro-processing licence on the same property can process as much as they grow. These lower thresholds allow for lower security and staffing requirements for a micro-cultivator and a smaller facility, that can translate to much lower facility cost for cannabis growers.
As of October 2020, the number of licensed micros had passed the total number of licensed producers on the first day of legalization. There were 132 cannabis production licences approved prior to legalization on October 17, 2018, operating under the previous medical cannabis regulations, the ACMPR.
Of the 200 micros licensed as of May 7, 2021:
43 are in BC
22 are in Alberta
17 are in Saskatchewan
8 are in Manitoba
50 are in Ontario
31 are in Quebec
6 are in New Brunswick
16 are in Nova Scotia
4 are in Newfoundland and Labrador
3 are in PEI
---