Aurora Cannabis has voluntarily recalled two lots of cannabis extract sold in several provinces due to a labeling error.
The recall is of the San Rafael '71 OG Chemdawg live resin cannabis extract. According to Health Canada, some of the units in these lots may contain immediate containers that are not labelled.
Although the exterior packaging is correctly labelled, federal regulations require specific labeling on the interior package, as well, to prevent accidental ingestion of higher potency products.
The recall involves 19,716 units. The recalled product was sold from December 2020 to February 2021.
To date, Aurora Cannabis Enterprises Inc. and Health Canada say they have not received any complaints related to the recalled lots. Neither Health Canada nor Aurora Cannabis Enterprises Inc. have received any adverse reaction reports for the recalled cannabis product lots.
Labelling errors are one of the most common reasons for a product recall. Health Canada notes that no action is required by consumers, but those consumers who do wish to return the product should contact their retailer where the product was purchased.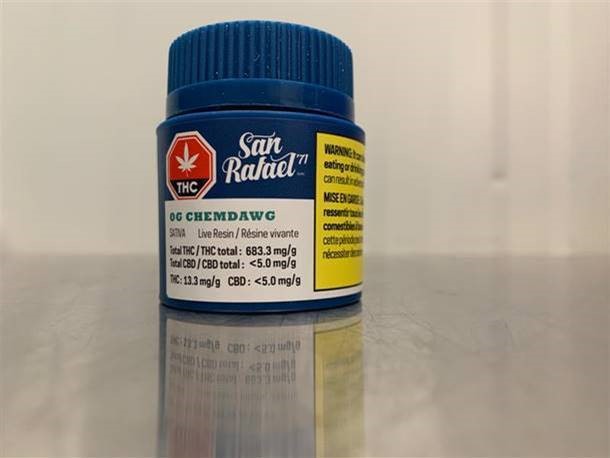 ---