Klonetics, a cannabis nursery located in Kelowna, BC, is now offering genetics to their B2B partners from California cannabis breeders Seed Junky Genetics.
The partnership, announced on September 28, will mean even more new, unique cultivars for Kloentic's partner growers looking to stand out in the ever-changing cannabis flower market. Bringing new genetics into the market is a necessity for growers seeking to satisfy the ongoing consumer demand for the next hot new cannabis strain.
Klonetics is making these new cultivars available to Western and Northern Canadian cannabis growers.
"Klonetics Seed Junky cultivars are hand-picked and breeder certified by the master JB himself!" says David Brough, CEO of Klonetics. "Working with JBeezy and the crew over at Seed Junky has been a rewarding and thoughtful experience. We are humbly honoured to be stewarding these genetics into the Canadian West Coast market and know that demand will be through the roof. They are the best at what they do and it is very much reflected in the characteristics of these plants."
Seed Junky is a cannabis breeding company started in California in the early 2000's, founded by long-time cultivator and breeder "JBeezy", who has helped create popular cannabis cultivars like Ice Cream Cake, Wedding Cake, Kush Mints, The Soap, and Jealousy.
This exclusive partnership will help build out Klonetics' already robust genetic lineup. Canadian licensed producers on the West Coast and in Northern Canada—including Manitoba, Saskatchewan, Alberta, British Columbia, Yukon, Northwest Territories, and Nunavut will now have access to cultivars like Dosidos x Wedding Cake F3 x Jealousy, London Pound Mints x Jealousy, Gelato 41 x Animal Mintz bx1, and Runtz x Sherb bx, all from Seed Junky in rooted 4" ready to flower clones available exclusively from Klonetics.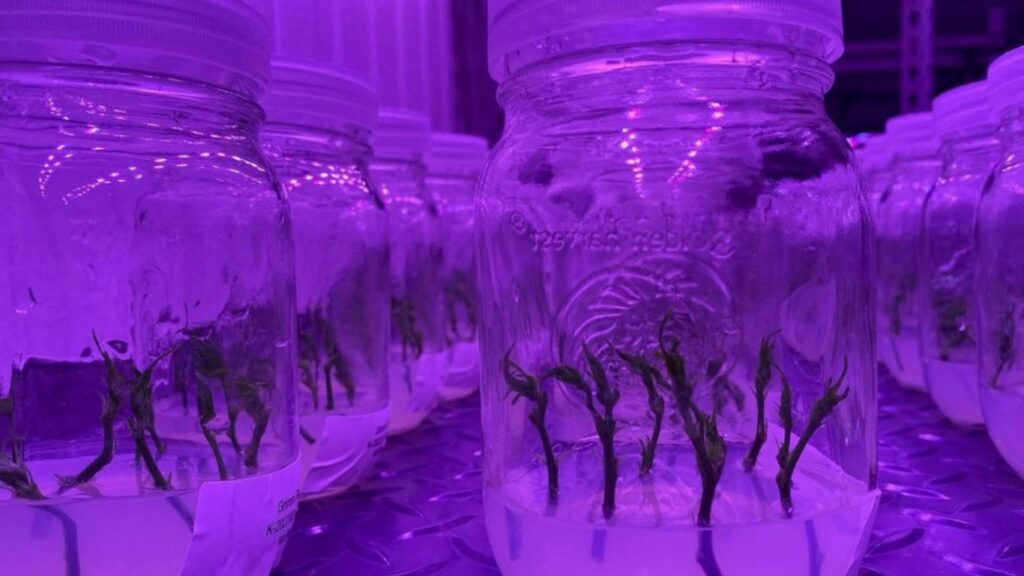 These cultivars, as with all Klonetics cultivars, are guaranteed to be virus and pathogen free and are available starting now.
Kolentics is offering Seed Junkies' innovative and exclusive portfolio of best-quality genetics to Canadian LPs from their state-of-the-art tissue culture and cultivation facility.
Klonetics also has plans to find pathways for clones from their own exclusive genetic library to make their way into the consumer market in the coming months.
Other cannabis companies in Canada have previously announced similar partnerships with cannabis breeders to bring their exclusive genetics into the legal market.
In 2021, California breeder Humboldt Seed Company announced a partnership with BC cannabis growers Nymera to supply the latter with unique genetics.
Segra, another BC-based cannabis nursery Segra announced a partnership with San Francisco based Node Labs LLC to introduce a variety of cultivars from Compound Genetics, and other top genetics brands, to Canadian and International growers via Segra's plant tissue culture production nursery.
Ontario's 7 Farms Down is working with Emerald Mountain Legacy to offer their genetics in the Canadian market.
As far back as 2016 Tweed signed a deal with DNA Genetics which comes to an end in October 2022. DNA Genetics has roots in the cannabis markets in California and the Netherlands.
---