The BC Chamber of Commerce Cannabis Working Group has released a report detailing their recommendations on how to build the legal industry in the province.
The report, released today, Unlocking BC's Cannabis Industry, outlines 13 policy recommendations to assist in the development of BC's legal cannabis industry.
Some are policies that have already been partially adopted by the province, such as the call for allowing licensed private retailers to take online orders for cannabis, cannabis products, and accessories. Other policies call on a more rapid implementation of ongoing policy issues like direct delivery and farmgate, both of which the province has said they plan to unveil in 2022.
It also calls for an elimination of the 20% provincial tax on cannabis vape products, calls for a national excise tax based on a calculation of the percentage of sales rather than price/gram, and a national excise stamp program.
"Implementing the Working Group's recommendations will unlock billions of dollars in private sector investment," said Fiona Famulak, President and CEO, BC Chamber of Commerce. "It will create more jobs for British Columbians, increase tax revenue, and position the BC cannabis sector as a leader in Canada and internationally."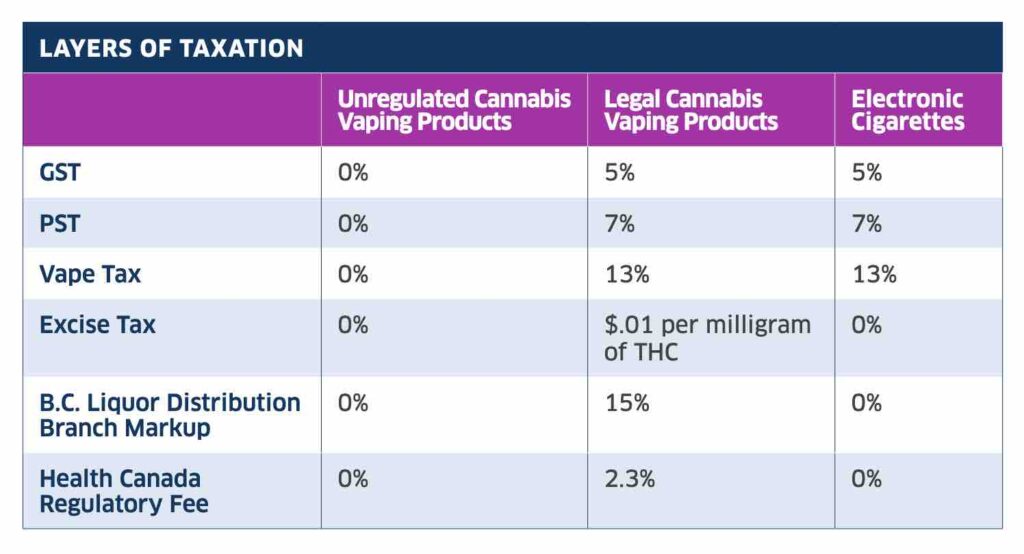 The 13 policy recommendations are broken down into three main topic areas:
1. Consumer Access
1.1. Allow licensed private retailers to take online orders for cannabis, cannabis products, and accessories.
1.2. Allow for direct delivery by licensed retail stores through common carriers, including app-based services such as Skip the Dishes and Uber Eats.
1.3. Accelerate the work to develop a farm-gate program for early 2022 which will allow licensed producers to retail products directly to consumers.
1.4. Maximize the benefits of future farmgate and farm-retail programs by ensuring they are available to all licensed micro cultivators, standard cultivators, and nursery licence holders (federal licence holders) in B.C.
1.5. Incorporate cannabis sales and agritourism into rural economic development strategies at the provincial, regional and local government levels.
1.6. Add an economic mandate for cannabis at a ministerial level.
1.7. Introduce province-wide allowable zoning for cannabis retail, or tie cannabis tax revenue sharing agreements to municipal bylaws that enable cannabis retail.
1.8. Introduce province-wide retail operator licensing, allowing companies to be screened once, with subsequent applications focused on location-specific criteria.
2. Regulatory Costs and Taxation
2.1. Remove the additional 20% provincial tax on cannabis vape products.
2.2. Work with the Federal Government to create a national excise tax based on a calculation of percentage of sales rather than price/gram.
2.3. Work with the Federal Government to align the excise stamp program into one national excise stamp.
3. Market Design
3.1. Remove the limit on, or increase the number of, retail locations per operator to help meet consumer demand for legal cannabis.
3.2. Provide retail operators the flexibility to reallocate product inventory between stores owned by the same licensee.
The working group was formed by the BC Chamber of Commerce in 2019 in order to identify policy areas with the greatest barriers for the legal cannabis industry and access to legal cannabis products for residents of B.C. These barriers include issues such as consumer access, regulatory costs and taxation, and market design.
These barriers, argues the newest report, have led to BC underperforming in the legal industry compared to other provinces, despite high levels of consumption in BC.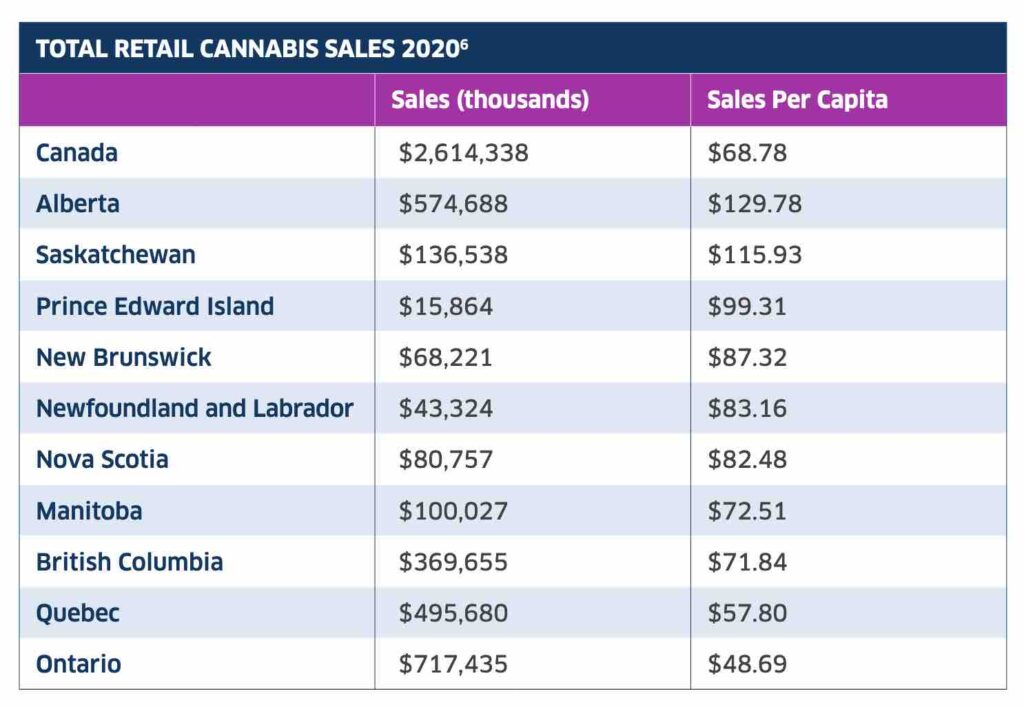 Some of these challenges, argues the report, are due to municipal barriers to retail stores, which limit legal sales, as well as private retailers being unable to sell products online and ship them through the mail.
Some 26.7% of BC residents have no access to recreational cannabis because of these "cannabis deserts" where municipalities have banned cannabis stores, says the report.
"Last year, the legal cannabis industry contributed more to Canada's economy than some of BC's most well-established sectors, such as forestry, mining and meat manufacturing – and it continues to grow despite challenges faced across the board," said Mandesh Dosanjh, President & CEO of Pure Sunfarms.
"British Columbia can take a leadership position now to make tangible and responsible choices to propel this sector forward and make the most out of the opportunities cannabis has to offer to improve the province's competitiveness and diversify our economy."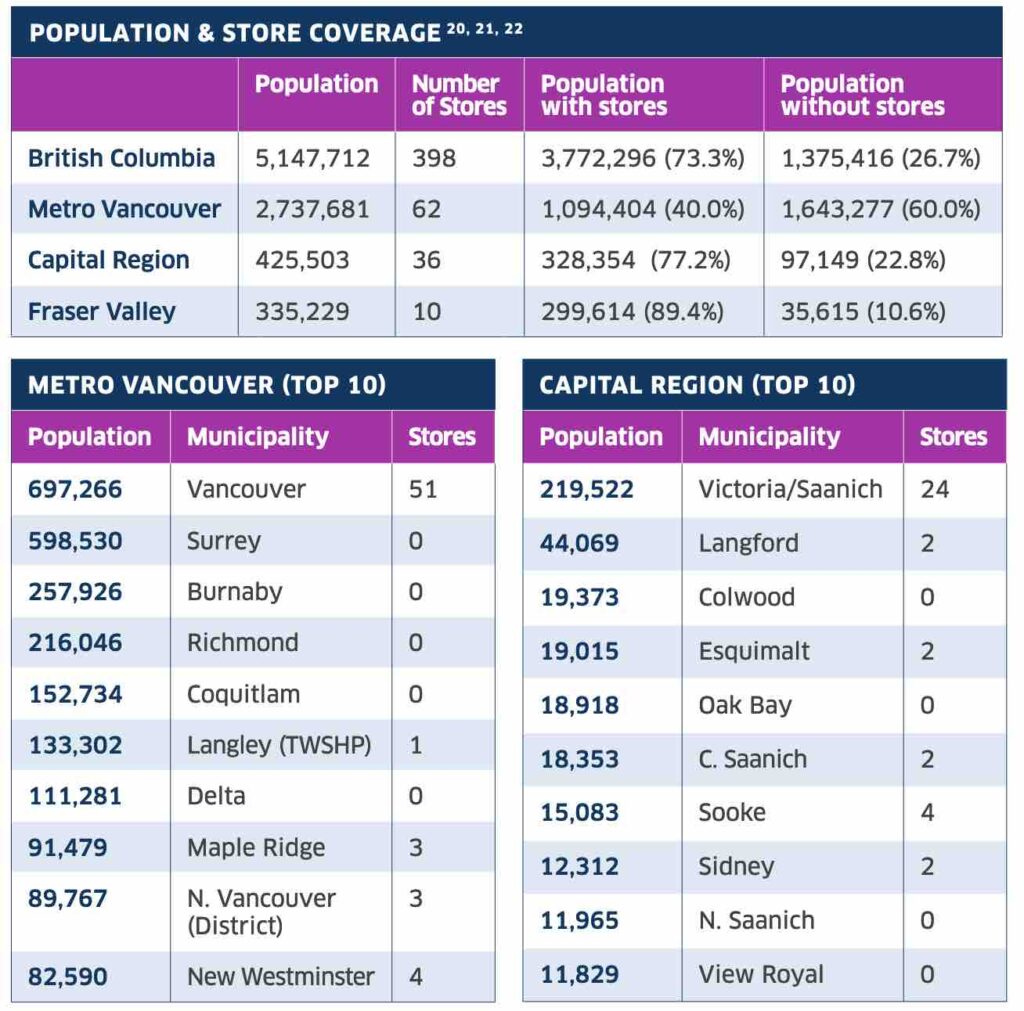 The report also calls for more funding for enforcement against BC's still robust illicit market, and for the province to move the cannabis file from the Ministry of Public Safety/Solicitor General to a Ministry focussed on the economic opportunity, such as Jobs, Economic Recovery and Innovation or Agriculture, Food and Fisheries.
The full report can be read here.
---