A BC company says they recently completed the first shipment of legal cannabis from Canada to Jamaica.
Pistol and Paris, a BC cannabis brand with products for sale across Canada say they completed a historic first shipment of 20 kilograms of BC-grown cannabis to Jamaica on February 13.
The indoor cultivar, Tranquil Elephantizer, is one not currently available in Jamaica, says Kris Walton, who assisted Pistol and Paris with the shipment, through a BC-based partner, Cannaviva.
"We're looking at this as an opportunity," says Walton. "We're taking Canadian product down there, but we also want them to send (Jamaican) product up here. Canada is a very mature cannabis market, but we really only have Canadian cannabis. So there are other countries that are on the map, that do a very good job producing product. It's like going into a wine shop and seeing wine from Chile or France or California."
The process was not easy, says Dylan King, owner of Pistol and Paris, with more than six months from first starting down the path of getting their authorizations from the relevant Canadian and Jamaican authorities. Although larger, often publicly-traded Canadian cannabis companies have made news in the past with shipments of cannabis to different countries around the world, Pistol and Paris are a first of sorts, as such a small, locally owned business. 
"We had to jump through a ton of hoops to get product down there," says King. "It's not as easy as just filling out a simple application and throwing it in the mail. There's a ton of logistics."
The issue has made some waves in the island nation in the past week, with some local politicians and other local figures raising concerns about a foreign country sending cannabis to a country so well-known for the product.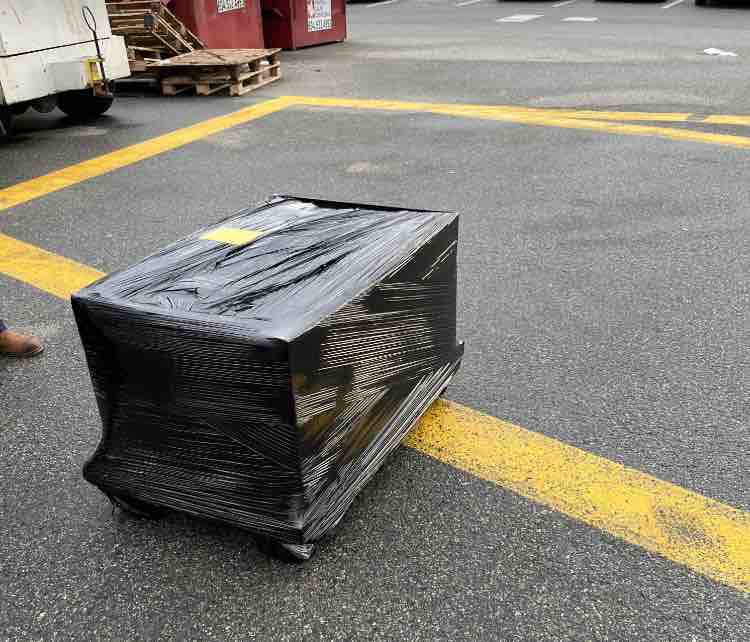 King and Walton say they both understand the concern from local growers, and hope to help extend similar opportunities to bring Jamaican cannabis to Canada, as well.
"I've spent a lot of time there, growing up," says King. "I've been there six or seven times over the years, and gone into many plantations. I know the growers and the culture and the families. I've always thought it would be great one day to bring back some great Jamaican weed here, too.
"We want to go down there and spend some time with the growers and see if we can help them with all the steps it takes to send something up here to Canada," he adds. "Because it is a difficult, consuming process."
Walton, who personally escorted the shipment to Jamaica recently, agrees.
"Canadians do want a variety. To be able to allow (recreational) imports, which is what we're hoping Canada eventually goes to, will be huge for Canadian consumers. Sungrown product from down by the equator is different from sungrown product here in Canada, you know? So I hope Canada takes note and recognizes that, and we get more liberal in the rules that are in place to allow that."
Part of the controversy stems from concerns that while the Jamaican Cannabis Licensing Authority (CLA) approved this import from Canada, local growers are still seeking licenses to grow, and Canada does not allow for similar imports. Although Canada has rules in place that allow cannabis to be imported, it is only for relatively limited medical and research purposes.
In fact, as of March 2022, Canada has only received about 25 kilograms of cannabis from outside the country, out of around 80 kilograms that were authorized. This was all for "scientific purposes only".
In response to those local concerns in Jamaica, the country's CLA says it is unaware of any restrictions on the importation of Jamaican cannabis into Canada. It also confirms that the agency has approved 224 export permits for Jamaican ganja and only four import permits.
"The Authority wishes to clarify that it is unaware of any specific restrictions on importing Jamaica cannabis into Canada. Canada was the first country to which local entities requested and received export authorizations, and those have been followed by other export authorizations over the years, with a total of nine authorizations for export to Canada being granted. Should there have been a refusal by Canada to import permits for product from Jamaica, the Authority is not aware of these proposed consignments or reasons for refusal, as no requests for permits to export to Canada have been received since 2020."
The CLA was created in 2015 under Jamaica's Dangerous Drug (Amendment) Act (DDA) "with a specific role to establish and regulate Jamaica's legal ganja and hemp industry."
It issues three different tiers of cultivator licences, two tiers of processing licences, a transport licence, three kinds of retail licence, as well as a research and development licence.
The CLA currently lists three cultivation licences, although one expired in February 2023, and the two others are set to expire on March 16 and June 12 of this year. It also lists three processing licences, but two expired in 2022. The third is set to expire in 2025.
The authority also lists 13 cannabis retailers, only two of which are currently expired, one research and development licence that expired in 2022, and one active transport licence.
---