The Canada Border Services Agency announced on June 10 that more than $10 million worth of suspected cannabis was seized from two separate locations in the Greater Toronto Area.
The two seizures were triggered during inspections by Commercial Operations Border Services Officers (BSO) at warehouse locations in Brampton and Mississauga.
The first, on May 22 in Brampton, BSO workers noticed anomalies in a load of gardening mulch to be sent to the US. Employees spent nine hours looking through the 5,400 kilogram shipment of mulch, locating over 685 kilograms of suspected cannabis.
The second seizure, on May 28, was another 800 kilograms of suspected cannabis that was hidden in plastic kitchen containers at a Mississauga warehouse. The product was detected by a drug-sniffing dog. The products were also ready to be shipped to the US.
The "Suspected cannabis" was handed over to the RCMP while the CBSA investigation continues.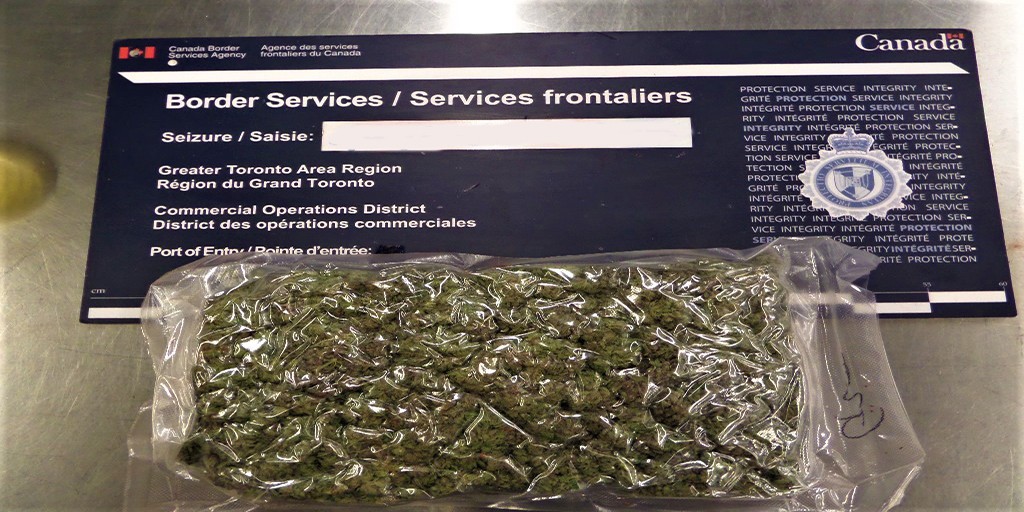 The CBSA says that in the Greater Toronto Region, they have seized more than 2,070 kilograms of cannabis in 2020.
In an official release from the U.S. Customs and Border Protection, officials say they have seen an increase in drug seizures at the US/Canada border since the border closed on March 21 of this year due to the Covid pandemic, compared to the same time period last year.
Officials note there have been 225 narcotic seizures totaling more than 4,885 pounds, which they say is an increase of almost 1,600% during the same time period in 2019.
Last year, US officials said they had seen a significant spike in seizures of cannabis coming from Canada since legalization on October 19, 2018, including one incident of a low-flying helicopter near the border tipping authorities off to 50kg of cannabis in hockey bags hidden in the woods.
---