A Canadian cannabis company just had to recall 100,000 Chinese-made vape pens
Canadian cannabis producer HEXO had to recall 100,000 disposable vape pens this week following concerns with the on-off mechanism failing, creating enough heat to potentially melt the pen's plastic shell. 
The pens, manufactured in China, have a flaw that causes the battery to stay engaged rather than automatically turning off following use. Although the company has only had three reports of incidents and no reports of injuries anywhere in Canada as of January 18, 2021, HEXO was still required to issue a recall notice through Canada's federal health regulator.
The recall was first reported in Ontario around January 13, via an email sent to Ontario Cannabis store customers and in an alert on the OCS website, and later on Alberta Cannabis website, before the national recall was listed by Health Canada on Friday, January 22.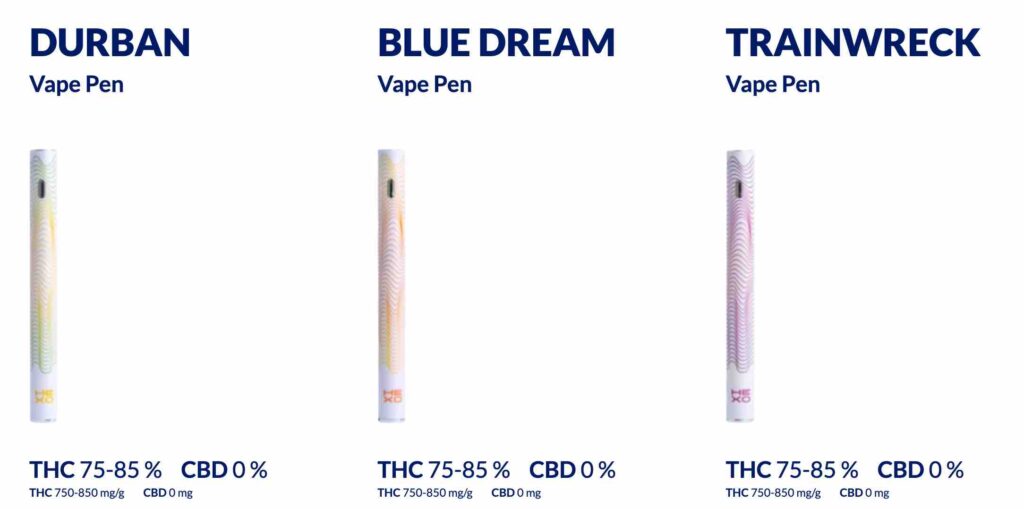 The recall includes Hexo Blue Dream Disposable Pen, Hexo Trainwreck Disposable Pen and Hexo Durban Disposable Pen. The affected products were sold from May 2020 to January 2021.
Health Canada advises consumers to immediately stop using the recalled products and return them to the point of sale for a full refund. Clients registered for medical purposes who received the product will be contacted by HEXO directly.
Hexo's Shannon McCoy, VP of Quality, HEXO Corp says the company is taking additional steps to prevent against future issues of this kind.
"Following discovery of a mechanical defect with the all-in-one vape pen hardware, HEXO immediately initiated an investigation into the root cause of the failure," McCoy tells StratCann via email.  "As HEXO does not design or manufacture vape devices, and as an immediate corrective action, HEXO has implemented additional enhanced third-party hardware approval criteria including the use of an independent third-party accredited lab to assess all devices under consideration. It is important to note that the issue is limited to the all-in-one vape devices. HEXO vape distillates, along with other HEXO vape cartridge hardware, are not impacted by this voluntary recall. HEXO expects the financial impact of the voluntary recall to be minimal, and well within the normal course of business."  
Recalls in the Canadian cannabis market are not uncommon, and have been issued in the past for inaccurate mislabeled THC or CBD levels, mould, or for inaccurate labeling in regard to intended use.
A product recall can be a costly process for a cannabis producer, potentially tens or hundreds of thousands in lost revenue, depending on the size and scope.
Note: This article was edited to include comment from Hexo.
Featured image via reddit
---