Two cannabis growers are making a splash this spring selling cannabis clones from their own retail locations.
ECO Canadian Organic in New Brunswick and Atlantic Cultivation in Newfoundland both began selling cannabis clones in April—with ECO Canadian Organic selling them from their farmgate store and Atlantic Cultivation selling them in four retail stores they operate in St. John's.
Both grower/retailers are selling them through a pre-order system where consumers have a specific day to pick them up, and both say the feedback from consumers has been very positive.
Denise Hannay, the CEO of ECO Canadian Organic says the company sold around 100 clones in their first round of pre-orders and expects to easily double that in the second round.
"It's only growing. People prefer coming to our store even though we don't have as many product offerings as Cannabis NB because it offers a more unique experience for consumers."
"And I think cannabis NB will be happy about it," she adds, "because they're going to see the success in selling clones and I know they're going to want to set it up in their stores."
Hannay says she has heard the province is also considering a pilot project that would see clones being sold in a Cannabis NB store in Moncton, although it's still only in the preliminary stages.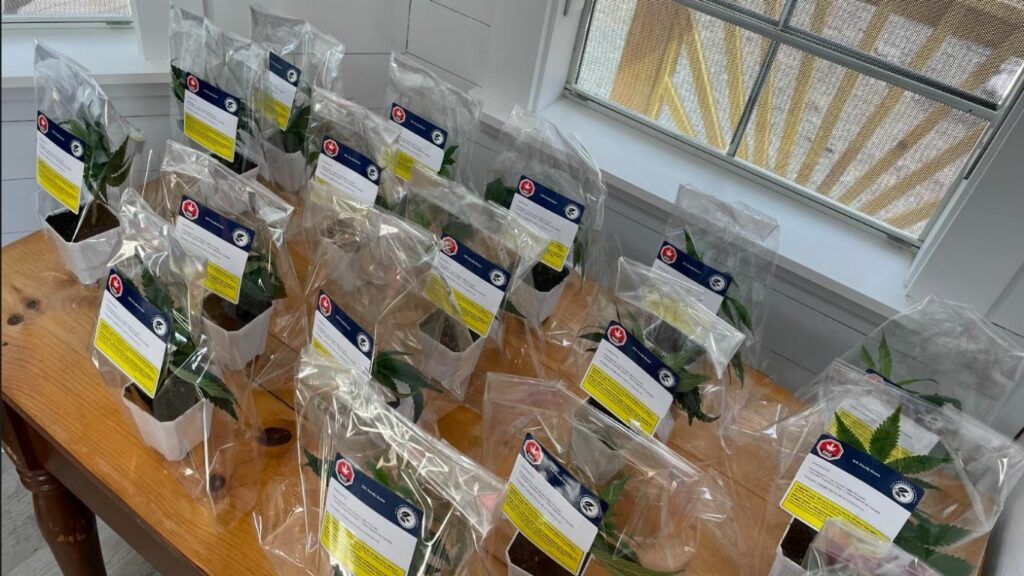 Eco Canadian's farmgate store, located on the same property and their cultivation facility, has clones available for pickup every other Friday, fulfilling consumers' pre-orders. The retail store also carries two different varieties of seeds, as well as soil and pots, and provides access to their growers for those who are looking for a little guidance for their grow.
Eco Canadian is the first certified organic producer in New Brunswick, recently receiving their Clean Green certification, one of only a handful of producers under that certification in Canada.
"We're selling the same soil that we use, the regenerative living soil," adds Hannay. "We literally just have the plants, the soil and water. And we use water directly from our own well. And that's it. We don't have any additives at all."
Chris Crosbie, the founder of Atlantic Cultivation recently just sold out his first round of clones at his four retail locations in St John's, Newfoundland and Labrador. Atlantic Cultivation operates several retail stores in the province, as well as its own production facility.
The company began placing pre-orders on clones from their production facility at their four retail locations in early April, with the first pickup on April 18. Crosb says they sold about 85, and like Eco Canadian Organic, expects the next round of pre-orders to be several times that, based on consumer interest. 
"It really was just a test at first. We figured there was demand, but we didn't know how it would go. We're still working out some of the kinks and learning how to do this efficiently, but I think demand is big."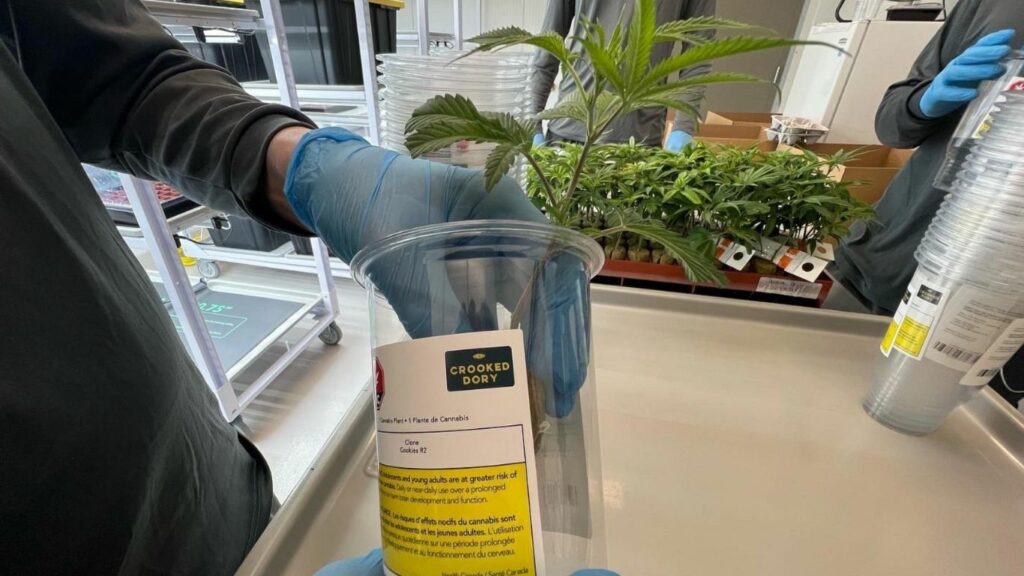 Although he says some in the industry have suggested to him that it's foolish to sell some of their unique genetics, Crosbie says he believes selling clones will help bring in more "legacy" consumers who have maybe not yet visited a legal store. 
"I don't see it as a threat, I see it as an opportunity to bring in people primarily in the legacy market. If there's someone who sees we have something unique and good quality, then hopefully they're happy to come in and try this. And we're happy to give them that option so they can grow it themselves."
"Just getting that consumer base in who is into growing their own, is an opportunity for the industry in general. To get the 50% of the sales out there that are still in the legacy market is one of the biggest opportunities in the industry."
Crosbie says he hopes to start expanding his sales to some of his other retail locations in the province. If the Newfoundland Labrador Liquor Corporation (NLC)—the agency that oversees cannabis in the province—allows it, he says he's open to providing clones to other retailers as well. 
"It's all still an experiment, we know there's demand but there are lots of logistics to figure out. But I think this will help prove that demand."
---