Newfoundlanders who want to grow their own cannabis will soon have access to one of Canada's first legal, over-the-counter sources of cannabis clones.
Newfoundlanders looking to buy cannabis clones have a new legal source.
Atlantic Cultivation, a processor and cultivator in Newfoundland and Labrador that also runs seven retail locations in the province, says they are currently making cuttings at their facility for delivery to a handful of their stores in the coming weeks.
Chris Crosbie, the company's founder, says Atlantic Cultivation has been working with the Newfoundland Labrador Liquor Corporation's cannabis department (NLC) on the new product category since late last year, and just received approval for two new "clone" SKUs.
UPDATED: Atlantic Cultivation now confirms their shipment of clones will arrive on Monday, at $17 per clone.
Crosbie expects prices to be about $20 each, or $60 for four rooted clones, and while he's making one large batch of clones for the first shipment, long term he hopes to have customers pre-order to allow him and his team to gauge demand, then paying when they pick them up at the store.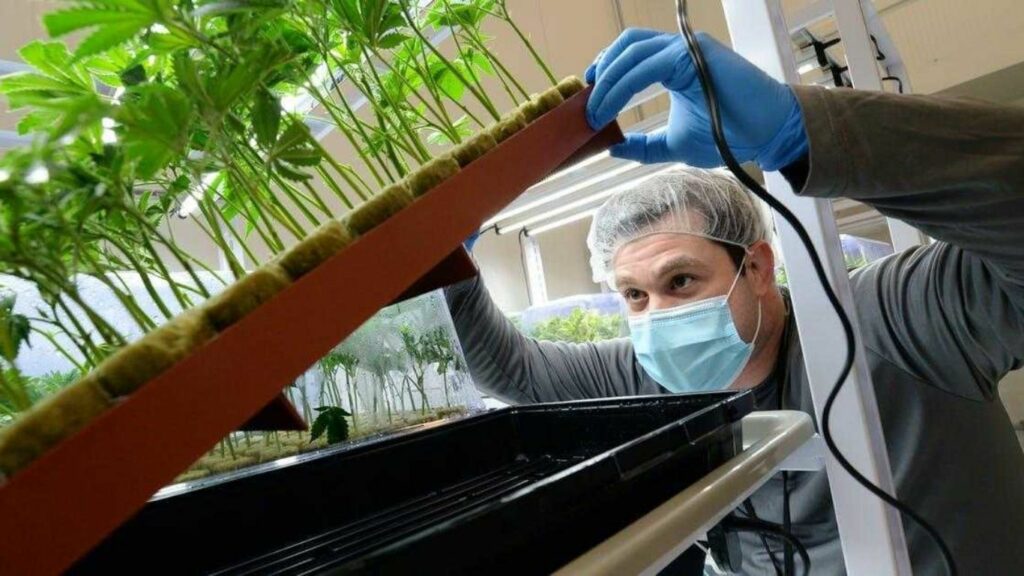 Three of Atlantic Cultivation's seven stores will be the first to offer clones, all located in St. John's, but Crosbie says he expects to get them into other locations in the province depending on demand.
"I'm excited to be able to offer something so unique in our retail stores, and it's a win for the community if I can get some good priced clones in peoples' hands," says Crosbie.
While most provinces do not allow cannabis producers to sell products directly to retailers, or only through a specialized "farmgate" model, Newfoundland Labrador does allow some producers to both operate their own retail outlets and deliver their own products directly to their stores.
"It's very collaborative with the NLC," says Crosbie. "They want to see us hiring people, they want to figure out how we can get to market, and the quickest way possible. They're really helping the industry in Newfoundland."
"The biggest opportunity is just conversion of those legacy market consumers into the legal market… but we need to offer the right products at the right prices to keep that conversion happening," he continues.
"I just love bringing something new to the market and creating that value for the consumer."
Newfoundland and Labrador was the first province to allow consumers to purchase cannabis clones as early as 2018, but overall sales were very low, likely because they were only available for mail order. Other small pilot projects have occurred in other provinces on a limited, trial basis.
This will be the first time Newfoundlanders will have a legal, over-the-counter source for their own home grows. 
Update: Eco Canadian Organic, who opened New Brunswick's second cannabis farmgate location last year has recently announced they are beginning to sell clones at their retail location, as well.
---