A Manitoba cannabis processor and an Ontario cannabis grower are teaming up with a cannabis retailer in Saskatchewan and Manitoba to show their support for the local LGBTQ+ communities.
Manitoba's TobaGrown and Ontario's Safari Flower Co. are partnering up with Farmer Jane Cannabis Co to bring a cannabis product to market for Pride in Manitoba and Saskatchewan.
TobaGrown will be donating $1.50 from every sale of 4Pride pre-rolls to three LGBTQ+ support foundations in June in recognition of Pride Month. The pre-rolls, sold in a three pack, are made with flower from Safari, then processed and distributed by TobaGrown. 
The proceeds will go to the Rainbow Resource Centre in Winnipeg, Lulu's Lodge in Regina, and Out in Saskatoon.
Brigitte Simons, the president and CEO of Safari, says the crossover and parallels between the LGBTQ+ community and cannabis users made the campaign seem worth supporting. She also notes that Safari's management team is predominately female.
"Cannabis culture and the LGBTQ+ community have a history of similar social and judicial injustices that I have lived through myself personally," says Simon. "Because of this, there exists a relationship of compassion and understanding behind cannabis brands that demonstrates inclusion and community support but carries impact if backed by authentic representation.
"Safari Flower's…support of this initiative is grounded by our values to give back to marginalized identities that turn to cannabis for community and wellness. This is a community that we operate in as an insider all year long."
Jesse Lavoie, the owner of TobaRolling, which processes Safari's flower into the TobaGrown pre-rolls and distributes them to retailers, says his company was very happy to take part as well.
"TobaRolling is beyond thrilled to be working hand-in-hand with Safari Flower and Farmer Jane in raising donatable funds for multiple LGBT2SQ+ charitable organizations in both Manitoba and Saskatchewan with our new 4PRIDE Pre-rolls," says Lavoie.
The 4PRIDE pre-rolls, sold in a three-pack, are exclusively available at Farmer Jane locations in Manitoba and Saskatchewan.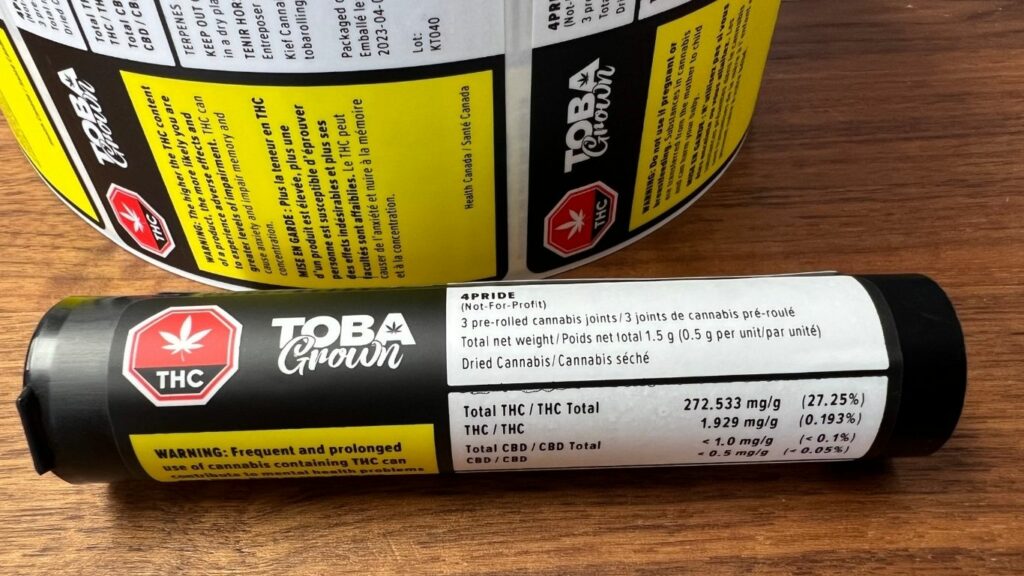 ---