Quebec's annual survey that follows the evolution of cannabis consumption in the province shows no increase in cannabis use in the province from the previous year.
Young people are also less likely to use cannabis than prior to legalization, and those who do use it are waiting longer to start.
However, the number of young people vaping cannabis is on the rise, despite the products being banned in the province.
The 2022 Quebec Cannabis Survey shows that 19 percent of Quebecers used cannabis in 2022, about the same as the previous year. However, previous surveys do show a small increase from 14 percent to 19 percent following legalization.
Men in Quebec are more likely to use cannabis compared to women, with 23 percent of men and 16 percent of women reporting their use.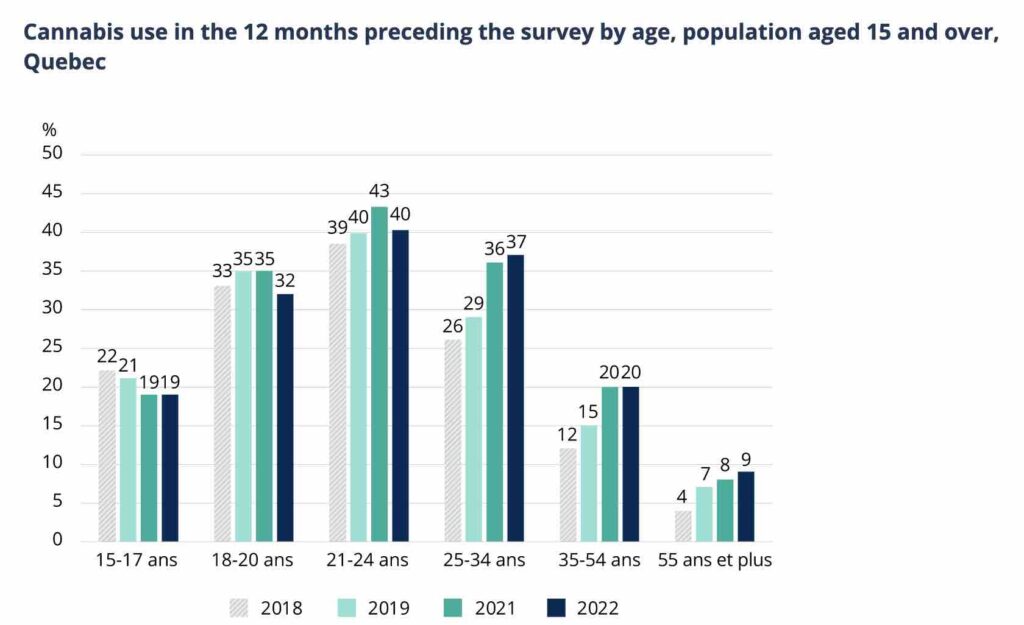 In 2022, younger Quebecers aged 21-24 were the most likely to use cannabis, with 40 percent of those surveyed reporting their use of cannabis. This was followed by 25-34 year-olds at 37 percent.
Although use has been increasing slightly among adults in Quebec, there has also been a decrease in the proportion of consumers aged 15-17 reporting their use of cannabis since 2018 when cannabis was legalized.
Cannabis vaping on the rise
Despite not being a legal product in Quebec, the report shows an increase in residents vaping cannabis, from about 19 percent in 2021 to 24 percent in 2022. For young people aged 15-17 who reported using cannabis, the number who vaped was about three times higher, from more than 24 percent in 2019 and almost 44 percent in 2021 to 70 percent in 2022.
As in other provinces, smoking cannabis remains the most popular mode of consumption, but has declined slightly from 85 percent of use in 2021 to 82 percent in 2022. 
Almost half of respondents (42 percent) who used cannabis did so less than once a day, and around 19 percent did so only about one to three days a month. About one-quarter (24 percent) used cannabis one to six days a week, and 14 percent said they used cannabis on a daily basis.
Around 30 percent of consumers reported using edibles or ingestible oils or capsules.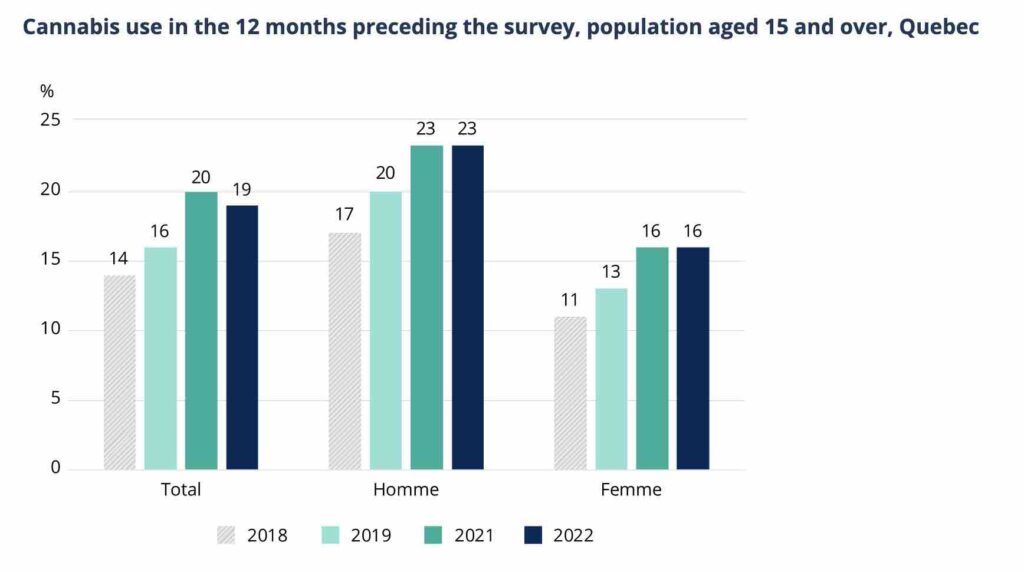 Black market is shrinking
Around two-thirds of cannabis users (67 percent) in Quebec said they bought cannabis at least once from the Société québécoise du cannabis (SQDC), about the same as the previous year.
Only about 8 percent reported getting cannabis from an illicit source, down from 11 percent in 2021 and 32 percent in 2018. Another 40 percent reported getting cannabis from a family member, friend, or acquaintance.
Quebec's efforts to educate people about health concerns related to cannabis use are also proving successful. Around 79% of Quebecers aged 15 and over say they have seen or heard of such campaigns in 2022.
Ninety-one percent of young people aged 15-17 reported seeing such messaging, followed by 88 percent of 18-20 year-olds and 86 percent of 21-24 year-olds.
The full report can be read here.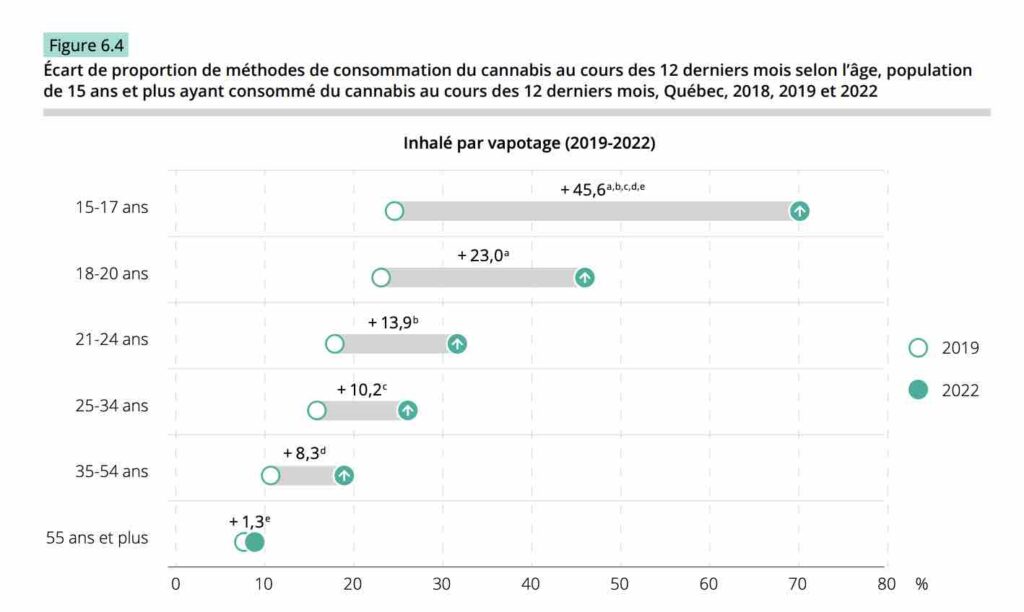 ---