In a room located next door to a cannabis store on Yonge Street in downtown Toronto, Lit Research offers producers a way for consumers, store owners, and budtenders to learn about and experience new, up-and-coming cannabis products.
Launched in the fall of 2022, Lit Research bills itself as a hub for the cannabis community, helping cannabis producers and brands to provide a unique, value-added educational experience to anyone looking to learn more about their products.
Al Shefsky, the founder of Lit, as well as the neighbouring business Body and Spirit Cannabis, has been hosting multiple cannabis tasting and sampling events every week at his location just up the street from Dundas Square since first opening.
He's quick to clarify that Lit Research is not a consumption lounge. The business operates under a federal cannabis research licence that allows for sensory testing of products. Licence holders can conduct organoleptic/sensory testing to evaluate factors such as the taste, touch, sight, and smell of cannabis products with human participants.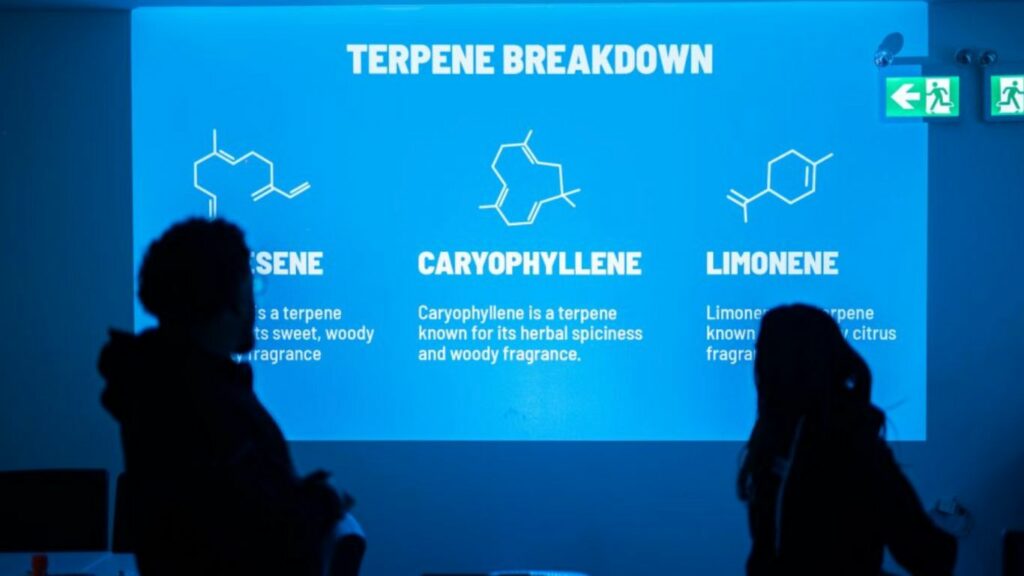 "The producers come in to educate about who they are, about the product, and then you get a guided tasting opportunity where consumers test cannabis by smoking it. It's unique. There are no other companies doing it like this to my knowledge. So it's great for the consumers."
"Participants value the experience and say it's a special opportunity for them to see and try new products before and after they reach the market," he continues, explaining this can then be beneficial for buyers, store owners, and budtenders.
"They also like the idea that their feedback matters. Every participant fills out a Participant Evaluation Form, and then we report that data back to the licensed producer. So they're feeling empowered."
In order to get the licence, which he says took about a year, he also had to undertake a significant remodel of the room to be used for research, including installing a high-grade HVAC air exchange system to allow consumers to comfortably smoke or vape products indoors.
Those participating in the study must also fill out information on their experience as a consumer and their thoughts on the products sampled.
Shefsky says Lit Research has held several research sessions every week since opening, with some producers using it as a chance to share products expected to be launched soon in the Ontario market, while others use it as a chance to determine which products they end up bringing to market at all.
The idea for the research centre started as a way to optimize the high rent space occupied by Body and Spirit in the increasingly competitive and saturated retail market in Toronto. Shefsky says his retail store at 361 Yonge St. was the fifth cannabis retailer licensed in Ontario's second round, following a lottery in 2019 to open the first 50 stores in the province. Body and Spirit opened in May 2020, just as covid restrictions were beginning to come into place, meaning they quickly had to find new ways to stay relevant and economically sustainable.
"We got into the market early," continues Shefsky," but we quickly realized we had more room than we needed and were finding it hard to compete with all the new stores especially since unlicensed stores continued opening and operating with significant competitive cost advantages in our area. I was looking at all the options, reading the regulations, when we decided a research licence could allow us to create something unique for the community."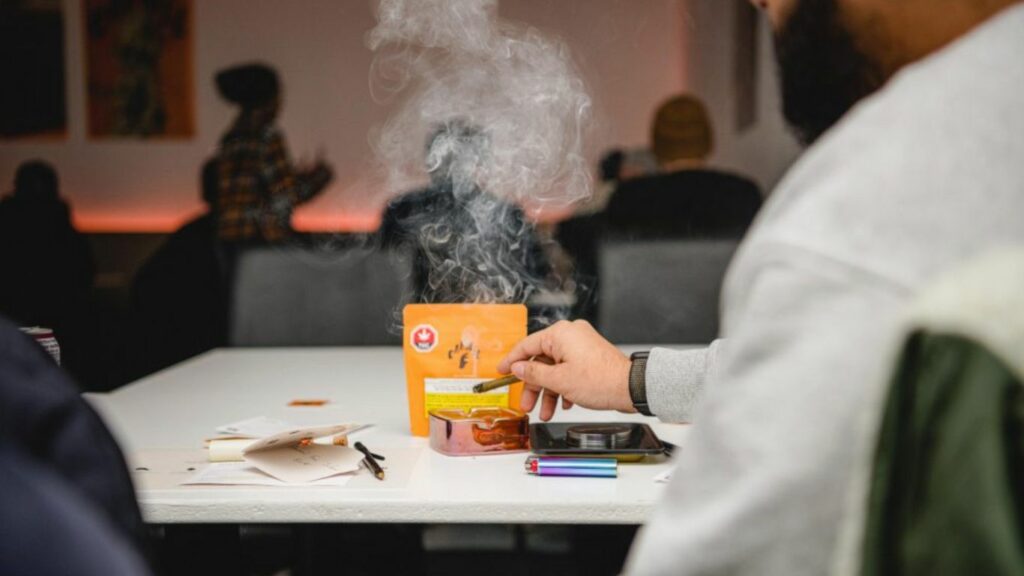 Anyone over the age of 19 can take part in the sensory testing at Lit Research, although some events are invitation only. Participants are vetted to ensure they understand any potential risks involved. The room itself has a capacity of 48 people. Each table has a vaporizer and various smoking and vaping accessories like grinders and rolling trays, and participants have access to plenty of water as well as games and snacks.
Producers and brands have an opportunity to engage directly with participants, giving not only their brand story but also information about each product or cultivar, and talking points that retailers and producers may be interested in.
Shefsky advises anyone else looking into a similar approach to do their homework beforehand and understand the process, the timelines, as well as the fairly strict parameters around Health Canada's research licence. Participants cannot be asked, for example, about any medical effects, but can only convey information about sensory attributes such as taste or aroma.
Sessions can be booked in advance online.
All images by Daniel Davis and provided courtesy of Lit Research