The Museum of Art and History in Nelson, BC opened its cannabis exhibit on Friday, November 26. Titled The Grow Show, curator Arin Fay said she wanted to portray the "complicated story of cannabis in the Kootenays from a variety of perspectives".
To inform the exhibit, Fay connected with a wide range of those who have been touched by the cannabis industry: legal operations; law enforcement; electricity utilities; activists; health practitioners; early proponents; legacy workers; and government representatives.
"There is both enthusiasm and reticence to talk about cannabis culture in the Kootenays," says Fay. "There was a mixed bag of responses: nostalgia, bitterness, cautionary tales, collateral damage, gold-rush fever, and rose-coloured reminiscence, to name a few."
The Kootenay region, nestled in the mountains of south-eastern BC, has long been known as a hotbed of cannabis activity and high-quality cannabis production.
The exhibit drew upon people involved in the legendary history of Kootenay cannabis, including stories from those who started in the 1970's up to those running legal operations today. Fay acknowledges that while the exhibit is not able to portray every perspective, she wanted to provide a balanced picture.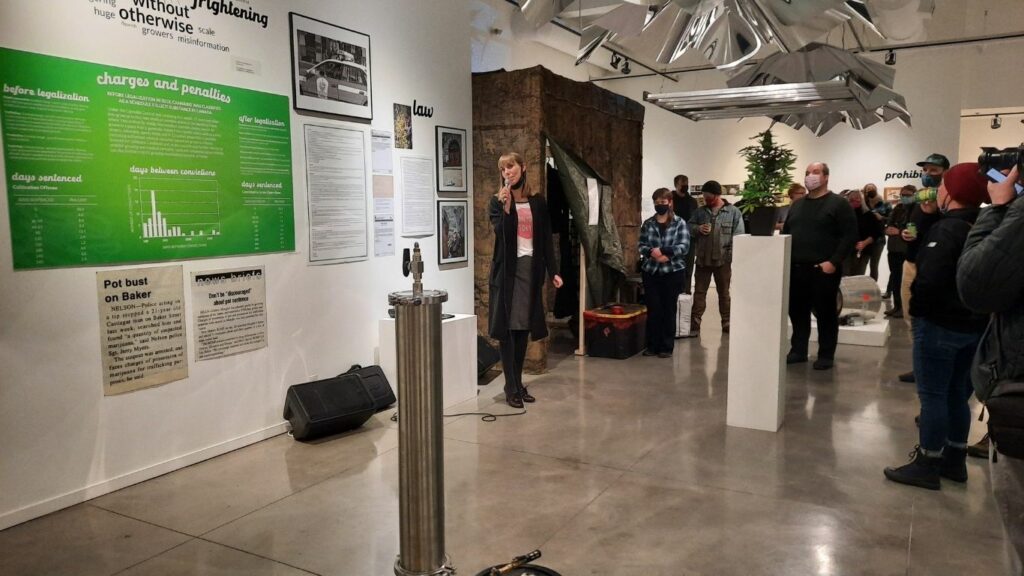 "There is no unabridged telling of this story – no leather-bound book that we can go to for the facts – history is about perspective and the proof that was left behind," she adds, "which is challenging when so much is underground, goes unsaid, and has reason to hide."
Photographs, artifacts, video, art, and writing all came together to give attendees a glimpse into this until-now secretive culture.
Multiple generations of lighting ballasts, scissors, fans, filters, and a well-used vacuum sealer provided an interesting mix of industry tools.
A backwoods drying shack was set up complete with a wood stove, labelled hangers, and drying racks, accompanied by a story about how it was used.
The Holy Smoke Culture Shop, central to legal cannabis battles in the 1990's and 2000's, was featured prominently.
Lore has it that cannabis has accounted for 20-30% of the economy in the Kootenays. The city of Nelson itself is commonly referred to as a marijuana mecca. Arts, music, restaurants, and shops have thrived in this otherwise economically depressed region. Fueled by the cannabis heydays of the mid-1990's that carried on until recently, there's no doubt that the weed culture and economy have been a driving force in shaping the area.
The Grow Show exists as a snapshot of a time and way of life in the Kootenays – and in other areas of Canada – that is being dramatically and forever changed. At this juncture, three years into legalization, we can reflect on where cannabis has brought us, and where we are going with it. It stands as an acknowledgement of all that cannabis has meant for the Kootenays, even as we head towards an uncertain future, and an opportunity for those who developed the industry here to be outwardly proud of what they have created.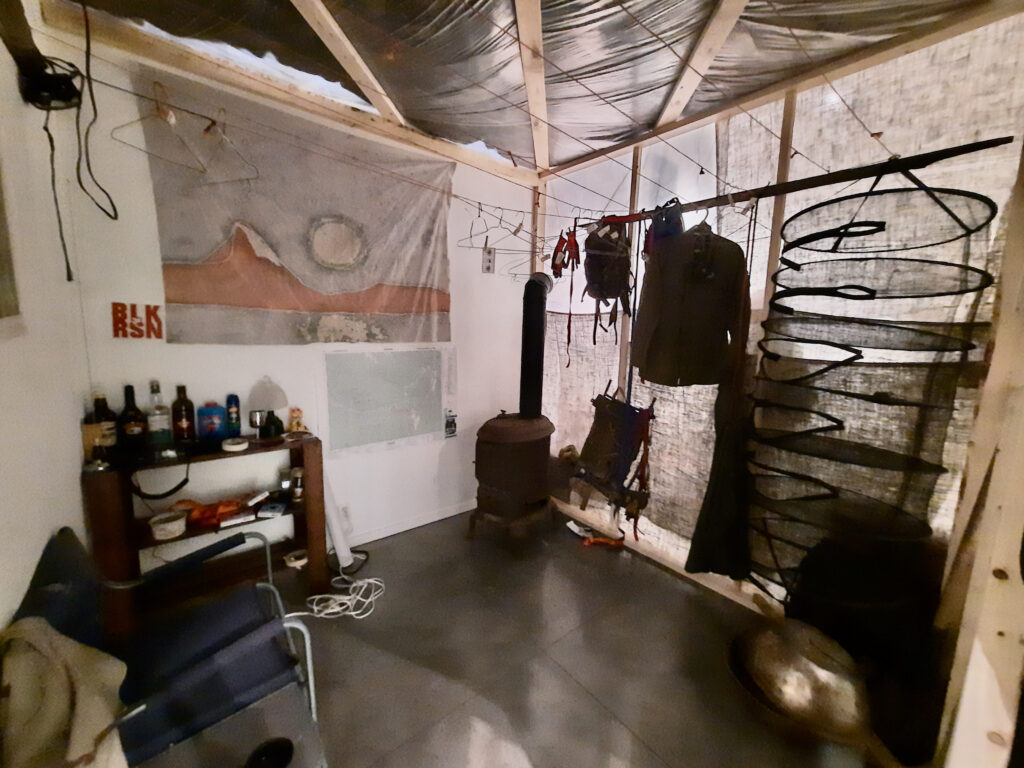 Perhaps in 20 years we'll have another telling of the stories, to see how we have fared, to see how legalization has treated those who contributed so much to get us where we are today.
The exhibit runs until February 27, 2022. For more information visit: www.touchstonesnelson.ca.
–Author: Velvet Kavanagh, Founder of Phenologic Business Growth
---