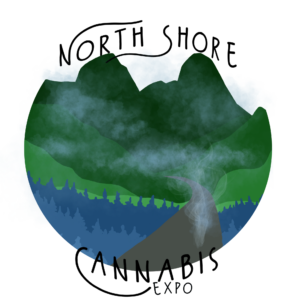 The North Vancouver Cannabis Education Expo takes place from 11am-7pm on Saturday, August 26th, at the aptly-named North Vancouver Shipyards "Pipe Shop" venue.
The one-day event is expected to bring together more than 30 local cannabis producers, brands, and retailers for a day of networking and information-sharing.
Tyler Atkins of 1st Cannabis in North Vancouver, who is leading up this inaugural event, says his goal is to bring the local community together in a positive space.
"Education is the key to understanding, so we hope that partnering with brands, producers, and agencies behind legal cannabis, we can help to make a difference," says Atkins.
"As someone who has been in the industry since legalization in the recreational market, I have clearly seen the gap in education. These events have no slant towards stores or brands and this allows the community to come and ask questions as well as giving an additional space for people within the community to connect."
"This event was created out of love for our community and with the hopes of increasing education," he adds. "We also see this as an opportunity to continue to remove negative stigma from the industry. We hope to see the event become annual as well as visit other cities that are looking for education and an opportunity to bring the community together and remove stigma."
The event will feature CBD yoga, a community art project, a photo wall, a live DJ, rolling lessons, giveaways and a raffle, and an after-party at a nearby pub.
While Atkins says much of the event is geared toward those working in the space, he points out all are welcome.
"This event is designed for everyone, from your grandmother wanting to ask questions but not ready to visit a store, to your OG user wanting to talk up processing methods to pick his favourite producer, to a first-time grower that wants advice on growing their first legal plant. The goal is to have an event that suits anyone interested in cannabis. We know that even our budtenders in the industry don't get as much face time as they would like with brand representatives, and this opens up that opportunity."
Although Atkins works at a local cannabis store, he points out the event stands on its own.
"This event is inclusive to all and is not put on or sponsored by any cannabis stores. The goal is to bring the community together and keep the education growing, as well as to normalize the industry. Cannabis needs to be viewed the same as any other business and be represented, taxed and have the same opportunities."
---