Health Canada's Forward Regulatory Plan for 2020-2022 includes proposed amendments to the Cannabis Exemption Regulations and the Cannabis Regulations to facilitate cannabis research, including taste and effect testing.
The proposed amendments, which were part of a consultation process in December, is to reduce barriers to cannabis research and its related activities and to facilitate cannabis research for non-therapeutic purposes. That consultation period ran from December 12, 2020 to January 11, 2021.
The regulator is also proposing restrictions on flavours in vaping products that could be seen as appealing to young persons and inducing others to use cannabis. The proposed changes would set restrictions on flavours in cannabis extracts for inhalation, including vaping products.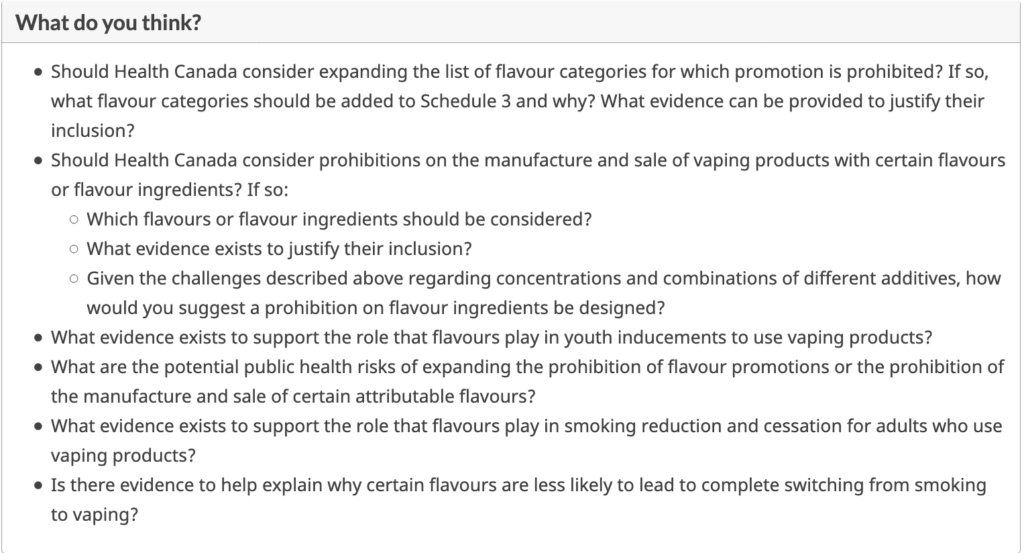 Canadians will also have the opportunity to provide comments on the regulatory proposal during the Canada Gazette, Part I, public comment period, which Health Canada says they expect to take place in spring 2021, and last 30 days.
The proposed amendments would mean cannabis manufactured and sold for the purpose of cannabis research on humans for non-therapeutic purposes would be exempt from the application of Division 5 of the Food and Drug Regulations. Division 5 of the Food and Drug Regulations relates to drugs that are used for clinical trials involving human subjects.
The proposed amendments would also authorize additional research-related activities for certain licence holders, such as producing and selling reference standards, importing and exporting test materials, engaging in organoleptic testing (taste testing), as well as clarifying regulatory provisions related to research. This would include an institutional-wide research licence, qualifications for head of laboratories, requirements for a research licence, etc.
These "non-therapeutic studies" can include investigating the time to onset or duration of effects of a cannabis product, the impact of cannabis use on driving performance, or various other types of public health research. Academic and industry researchers also face hurdles when it comes to conducting non-therapeutic research involving human participants with cannabis products that are commercially available, due to having to comply with the clinical trial requirements under Division 5 of Part C of the Food and Drug Regulations.
The need to make this kind of testing easier has been a major complaint by industry up to this point. Licence holders currently have to apply for specific research licences for such testing.
Further regulatory changes are expected in 2021, as well as the beginning of a scheduled three year review of the Cannabis Act beginning in October, that will provide time for public and stakeholder feedback. A report outlining results of the review will then be tabled in Parliament within 18 months (April 2023) based on that feedback.
Health Canada also provided more information on the proposed approach to the regulation of health products containing cannabis that would not require practitioner oversight.
---