The Government of Saskatchewan has introduced new legislation that, if passed, will allow First Nations in the province to licence and regulate cannabis distribution and sales on-reserve.
The Cannabis Control (Saskatchewan) Amendment Act, 2022, introduced on December 6, establishes a provincial legal framework for First Nations to licence and regulate the distribution and retailing of cannabis on-reserve. 
The legislation requires First Nations to establish their own regulatory framework for cannabis sales and distribution that mirrors provincial rules, with stores sourcing their products from federally licensed and regulated cannabis producers.
The province says the goal with these proposed changes is to create more of a level playing field for First Nations communities.
The proposed change began with an order in council signed on July 28 that said First Nations in Saskatchewan would no longer need to get a permit from the Saskatchewan Liquor and Gaming Authority (SLGA) in order to operate on-reserve cannabis stores. The SLGA is the provincial agency in charge of regulating the liquor and cannabis industries.
The change in legislation also came with additional changes giving First Nations a legal framework to enforce laws and bylaws on reserve.
Darcy Bear, the Chief of the Whitecap Dakota First Nation, says the changes will give them the ability to better enforce the law in their communities.
"First Nations assert their jurisdiction and maintain community safety by creating laws under the Indian Act, land codes, and other federal legislation, but there have been difficulties in enforcing these laws in the courts," says Bear. "Through our work with the provincial government, the amendments to SOPA will give us access to prosecution and enforcement tools that will give force to our laws in areas such as environmental protection and community safety, and strengthen the place of our laws alongside federal and provincial law."
The provincial government notes that these amendments follow a Memorandum of Understanding that was signed by the Government of Saskatchewan, Muskoday First Nation, and Whitecap Dakota First Nation on October 18, 2019, and seek to address longstanding issues around the enforcement of First Nations' laws.
"The Government of Saskatchewan is proud to take this important step as part of our ongoing work with the Muskoday and Whitecap Dakota First Nations," says Justice Minister and Attorney General Bronwyn Eyre.
"These amendments will allow these and other First Nations communities in the future to use the more simplified summary offences procedure, instead of the long-form process under the federal Criminal Code, to issue tickets and fines such as those issued for traffic violations and other provincial offences."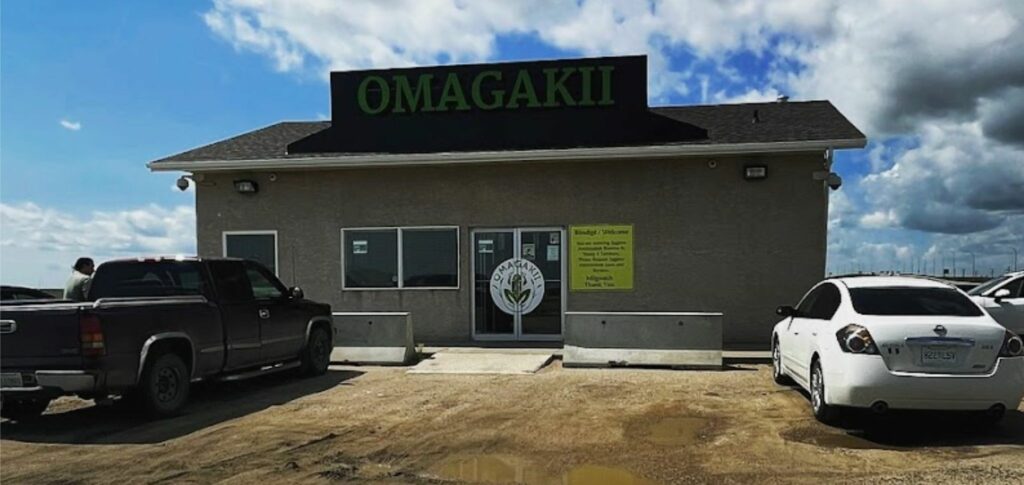 Not everyone is happy with the possible changes, though. Chief Derek Sunshine of the Fishing Lake First Nation told CBC earlier this year that he had no intention of pursuing an agreement with the province or SLGA.
"They have no say in my nation," he said, noting that the band created its own licensing system, and its store is operating under that authority. "They have no right to say to my nation that we need a licence." Numerous First Nation communities in the province, and across Canada, have opened their own cannabis stores, operating outside of provincial and federal regulations, with at least eight communities creating their own bylaws.
---