A Vancouver Island outdoor cannabis farmer is the first in Canada to have their cannabis certified through Sun+Earth Certified, a US-based nonprofit third-party certification for regenerative organic cannabis.
Sea Dog Farm, located in Saanichton, BC, is a five-acre property about an hour outside Victoria where Shawn and Katy Connelly grow cannabis as well as fruits, vegetables, berries, eggs, herbs, and cut flowers using a no-till, regenerative organic method. Their outdoor micro cannabis farm is licensed for 200 square meters at the back of their small but lively property.
"We chose to pursue Sun+Earth certification because we believe it is essential to use both organic and regenerative practices in our stewardship of the land, and while we grow for our community," said Sea Dog Farm co-owner Katy Connelly.
"The Sun+Earth seal will help our customers identify products that were grown using methods that help to sequester carbon and build healthy soil and don't use fossil fuels or petroleum-based chemical fertilizers. As more consumers become aware of the devastating impact indoor cannabis has on our planet, we hope they will choose ethical and sustainable products."
Katy Connelly has been an outspoken member of the Canadian cannabis community, helping to educate policymakers on the challenges facing small-scale cannabis growers, speaking at industry conferences, and hosting farm tours. Through British Columbia's Direct Delivery program that allows small-scale BC cannabis growers to ship products directly to retailers, Sea Dog Farm has been able to launch its sun-grown pre-rolls into select retail stores across the province.
Sun+Earth was founded in 2019 and currently counts more than 70 Sun+Earth Certified cannabis farms and manufacturers across several US states, as well as now in British Columbia. As the name implies, the standards require crops to be "sun-grown" and grown using techniques that help rebuild the soil, all without the use of synthetic fertilizers or pesticides.
Standards also encourage the planting of cannabis alongside food crops, and the use of cover crops, composting, and reduced soil tillage.
"Sun+Earth strives to certify farms wherever cannabis can be grown under the sun, in the earth, and without toxic chemical inputs," said Sun+Earth Certified's director Andrew Black. "Sea Dog Farm is the first Sun+Earth Certified cannabis farm in Canada, but hopefully not the last," continued Black. "Sun+Earth aims to point the cannabis industry—across borders—in a cleaner, healthier, and more ethical direction, and provide needed support for struggling small-scale farmers in our regenerative organic community."
The use of the term "organic" in the cannabis space in Canada has long been a bit of a wild west situation, with little oversight of the term due in part to a lack of federal Canadian standards. The Canadian Food Inspection Agency doesn't allow cannabis or other non-food products to be certified organic under their own organic standards, nor can it bear the "Canada Organic" logo. Instead, many third-party agencies provide varying levels of organic certification based on internal standards.
In addition to Sun+Earth, cannabis companies in Canada can receive organic certification under organizations such as the Pacific Agricultural Certification Society (PACS), Fraser Valley Organic Producers Association (FVOPA), Ecocert, and Pro-Cert. Each organization has its own standards and enforcement methods to ensure compliance with those standards.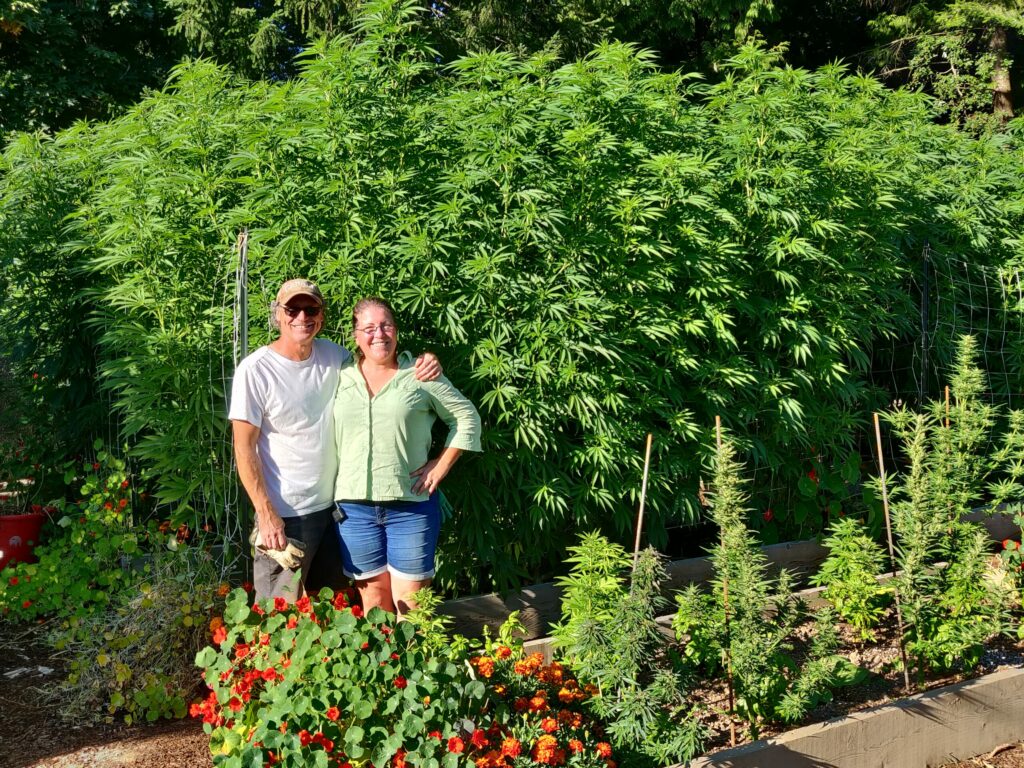 Organic cannabis is also in high demand, at least according to an online poll from before legalization in 2017 that showed 57 percent of Canadian medical consumers and 43 percent of recreational consumers cared about such a distinction. Nonetheless, the amount of cannabis companies with some form of organic certification remains just a small handful of the more than 900 production licenses across the country.
But for consumers seeking out these products, this can mean greater certainty of the methods behind production than just the term 'organic'.
---