StratCann's inaugural farm tour took place on Vancouver Island on Father's Day, visiting three outdoor cannabis farms located between Victoria and Nanaimo, BC.
Blessed with some rare sunshine in an otherwise cool and wet spring, the Vancouver Island Cannabis Island Farm Tour, the first of its kind not only in BC but in Canada, helped shed light on three very unique approaches to cannabis farming.
After an early-morning departure from Seed & Stone retail store in Victoria, the tour made its way to Cedar Organics, located next to Quenelle Lake in Cedar, BC. The tour was met by company founder Greg Kasting and his team who shared stories from two seasons on their 24-acre farm.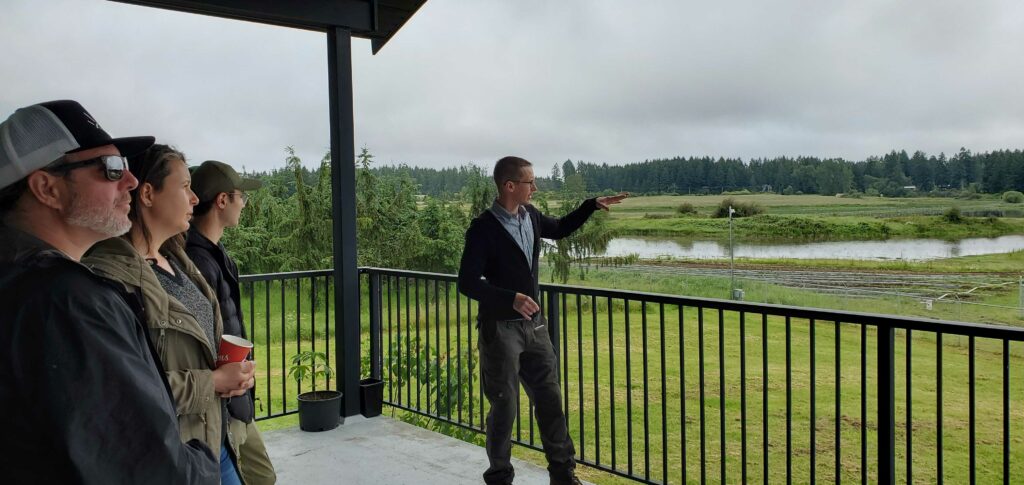 Cedar Organics
Cedar Organics utilizes the natural features of their farm and the proximity of rich soil and lake water for irrigation, fertilization and even pest management, while supplementing organic nutrients later in the season. 
Leaving behind the beauty of Cedar, BC, the tour bus' next stop was Dabble Cannabis, an 80-acre farm located just outside Duncan, BC. Dabble Cannabis is part of the Hi Point Guest Ranch, with cultivated fields, rolling hills, forest trails, a private lake, lake house and guest loft, as well as a cannabis farm.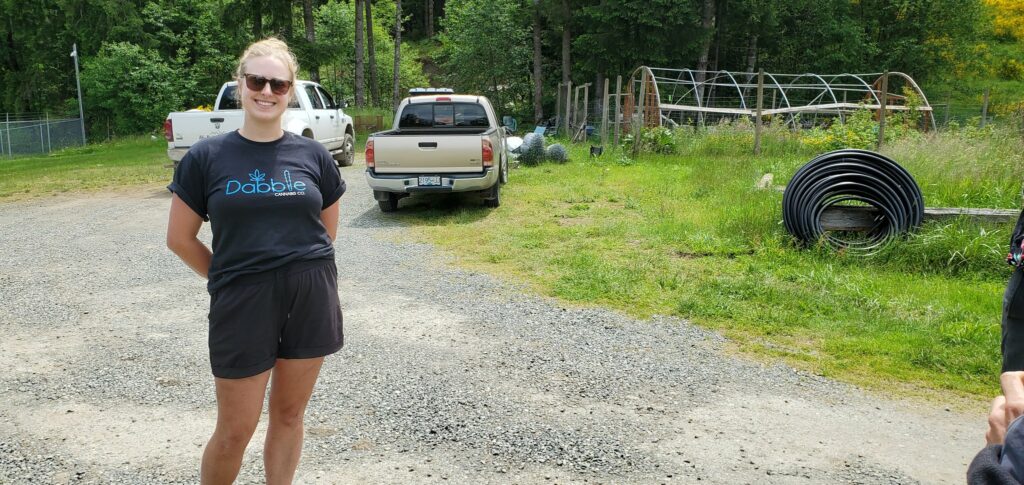 Dabble Cannabis
Alannah Davis, the CEO of Dabble, met the tour and walked them past the guest loft (available through Airbnb) to the cannabis field and greenhouse where they were working on this year's crop, before heading to the lake for a catered lunch.
Tour guests enjoyed lunch and a toke by the lake at Dabble while Davis shared stories of her father, Doug Davis convincing the rest of the family to try their hand at growing cannabis. The tour offered Dabble a chance to connect more with retailers who attended, said Davis. It also gave a chancre to show off the bed and breakfast.
"I thought the tour was great. To have people experience the magic of our farm, to learn our story was great. It certainly didn't hurt that there were retailers there who now want to buy my product, and people were interested in the bed and breakfast, so it was good for us and I will continue to support events like this in the future."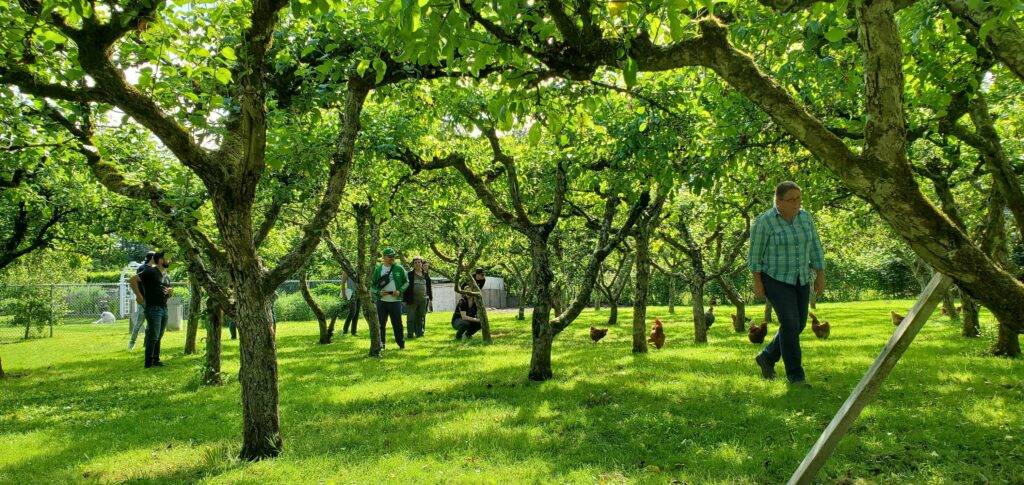 Sea Dog Farm
After some welcome downtime in the sunshine by the lake, the tour moved on to the third and final farm of the tour, Sea Dog Farm in Saanichton, BC. A labour of love for owners Katy and Shawn Connelly, Sea Dog Farm is a working market farm growing vegetables, fruit, cut flowers, chickens and alpacas, along with their 200m2 of sun-grown cannabis.
The Connelly's shared with tour guests some of the highs and lows of cannabis farming so far, from the ever-changing challenges of the weather (last year was record highs, while this spring has been cool with a record-breaking amount of rainfall), plus finding buyers for their small-batch cannabis.
Garlic and cut flowers, Katy says, might actually bring in more than cannabis but with a round of their pre-rolls now on the market (Lemon Grass pre-roll sold under the BC Sun Grown label), she says she's hopeful they can keep cannabis as a piece of their market farm.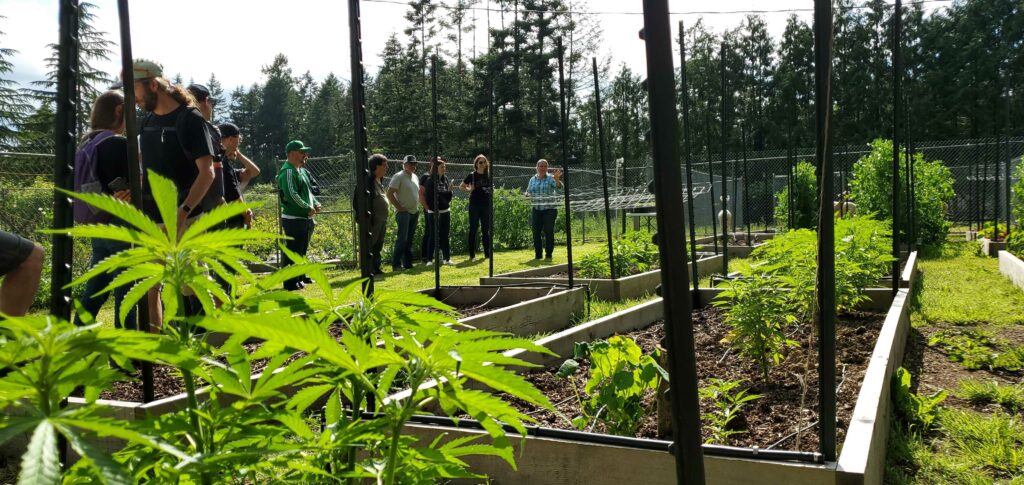 After a long day and hundreds of kilometres covered, the tour bus and its 20 guests made their way back to Victoria, BC for a final stop at the Seed & Stone retail store to learn more about some of the products produced by the farms they visited.
"It was an incredible trip," said Veronica, and a really nice way to learn about the farms right in our own backyard."
Serena Donovan, the owner of Because You Cann, a micro cannabis licence in Alberta, as well as Mary Jane Manor, a cannabis-themed resort, said the tour gave her a chance to learn from and connect with cannabis farmers and others on Vancouver Island.
"I loved the tours. As a cannabis producer, I am very familiar with my growing styles and environmental issues, but seeing how other cannabis producers navigate outdoor growing brought me a new level of respect for the industry."
Featured image of Sea Dog Farm
---