A Canadian cannabis company has had to recall more than 330,000 packages of cannabis-infused gummies following a handful of consumer reports of mould.
TerrAscend Canada, an Ontario-based licensed cannabis producer had to recall 33 lots of two cannabis gummies that were sold in eight provinces; Ontario, British Columbia, Alberta, Prince Edward Island, New Brunswick, Saskatchewan, Manitoba and Newfoundland. This was a voluntary recall initiated by TerrAscend.
"Health Canada was notified and we continue to work collaboratively with the agency to follow their recommended actions for this voluntary recall," wrote TerrAscend in a press release. "As we begin reaching out to customers directly impacted by the voluntary recall, we are asking them to take any used or unused product back to their local retailer for a full refund or credit. TerrAscend Canada remains committed to providing customers with safe, effective and quality products."
Health Canada says the company has received 10 complaints regarding the recalled lots, none of which involved an adverse reaction. Health Canada has not directly received any complaints or reports of adverse reactions related to the recalled lot.
The recall involves the Haven St.Rise No.570 Wild Berry THC Infused Gummy and the Haven St. Drift No. 470 Sour Watermelon THC Infused Gummy. Both gummies are advertised as having 10mg of THC and less than 1% CBD, retailing for around $6 each.
The recalled product was sold from September 2020 to January 2021. Consumers are encouraged to contact their local retailer or provincial distributor. According to the Ontario Cannabis Store, the Wild Berry gummies were packaged in October of 2020.
Recalls of cannabis products are not uncommon, and can be costly. Dozens have been issued in the past for numerous reasons, from quality issues like mould, or mislabeled products, incorrect THC or CBD, etc.
One company recently had to recall 100,000 disposable vape pens after reports of the battery melting the device. Another company who recently underwent a recall of dried cannabis after a report of mould had to recall about 750 different units, which they say cost them tens of thousands of dollars.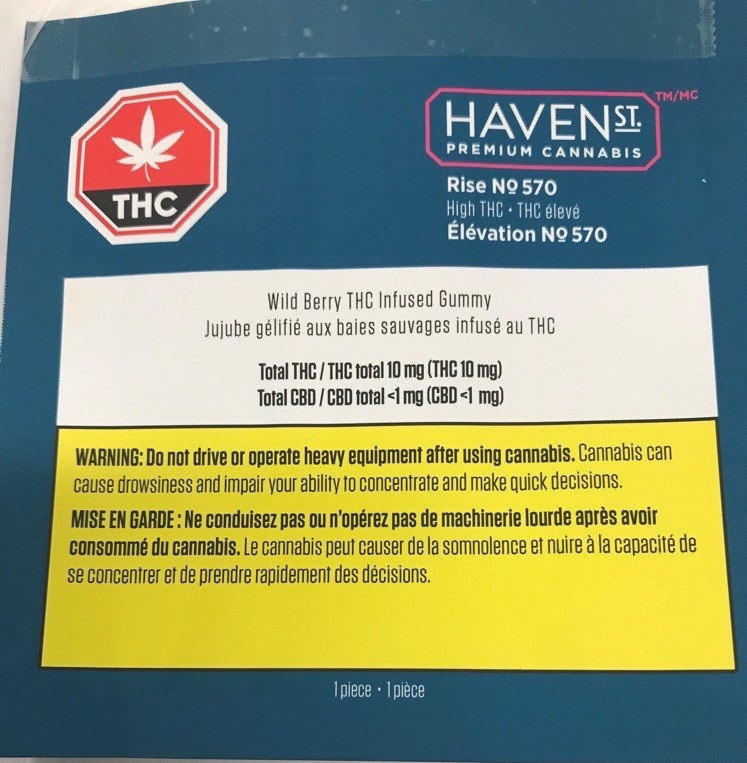 ---